Topps made some Will Ferrell baseball card variations. Let the hunt begin.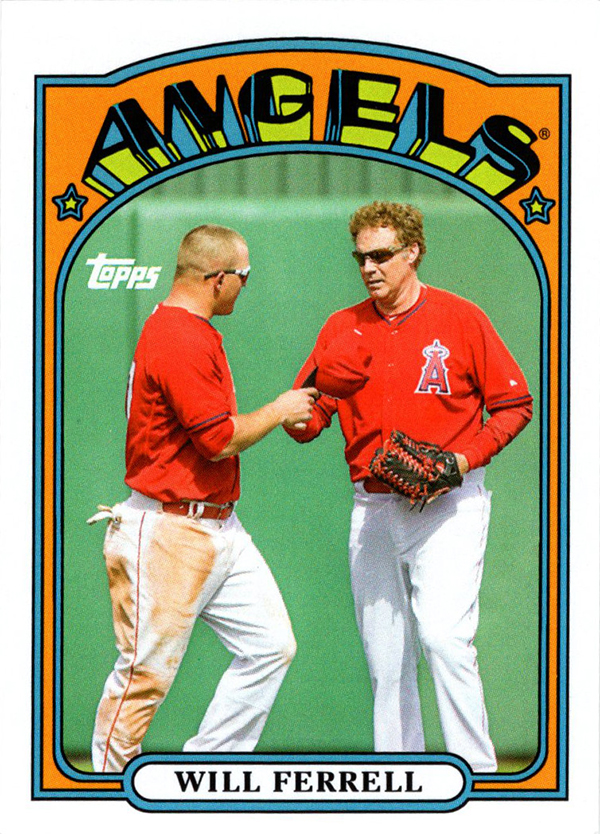 By Ryan Cracknell | Hobby Editor
The 2015 Topps Archives Will Ferrell cards have been some of the most talked-about of the year. Now there's a new spin on the ten-card set and it's one that you're not going to find very easily. Ten variation versions were created but they're not in any packs.
The Will Ferrell variation cards were given out in limited amounts to promote Ferrell Takes the Field before the show's debut on HBO. None were given to dealers and they will not be included in a future product. The variations were created strictly for the promotional event.
For those wanting to track down the ten new cards, it's not going to be easy. Often, when people get giveaway items like this, they end up at home or passed along to someone in the family. Many may have already been tossed or shoved in a pocket if they were given to a non-collector.
The Topps Will Ferrell variations use the same designs as the original cards, which means ten different designs. However, the photos are new. A few of them even come with appearances from other players, including Kris Bryant, Mike Trout and Rickey Henderson.
Ferrell Takes the Field, which documents the comedian's day playing for ten different teams in a single Spring Training Day, premiered on HBO on September 12. In addition to making the film, the goal of the project was to raise money for cancer research. Lots has been raised already through the sale of the gear Ferrell used during his MLB stint. You can donate to potentially win autographed cards, a signed bat, limited edition T-shirts and even a special signed cowbell.
Here's a full gallery of all ten of the limited edition Topps Will Ferrell variations.
2015 Topps Archives Will Ferrell Variations Gallery
WF1 Oakland Athletics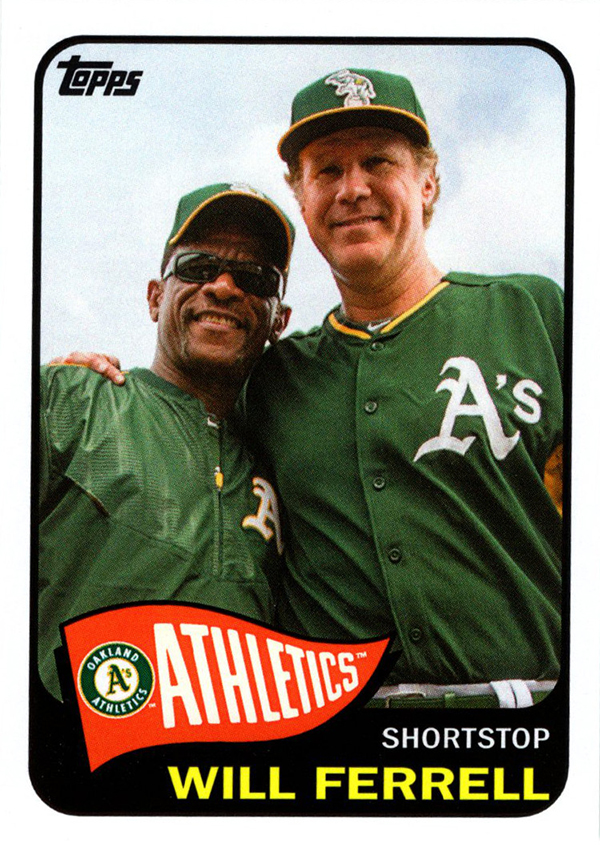 WF2 Seattle Mariners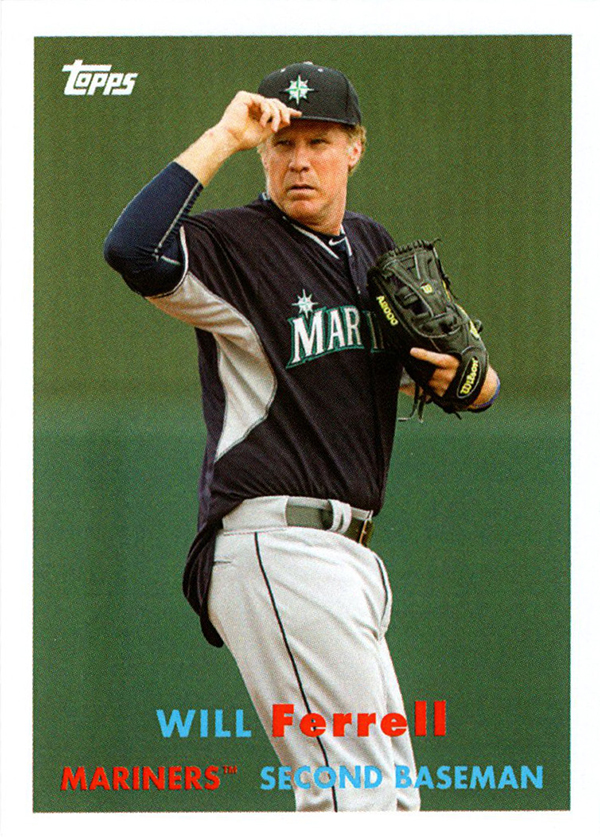 WF3 Los Angeles Angels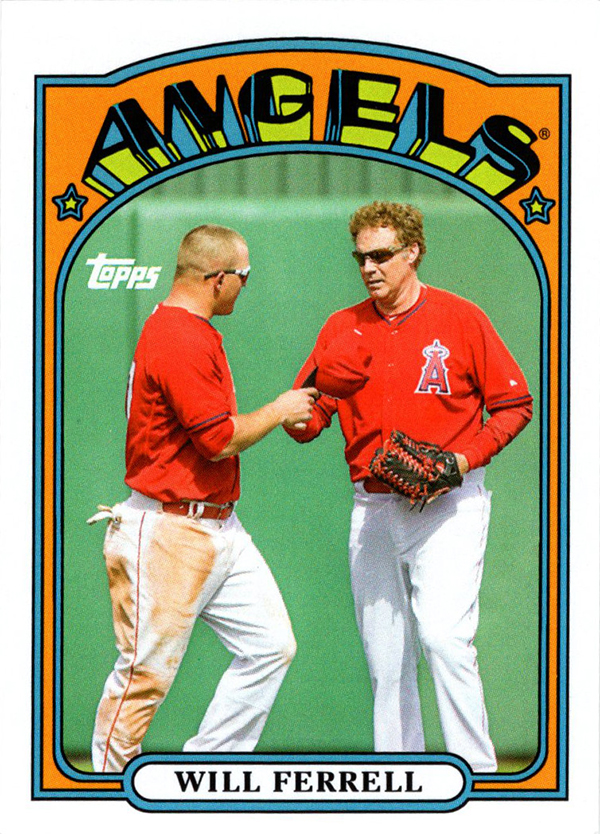 WF4 Chicago Cubs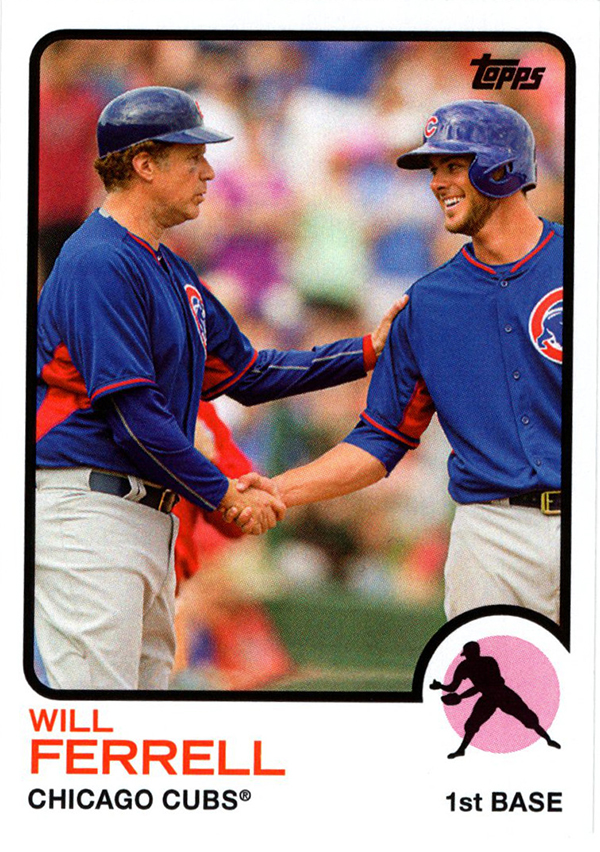 WF5 Arizona Diamondbacks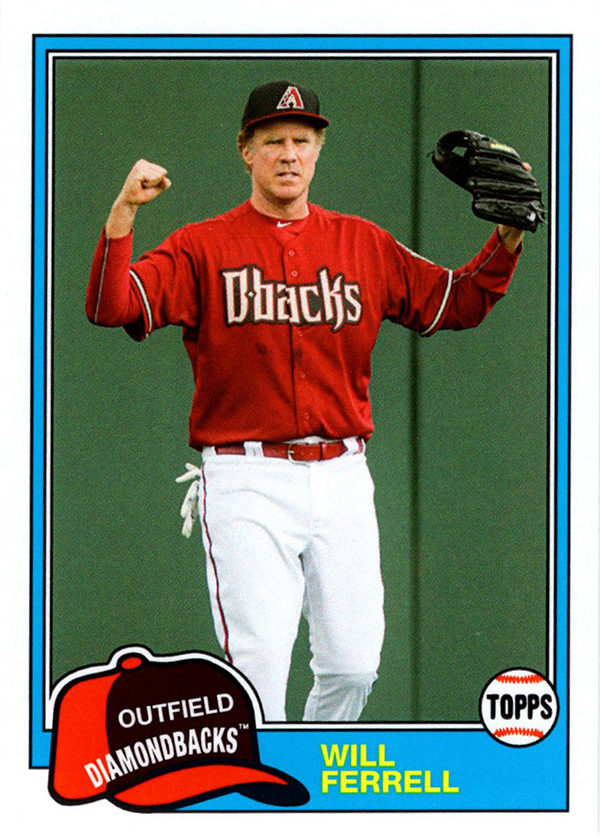 WF6 Cincinnati Reds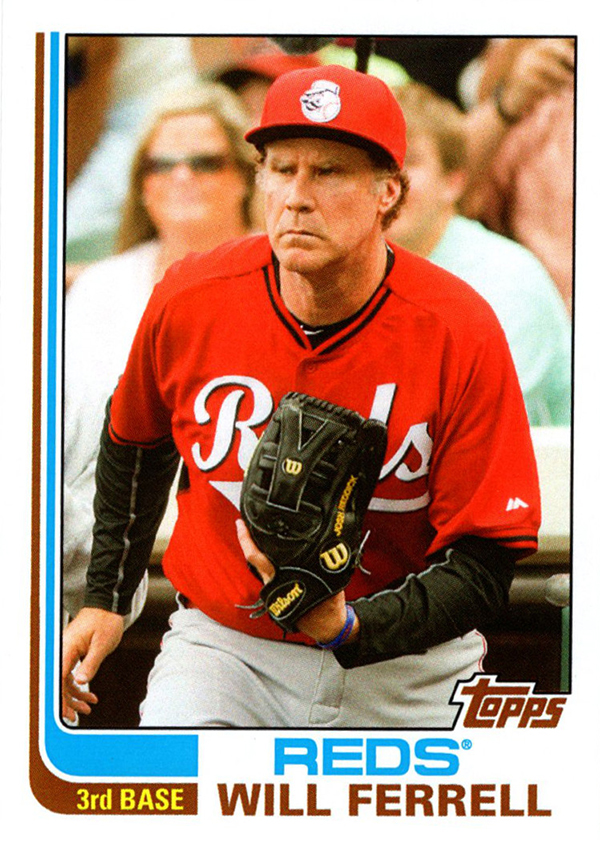 WF7 Chicago White Sox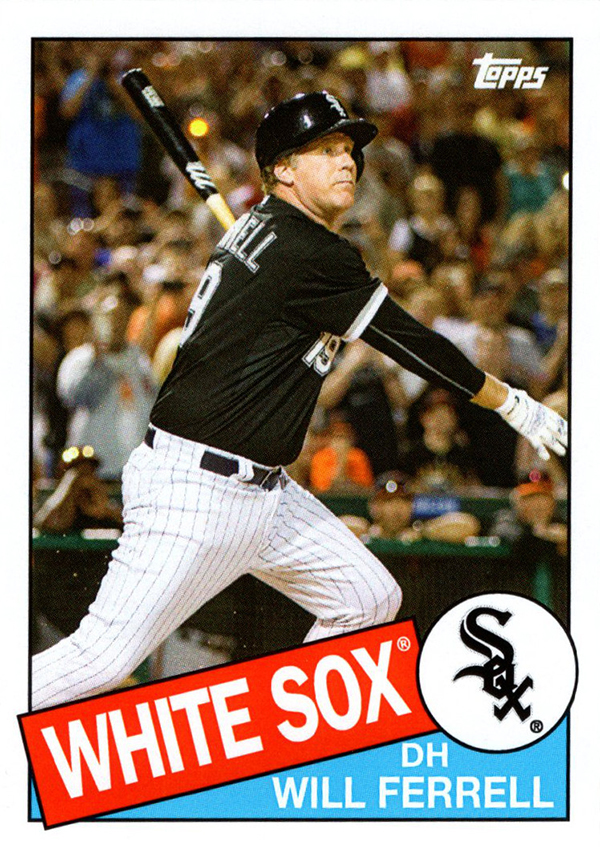 WF8 San Francisco Giants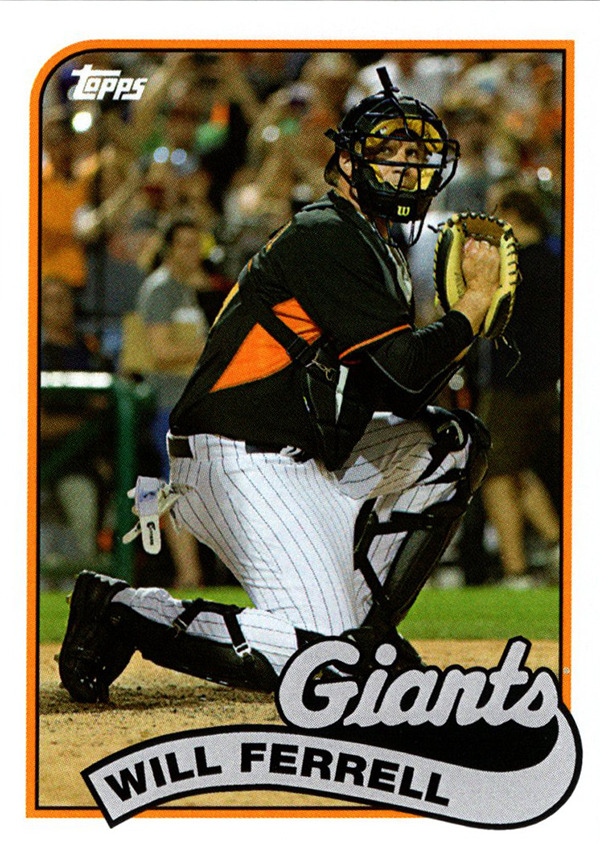 WF9 Los Angeles Dodgers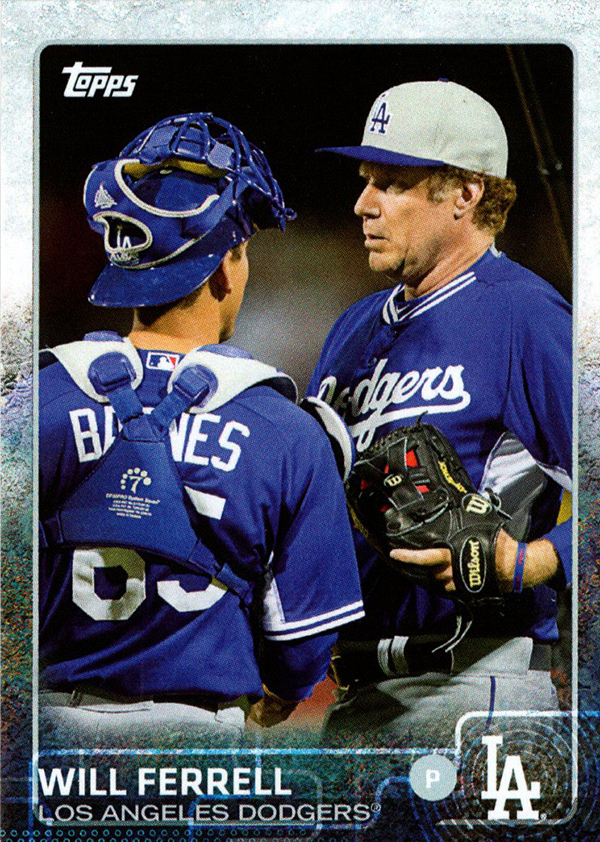 WF10 San Diego Padres