Topps hopes The Warriors fans come out and collect
A cult classic now has a trading card set.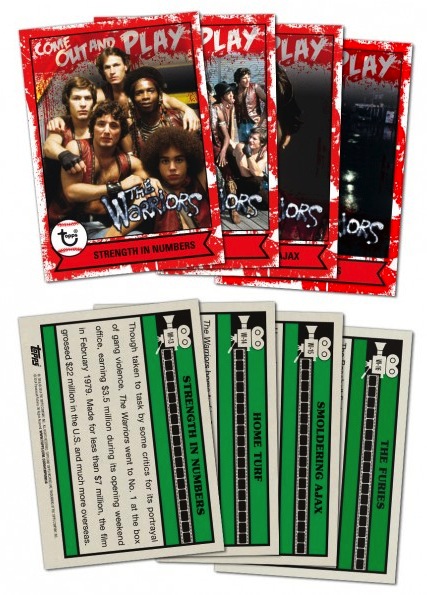 Topps' previous plans for The Warriors was to include cards for the 1979 movie in packs of last year's Topps Archives baseball release, but they were removed from production because of an error.
The company revealed its newest release on Wednesday and, this time, there are 16 cards in a 5- by -7-inch set recapping characters, gangs and moments in the film.
It's available for $19.99 only on Topps.com.