2016 Topps Garbage Pail Kids Comics Checklist and Details
Topps Comics are back. The card maker has gotten back into printing them with the release of a weekly Garbage Pail Kids comic.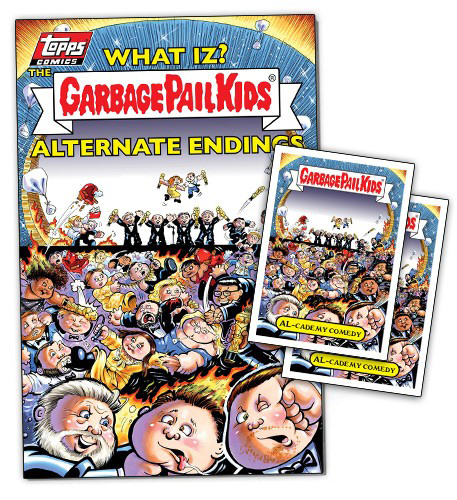 Back in the early to mid 1990s, Topps tried their hand at the comic business. Topps Comics covered many licensed properties, offering some synergy to their trading card lines. The X-Files, Jurassic Park, Xena: Warrior Princess and even Bram Stoker's Dracula had separate trading card and comic releases from the company.
However, the comics often came packaged with some exclusive promo cards as an additional selling point.
That tradition stays true with the Topps Garbage Pail Kids comics. Issues come with a pair of cards related to the featured issue.
The cost of each eight-page comic (and two cards) is $19.99. Bulk lots of five are $89.99. Issues are available for just one week through the Topps website.
IDW recently did a five-issue run of Garbage Pail Kids comic books aimed at the traditional market. Although regular issues didn't have any cards, there were also bagged deluxe editions that did.
Topps Garbage Pail Kids Comics List
We'll add to this as more issues are released.
1 Worst of 2016
Available: January 13-20
Writer: Pat Barrett
Artist: Brent Engstrom
Print Run: 265 copies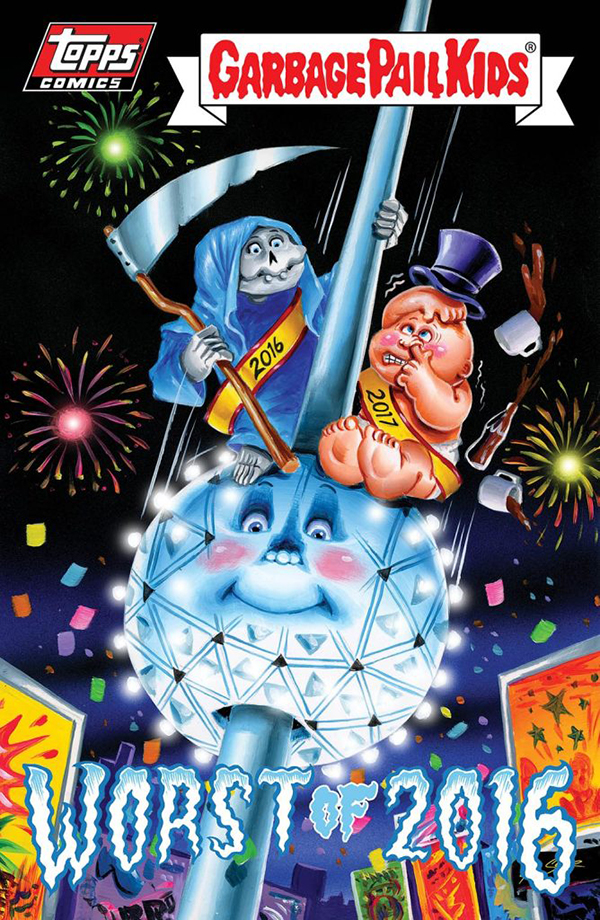 Cards:
1A Grim JIM
1B Nervous REX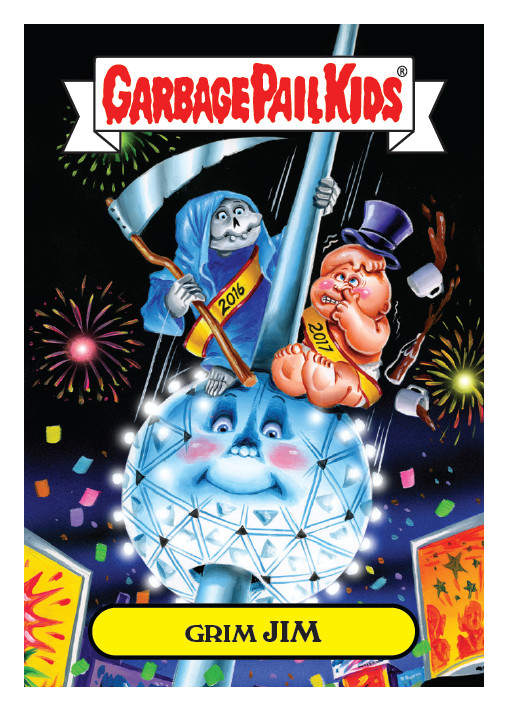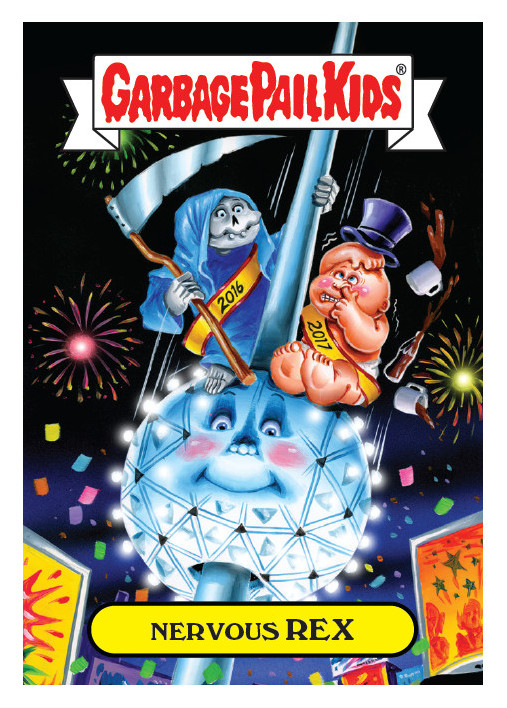 2 2017 Presidential Inaug-Hurl Ceremony of Donald Dump
Available: January 20-27
Print Run: 455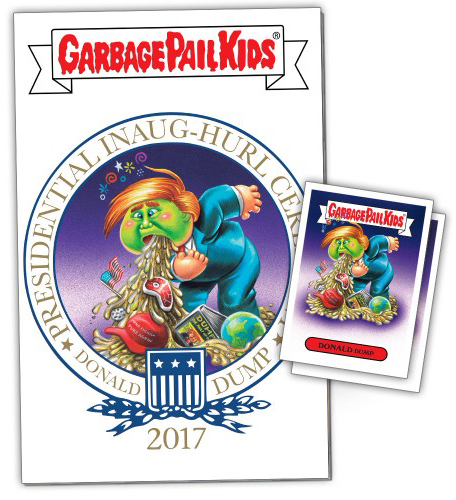 Cards:
2A DONALD Dump
2B Tossed Cookies TRUMP
3 The Garbage Pail Kids Guide to Surviving the Apocalypse
Available: February 21-28
Print Run: 291 copies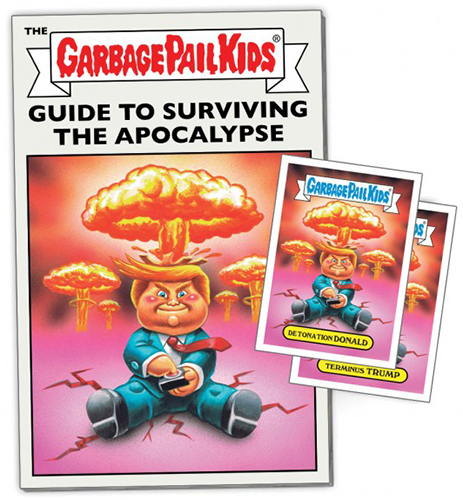 Cards:
3A Detonation DONALD
3B Terminus TRUMP
3 What Iz? The Garbage Pail Kids Alternate Endings
Available: March 7-14
Print Run: TBA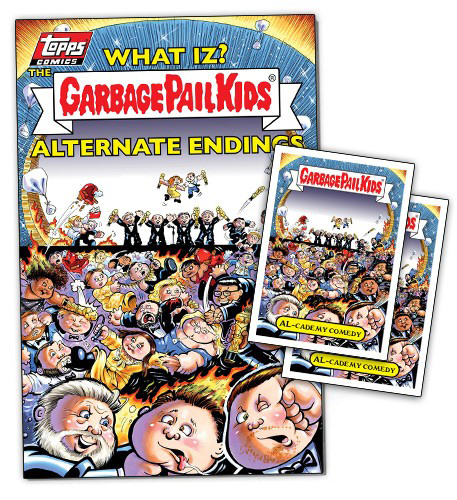 Cards:
4A AL-Cademy Comedy
4B OSCAR La Vista
Comments? Questions? Contact Ryan Cracknell on Twitter @tradercracks.