Topps Five Star Football box will also be a display case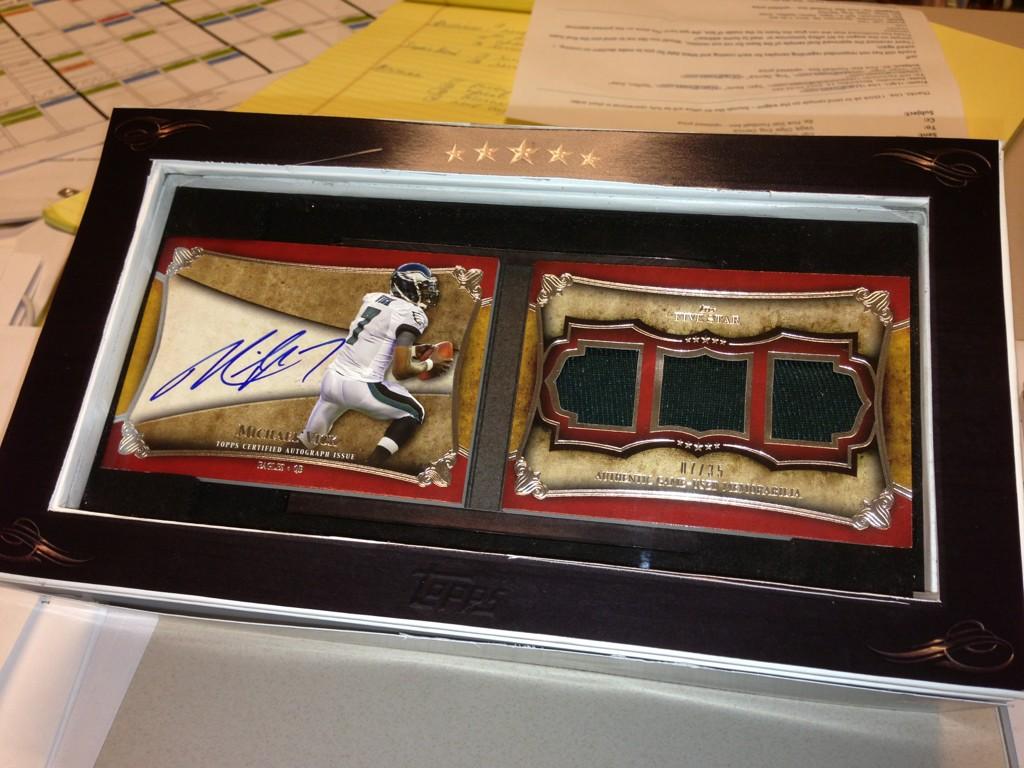 By Susan Lulgjuraj | Beckett Football Editor
Five Star Baseball made its mark on the hobby last week, but the idea for the product originated with football.
Topps Five Star Football was a popular high-end release when it came out in 2010. While the next football installment isn't scheduled to come out for another couple of months, Topps did release news on Five Star.
Collectors always look for ways to showcase their collections from buying frames to making their own displays.
With Five Star Football, Topps is taking out some of the hassle.
In initial workups, Topps showed off a prototype of the packaging for Five Star Football. Many high-end products come in fancy boxes or tins, but the Five Star Football box will turn into a display case once it's opened.
There is a clear plastic panel on top of a box with a wood-like finish.
The box could display horizontal, vertical or booklet cards, according to a representative on Topps' Football Twitter account.
This is just a mockup, so the box could change by the time it comes out for its scheduled February release.
Susan Lulgjuraj is an editor of Beckett Football. You can email her here with questions, comments or ideas. Follow her on Twitter here.