Topps confirms origin of 2013 Kyle Kendrick error card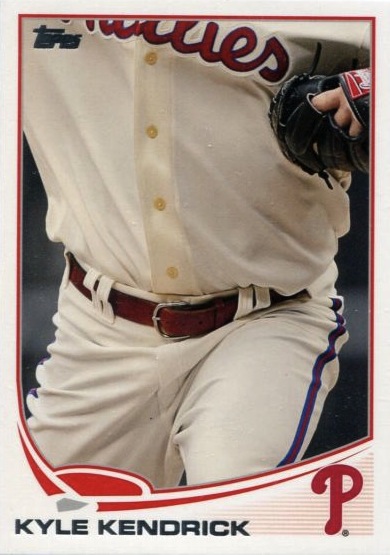 By Chris Olds | Beckett Baseball Editor
For the last few months, a few baseball card collectors have found an unusual 2013 Topps card of Philadelphia Phillies pitcher Kyle Kendrick.
Graphic designers know how a mistake like this happened — simply put, the image wasn't shrunken to fit the frame of the card. On Monday, Topps confirmed its existence as a legit card printed by the company and shed a little light on the card's origin we prepared our Errors & Variations issue of Beckett Sports Card Monthly.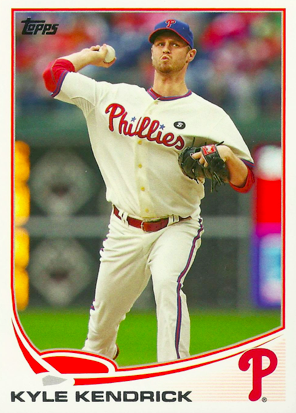 Topps' Director of Product Development Clay Luraschi said the Kendrick card, which was in Series 1, was an error found during the print run for the 2013 Topps factory sets released in the second half of last year.
"It is an extremely rare error card that is found only in complete sets," Luraschi said. "It was due to an image processing error. The error was found very early in the printing, removed and corrected."
In recent months, the error card has sold for as much as $76 in online auctions, while the standard card of the veteran is mere pocket change.
Chris Olds is the editor of Beckett Baseball and Beckett Sports Card Monthly magazines. Have a comment, question or idea? Send an email to him at colds@beckett.com. Follow him on Twitter by clicking here.