Topps confirms Newton and Ingram ink in 2011 brands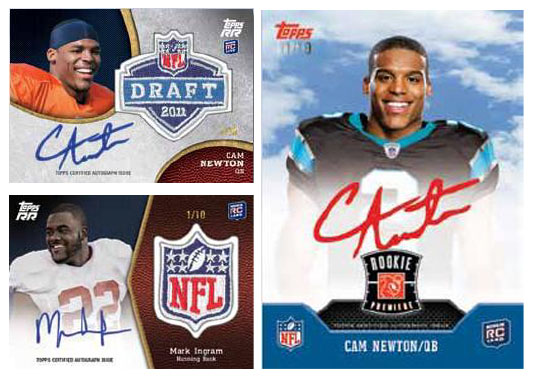 By Andrew Tolentino | Football Editor
Considering the pomp and circumstance of first rounders Cam Newton and Mark Ingram, their signatures certainly should be cornerstones in 2011 football products.
In an act of clarification though, Topps confirmed today that both stars will have autographs — on-card and otherwise — in upcoming 2011 NFL releases.
While the announcement isn't quite earth-shattering, it serves to squash some early speculations that doubted Newton and Ingram's ink inclusions in the company's forthcoming brands.