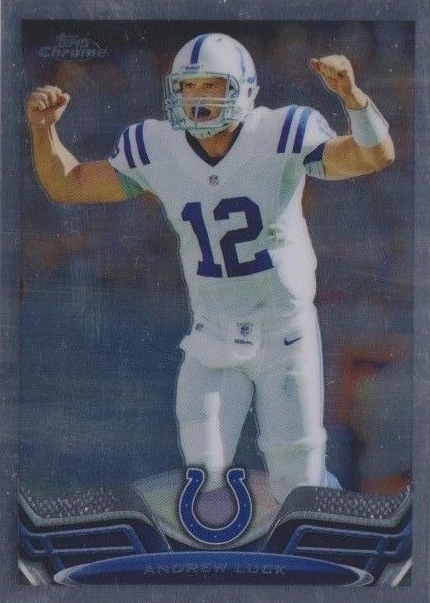 By Dan Good | Contributing Writer
2013 Topps Chrome Football is back – and with it, photo variations.
A total of 55 players, 30 veterans and 25 rookies, appear on variations.
The variation photos should look familiar. The same poses were used on variation cards in 2013 Topps Football.
Base Rookie Variation cards fall at a rate of 1:340 hobby packs. For veterans, it's every 283 packs.
Key variations include Andrew Luck (arms raised), Robert Griffin III (smoke in background) and Peyton Manning (orange jersey).
Two veterans no longer play for the teams represented on their 2013 Topps Chrome variation cards. Trent Richardson was traded from the Browns to the Colts, and Ed Reed suited up for the Jets after being released by the Texans.
Additionally, the SSPs in Topps – including a card showing Tim Tebow on the Patriots – do not appear in Topps Chrome.
To see the full photo guide of variations, click here.