Topps Bunt launches for another virtual season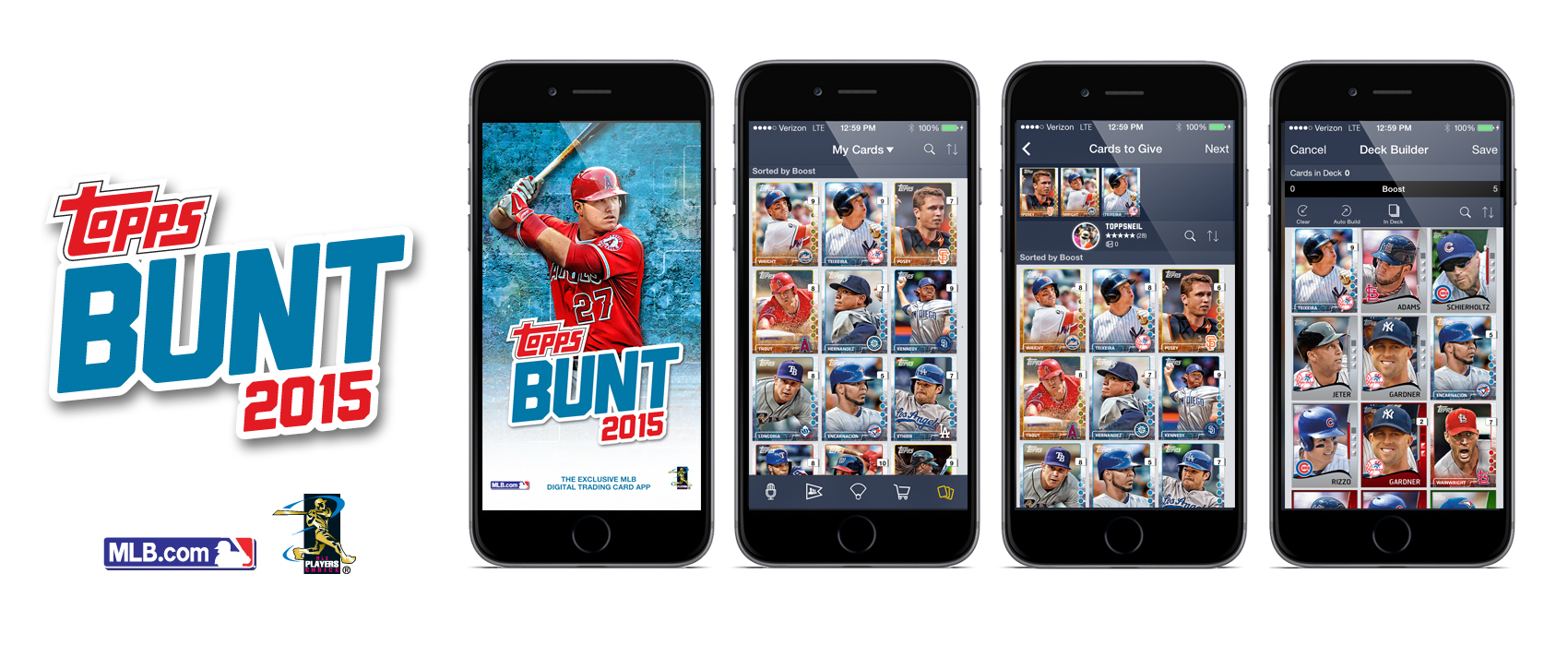 By Chris Olds | Beckett Baseball Editor
A new season is here on the field and it's here on virtual cardboard, too.
While this year's baseball cards on paper arrived a few months ago, this year's edition of Topps Bunt arrived late last week with a new card design, new inserts and new challenges for the online virtual card app.
Fully licensed by MLB and the MLBPA, Bunt is available for the iPhone, iPad, iPod Touch and Android devices. It allows collectors to get free packs daily without purchase or buy tokens to buy packs. Tokens are also awarded based on performance of active players on the field in one's collection.
"Topps is continuing to deliver on the mission of revolutionizing how fans collect and interact with their favorite sports and athletes," said Chris R. Vaccaro, Director of App Production at Topps. "We're excited to bring fans an even more interactive experience in 2015."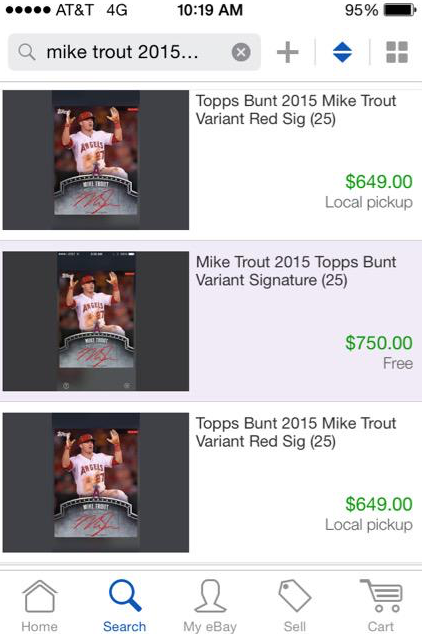 According to the company, more than 150 million digital cards have been pulled from packs since its launch in 2012 with collectors from more than 50 countries downloading the app.
In some instances, the rights to rare cards have commanded real cash in online auctions. Just like in the real world, autographed cards can be the most in-demand releases (see the Mike Trout sales above from eBay), while complete sets of rarer parallels and other key inserts have sold for $100 or more. Why? Demand from collectors who want them but can't pull them from packs.
For most collectors, though, it's simply a diversion — a game — to play that satiates both the collecting interest and fantasy baseball play.
Topps also recently launched a Star Wars Card Trader app to add to its stable that includes Huddle (football) and Kick (soccer).
Chris Olds is the editor of Beckett Baseball and Beckett Sports Card Monthly magazines. Have a comment, question or idea? Send an email to him at colds@beckett.com. Follow him on Twitter @chrisolds2009.