Topps Attax returns to baseball diamond with new look for 2011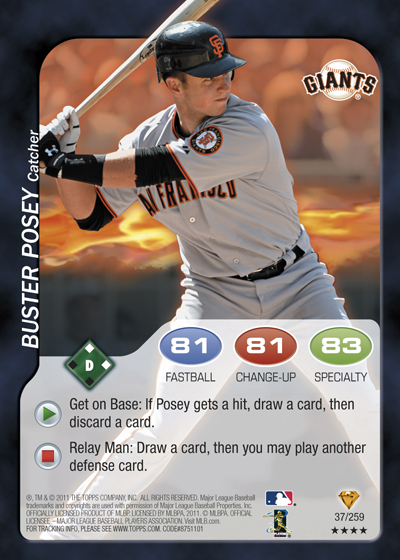 By Chris Olds | Editor
Topps Attax is returning to the baseball diamond once again in 2011 but this time, Topps says the trading card game will be a little different.
There will be more cards in every pack, a new game format, a new design, new packaging, a "new marketing plan" and, in short, it's "a whole new ballgame," according to the company.
Attax will arrive in April with $7.99 starter kits that will consist of a 29-card deck, two foil cards and one ToppsTown card. Attax also will be found in "hanger packs" — jumbo/rack packs for the typical card collectors. Each of those contains 24 batter cards, three pitchers cards and a Mascot card. In addition, each will include a Stadium card, a foil batter card, a ToppsTown and a rules sheet and playmat. There also will be 24-pack standard pack boxes as well.
Really, though, it appears that the rules and game-play are the biggest changes — there's now a specific baseball-focused format for the game rather than a blanket format similar to Attax in other sports.
To see more of the cards, click below.
X