2013 Topps Archives Orange Day Glo Parallel Details
Topps Archives brings us back to simpler days of collecting cards using designs from our youth – and some since before many us were born.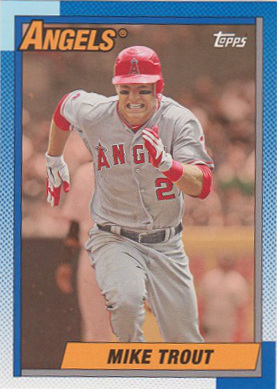 Topps is continuing to ring up the nostalgia with in-store promos at local hobby shops. This week, collectors can get a five-card pack of Archives baseball in a cello wrapper for a quarter. Each pack comes with four base cards and one Orange Day Glo parallel.
Yep, just 25 cents. You probably have that in your cup holder in the car as you pass your LCS.
Most stores are limiting the amount of packs a customer can get to one or two for the week. I dropped by one of my favorite card shops The Baseball Card Store in Midland Park, N.J. and grabbed two packs (I had a second person with me) hoping to pull a card – the only card I wanted – for my PC.
While I didn't get an Orange Derek Jeter parallel, I did wind up with two parallel cards that weren't bad at all: Mike Trout and Miguel Cabrera.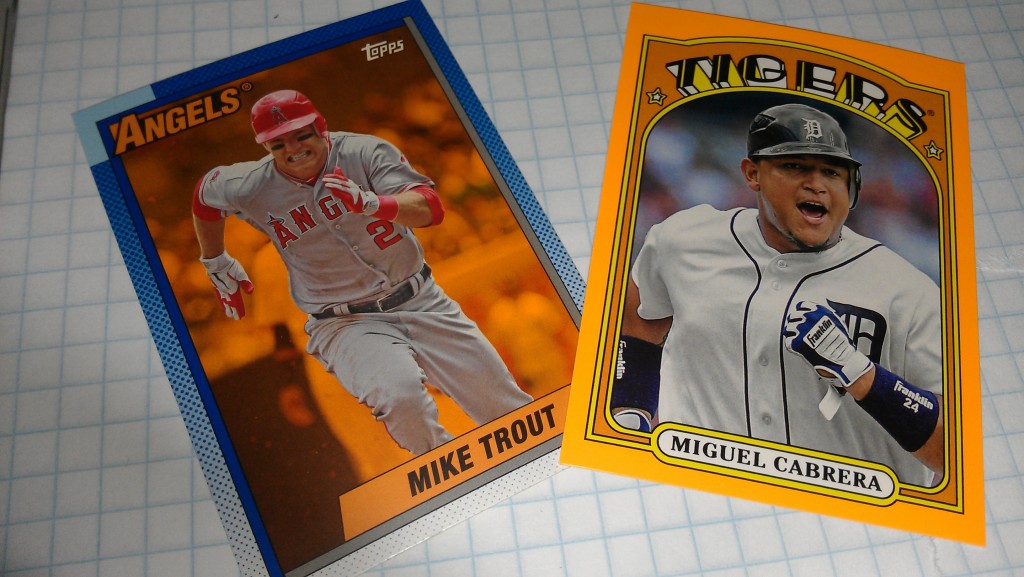 Next week's promo, which starts June 17, is where collectors can redeem 1980s cards for a Topps Series 2 cello pack. I have no idea what is in the packs. So, if you have 80s cards lying around, you can redeem one card for one pack, but there is likely a limit to this as well.
Not every store has these packs. And some who have gotten them are either selling multiple packs or auctioning them on eBay. Coincidentally, this auction
lists a complete set of Orange parallels that started on June 4, six days before the promo was scheduled to start. So, call your LCS to see if they have them in.