Topps Allen & Ginter Is Supposed to Be Weird
When it comes to Allen & Ginter, there are two answers that can be repeated over and over every year.
Rip it.
They're call Rip Cards for a reason. If you're going to ask me, "Should I rip it?" then I'm likely to respond favorably to doing so. It's fun and I don't do well with suspense. Of course, there are a couple of exceptions. If you get a Rip Card of a marquee name or one with a lower print run, selling it may be more wise in that one regard. But it's not nearly as fun that way.
As for the second answer — Allen & Ginter is supposed to be weird.
All those people that have nothing to do with baseball, historical objects and bales of hay? They're what set Allen & Ginter apart from every other set put out each year.
Every year when a new Allen & Ginter release comes out some are surprised that it's more than just baseball cards. Some even seem to take offense that there's animals, architecture and other pieces of history and science to the point where they're willing to cuss and scream and say things that would make my grandma swat me in the arm even for thinking such words.
The Importance of Identity
There are dozens of sets of baseball cards each year. Depending on what you count as an official "release," somewhere around 40 or 50 is a reasonable estimation. No matter the exact number, it's a lot.
Many of these have a lot of similarities. Things like design, price point, size and player type all help individual products stand on their own and give them a reason for existing. At least, that should be the goal.
Allen & Ginter is one of the most distinct sets each year. Why? Those "weird" cards that have nothing to do with baseball are a big part of it.
Yes, there's the tobacco-inspired look. But Gypsy Queen does that, too. And something inspired by T206 seems to appear every few years as well.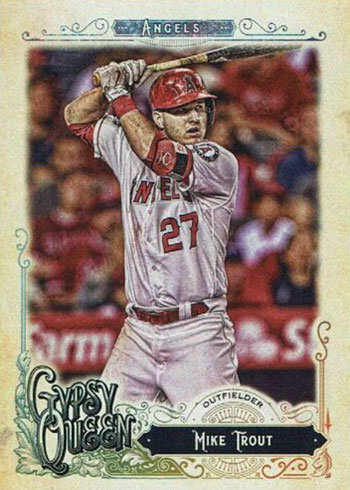 Mini cards and Rip cards? They're certainly cornerstones for the brand. But those can fit in just about anywhere.
A baseball card set with a generously sprinkling of flowers, puppies and mythological creatures, those are all "Allen & Ginter." If you're looking for a baseball card of a fishing lure, you know exactly where to go.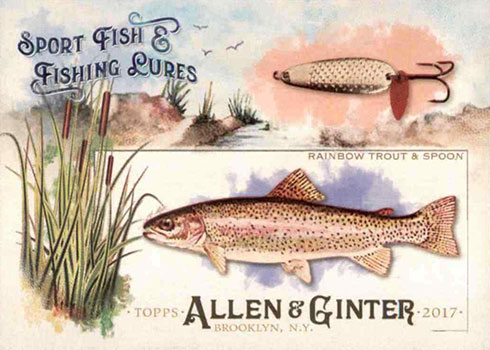 In the Beginning
The non-baseball subjects actually play into the history of Allen & Ginter cards. Although Topps started the line in 2006, the A&G name first appeared on trading cards more than 100 years before that.
The Allen & Ginter company, like several others, used trading cards to help sell cigarette and tobacco products. Baseball players were prominent in several of their releases, but their "World's Champions" 1887 N28 and 1888 N29 sets also mix in boxers, swimmers, rowers, wrestlers and more.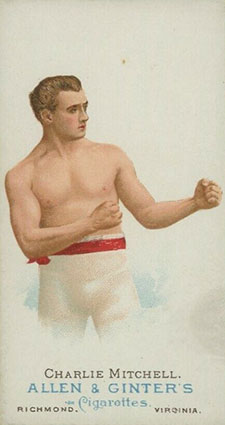 Separate Allen & Ginter releases honed in on history and different aspects of the natural world.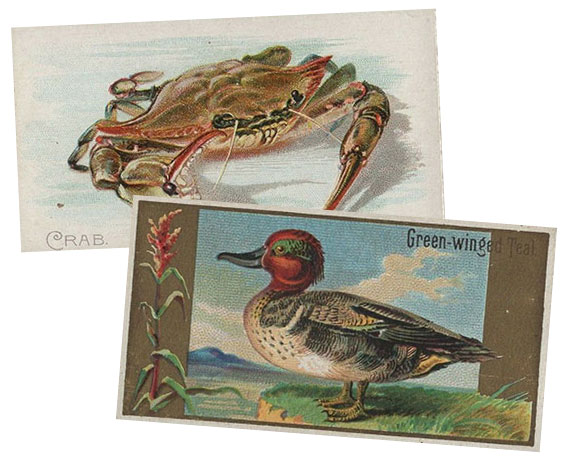 So while some of the subjects of today's sets seem weird, there is a reason for it and it's actually rooted in A&G history. There's reason behind the random.
It's Okay to Only Want Baseball Cards in a Baseball Card Set
Allen & Ginter might be one of the more popular sets each year, but that doesn't mean it's for everyone. No product is. No set ever will be.
It's perfectly okay to be turned off by a baseball card set with magic beans, skyscrapers or an egg.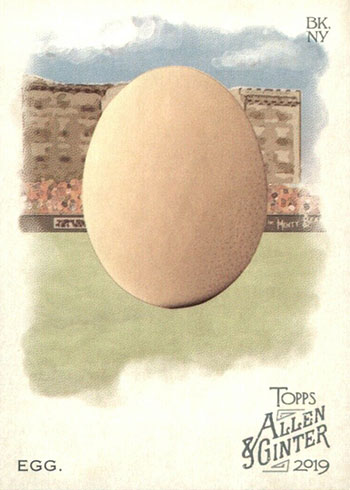 Lots of other sets are out there. If you're collecting, there's a niche that speaks to you. Think of it as picking a movie to watch. If you are looking for something action-packed, you're probably not going to connect with something that has the tagline, "Based on the Jane Austen novel."
It's always good to at least get a surface knowledge of what to expect from a product ahead of time. And while you're already in the right place to find such info, even a quick read through the wrapper or packaging will breakdown some of the quirks and give you a rough idea of what to expect.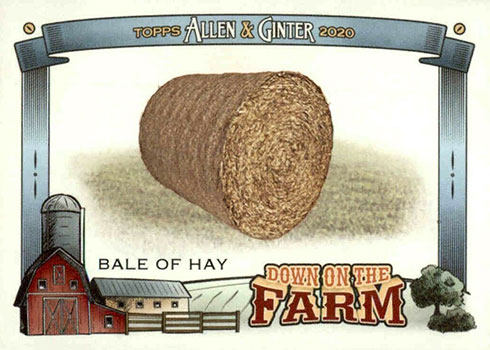 And if a bale of hay card doesn't fit your collection, that doesn't mean it can't be enjoyed by someone else. If you get something that doesn't have a baseball player, it probably won't be too hard to trade or sell. If getting a couple of pirates or kittens in a box of cards is a deal breaker, another set with only baseball players will probably be out within a week or two that is just that.
Allen & Ginter has been "weird" longer than any of us have been alive. It's not changing.