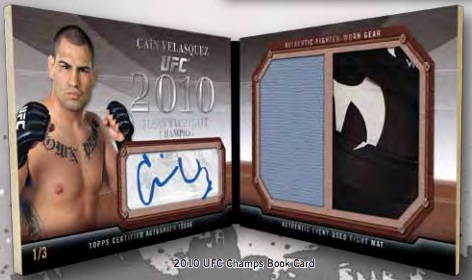 By Susan Lulgjuraj | Contributing Editor
MMA collectors are just two weeks away from a new product release: 2011 Topps UFC Moment of Truth.
This looks to be one of the most comprehensive sets Topps has put out when it comes to UFC.
One 16-pack box features one autograph, one relic, a dual hit card, 16 parallels and 16 inserts.
With time counting down until release, Topps tweeted several pictures of the artistic base set. The pictures are made to look like paintings or drawings rather than using traditional photography.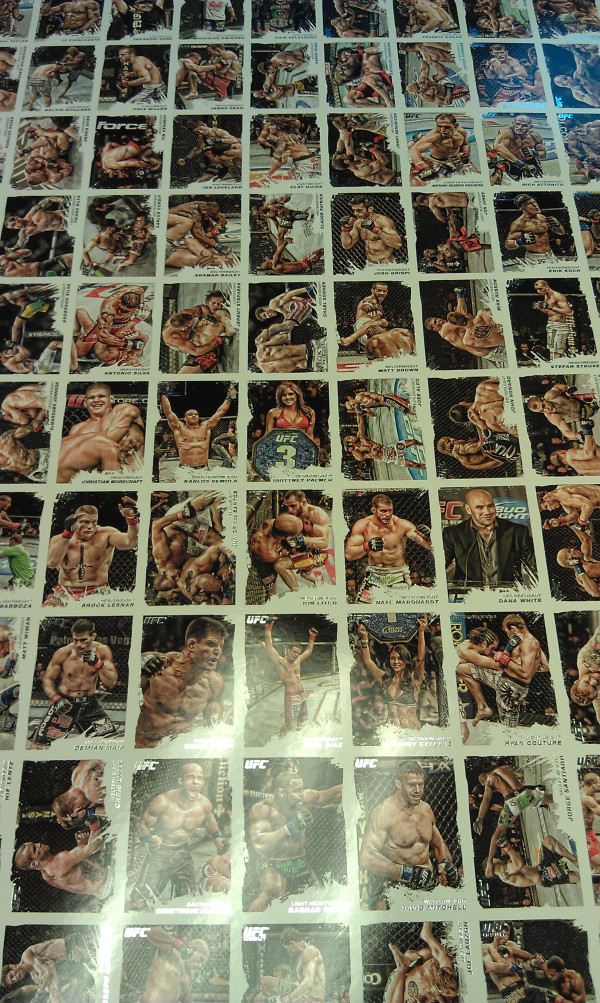 In addition, all 220 base cards come in parallels: Gold, Onyx (numbered to 188), Ruby (numbered to 8), Diamond (1/1) and printings plates (1/1).
The autograph checklists features 70 UFC fighters and personalities. In addition, any new signers will have a "First Issue" foil stamped on to the card. Collectors can also look for autographs from Strikeforce fighters.
The different types of hits is astounding. There are 14 different subsets that feature autograph, relics or both on the cards.
Some of the dual hit cards include:
・ Tale of the Tape autographed relics – fight-used hand tape, numbered to 5.
・ Tale of the Tape Dual Relics – hand tape from two separate fighters who have faced in the ring, numbered to 25.
・ Showdown Shots Dual Autographs – numbered to 25
・ Collision Course Dual Autographs
・ Collision Course Dual Relics
・ Autographed Fighter Gear – numbered to 25
Check out the gallery below.
Susan Lulgjuraj is a contributing editor for Beckett Media. You can email Susan here. Follow her on Twitter here.