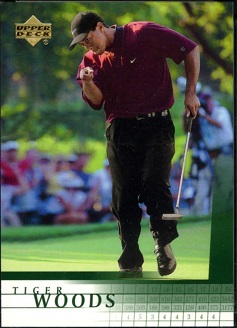 By Susan Lulgjuraj | Beckett Sports Card Monthly Editor
The Masters is one of golf's most popular championships. At the end of it all, one man gets to don the green jacket.
Most of the world's top golfers are competing at Augusta National in Augusta, Ga., this week. Many of whom have had plenty of golf trading cards – and some who are just getting started.
Tiger Woods is the favorite to win the Masters as he aims for his fifth title in the event and 15th Major win. Here is a look at some of Woods' cards and some of the other favorites to win the Masters.
Tiger Woods
Upper Deck recently announced the Tiger Woods Master Collection, good timing if he could return to form. Nike and Sports Illustrated both released cards of Woods in 1996, and companies haven't stopped ever since.
Woods has 1,028 cards in the Beckett database (see a full checklist here), including 232 autographs, but just two cards are deemed Rookie Cards: 2001 SP Authentic autograph 
(high book value of $1,500) and 2001 Upper Deck
.
Woods' most expensive card in the Beckett database (for cards that have values) is his 2001 SP Authentic Gold #45 /100 for a high book value of $4,000.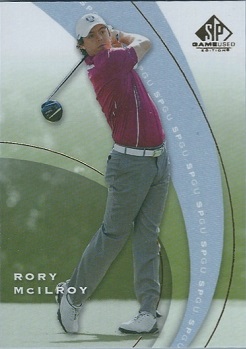 Rory McIlroy
The 23-year-old has two Major wins, but still looking for a green jacket.
McIlroy's has only recently started getting cards into products. He has cards from 2009 and 2011 from Sports Illustrated, but his first Upper Deck card is from 2012 SP Game Used
, a short-printed card with a high book value of $250.
McIlroy's Rookie Card will show up later this year from Upper Deck.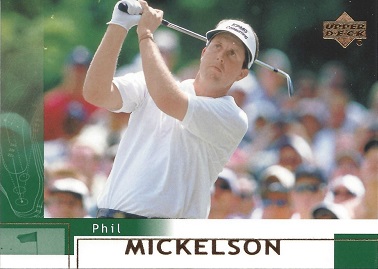 Phil Mickelson
As one of the top golfers in the world, it's a little surprising Mickelson doesn't appear on more cards. He has just 46 cards in the Beckett database with 16 autographs. Mickelson has four major wins, including the Masters three times.
His top cards include 2002 SP Authentic Limited autograph
, 2002 SP Game Used Front 9 Fabric Autograph
and 2002 SP Game Used auto jersey Rookie Card
.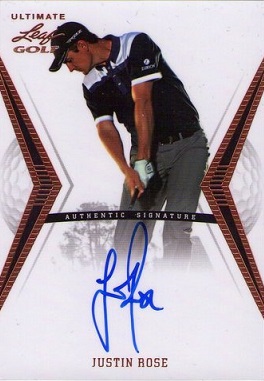 Justin Rose
The South African-born golfer is one of the favorites to win the Masters. He has no Major wins, but has finished in the top five in each of the four Majors.
Rose has 53 cards in the Beckett database. Among the best are 2011 Leaf Gold Prismatic Autographs
and 2002 SP Authentic Autograph Rookie Card
.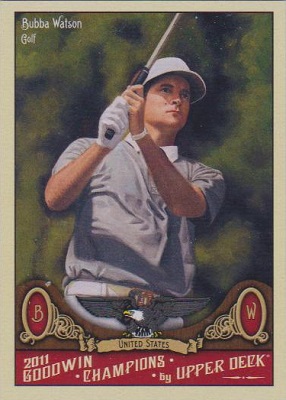 Bubba Watson
Watson earned his only Major win last year at Augusta. He was three strokes off the lead and managed to come back to force a couple of playoff holes.
Watson has 45 cards in the database with 19 autographs. He appeared in 2011 Upper Deck Goodwin Champions
and in Upper Deck cards from the 2011 National Collectors Convention
. His most sought after card is 2012 SP Authentic Limited Rookie Autographs
numbered to 100.
Susan Lulgjuraj is an editor of Beckett Sports Card Monthly. You can email her here with questions, comments or ideas. Follow her on Twitter here. Follow Beckett Media on Facebook and Twitter.