Top 7 1967 Philadelphia Football Rookie Cards
Here's a look at seven of the top Rookie Cards in 1967 Philadelphia Football, the company's final set in the sport.
1967 Philadelphia Leroy Kelly RC #43
Buy on:
Leroy Kelly had the distinct pleasure of following the career of a man named Jim Brown. He became Cleveland's starting halfback in 1966, the season after Brown ended his Hall of Fame career. Kelly orchestrated his own Hall of Fame career as a three-time All-Pro and winning one NFL title. He also led the NFL in rushing in 1967.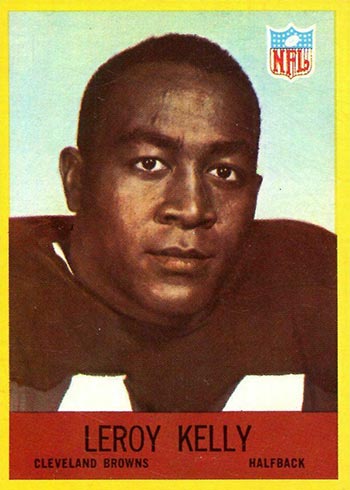 1967 Philadelphia Dan Reeves RC #58
Buy on:
Before he was a 23-year head coach in the NFL, Dan Reeves was a versatile running back for the Dallas Cowboys. He shared the backfield with Don Perkins in the late 1960s. Reeves totaled more than 1,000 yards rushing and receiving in 1966 and 1967, leading the NFL in total touchdowns in '66.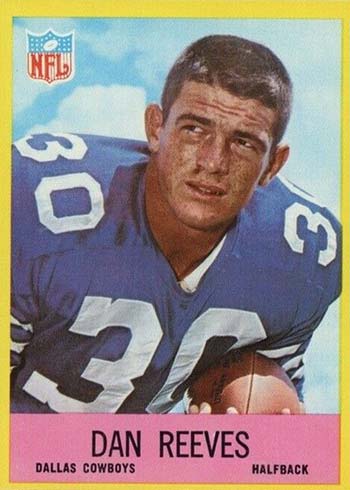 1967 Philadelphia Dave Robinson RC #80
Buy on:
Hall of Famer Dave Robinson joined Ray Nitschke and Lee Roy Caffey to form one of the dominating linebacker groups ever assembled. They were the heart of the 1960s Packers defense. He won three NFL titles and is a member of the NFL's All-1960s team.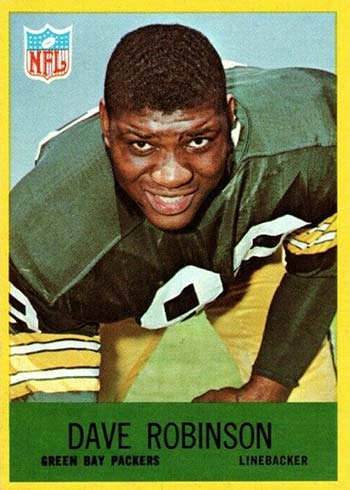 1967 Philadelphia Dave Wilcox RC #168
Buy on:
Dave Wilcox was a Hall of Fame linebacker for the 49ers, going to seven Pro Bowls. His aggressive style earned him the nickname "The Intimidator."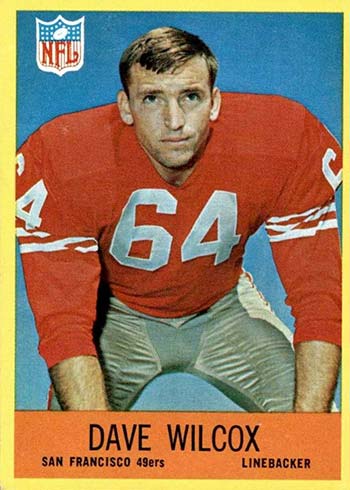 1967 Philadelphia Tommy Nobis RC #7
Buy on:
The first-overall draft pick in 1966, Tommy Nobis was an instant-impact star at linebacker for the Falcons. His 11-year Hall of Fame career includes five Pro Bowls and a selection to the NFL's All-1960s team.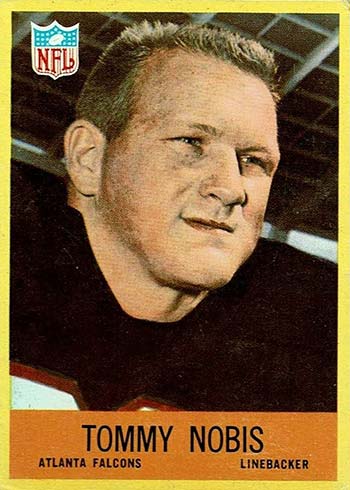 1967 Philadelphia Lee Roy Jordan RC #54
Buy on:
A dominating linebacker for the early Cowboys, Lee Roy Jordan was the man in the middle in coach Tom Landry's original Doomsday Defense. He was a five-time Pro Bowler and is a Cowboys Ring of Honor member.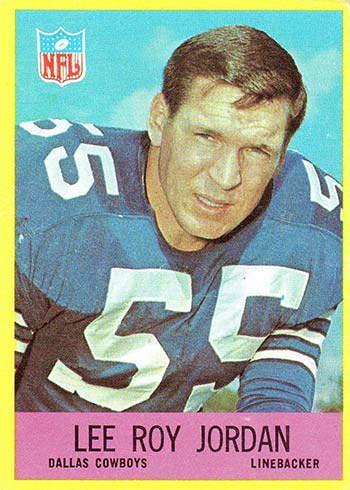 1967 Philadelphia Jackie Smith RC #165
Buy on:
Another Hall of Famer among the key Rookie Cards, Jackie Smith was a five-time Pro Bowler during his 15 years with the Cardinals. Of course, he played one season for Dallas and is infamous for dropping a touchdown pass in the end zone in Super Bowl XIII. But his career was far more than that.