Top 5: Wil Myers Rookie Cards to chase
–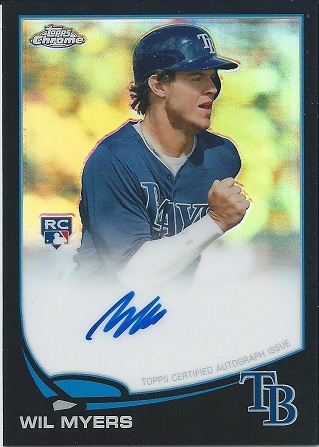 –
By Chris Olds | Beckett Baseball Editor
Former top prospect and 2013 American League Rookie of the Year Wil Myers is on the trading block with a few scenarios in play that would likely send him to the San Diego Padres sometime soon — one potentially being a multi-team deal including plenty of potential big-leaguers.
Myers, 23, hit just .222 in his second big-league season and his home run total fell from 13 to six, so perhaps it's time for a change. You won't be able to get many of his cards for pocket change, though, as he appears on 1,387 cards in the Beckett.com database valued at more than $15,200 excluding rarities.
Although he made his cardboard debut in 2009, his 14 Rookie Cards appear in 2013 releases from Topps and Panini America. Here's a rundown of five key Rookie Cards. (His Topps Chrome autos like the one above aren't RCs.)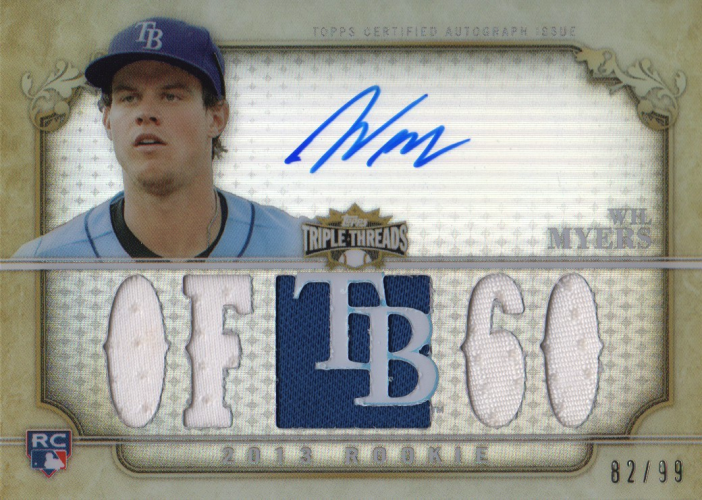 1. 2013 Topps Triple Threads #168 JSY AU RC /99, $60
Myers' most-expensive RC comes in this long-running high-end brand from Topps — a card that includes a few parallels but only the standard version gets the RC tag.
—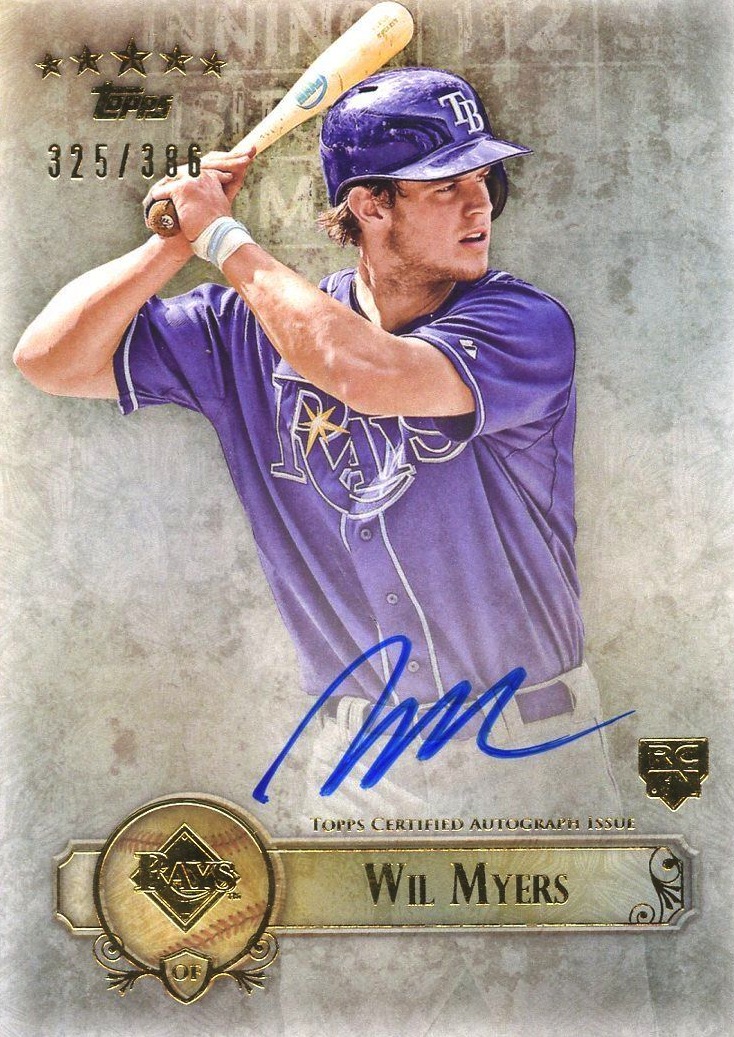 2. 2013 Topps Five Star #38 RC /75, $40
There are only 75 copies of this card to go around but since his earlier prospect cards exist there's just not as much demand — even for an autographed RC that's this scarce. It's a solid buy considering the box price, its scarcity and its aesthetics. (It might be a contender for the best of the bunch on that front.)
—

3. 2013 Panini America's Pastime #308 JSY AU/99 RC, $40
At first glance this signed multi-piece memorabilia booklet might not look like a Rookie Card, but it's part of the basic set. Considering that it's from a pricey product, this also might seem like an undervalued card. It doesn't hurt that it's more than a standard creation.
—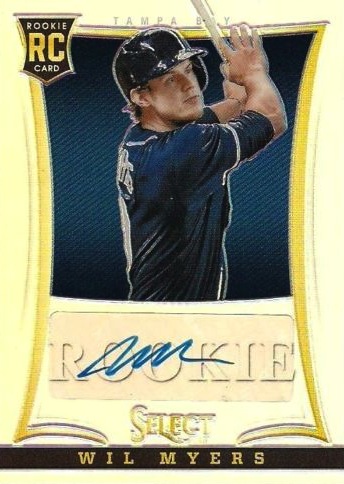 4. 2013 Select #213 AU/500 RC, $20
This higher-end brand is full of rookie autos for guys who may only have one or two certified sigs out there. That's not the case for Myers, but this is one of only a handful of RC autos for this player for this year.
—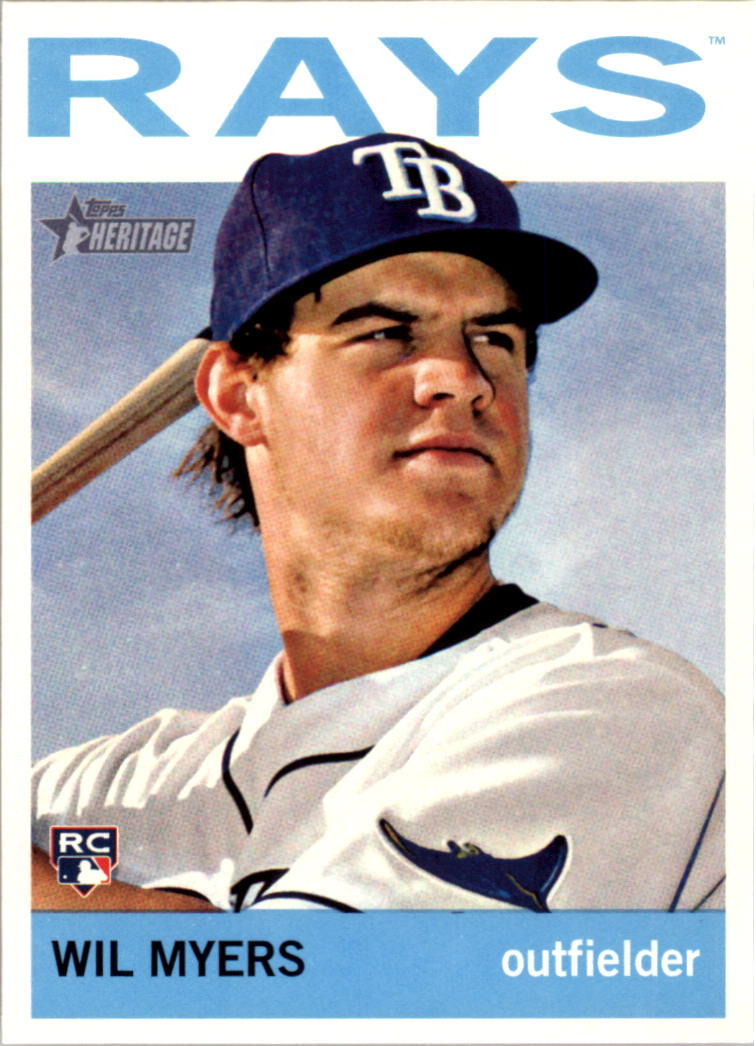 5. 2013 Topps Heritage #H564 RC, $8
The only standard RC worthy of my list is his Topps Heritage High Number card that was only found in the boxed set update of this popular brand. There's an autographed version of this card that checks in at $150 — and it might be cooler than all of those found on this list, but it's not a Rookie Card. This card is Myers' standard RC from the release.
Chris Olds is the editor of Beckett Baseball and Beckett Sports Card Monthly magazines. Have a comment, question or idea? Send an email to him at colds@beckett.com. Follow him on Twitter by clicking here.