Top 5: Sting wrestling cards to own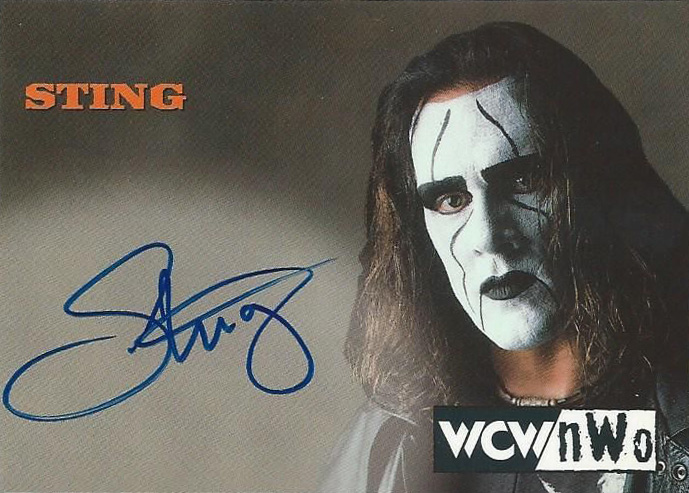 By Chris Olds | Beckett Sports Card Monthly Editor | Commentary
He's been a professional wrestler on the national stage for more than 25 years but there was one thing that Sting had never done until Sunday night at Survivor Series.
Appear in a WWE ring.
Sting, aka Steve Borden, has held countless championships and picked up countless more honors in a highly decorated career with the NWA, WCW and TNA and now he's in the fold with Vince McMahon's promotion in what could be the final run of his career.
He's appeared on 810 cards and other items in the Beckett.com database with 327 certified autos and 149 memorabilia cards in the mix with a total value of more than $6,400 excluding rarities.
Here are my picks for five cards to track down first … after the jump.
1. 1999 Topps WCW/nWo Nitro Authentic Signatures #33, $250 (above)
It's easy to consider the autographs from Topps' late-1990s WCW sets to be landmark releases with some of the biggest names in the game — and, at the time, one of the biggest checklists ever seen for wrestling autos. The price tag on these can be pretty big, too — if you can even find one. This is, hands down, the most-important Sting card there is.
—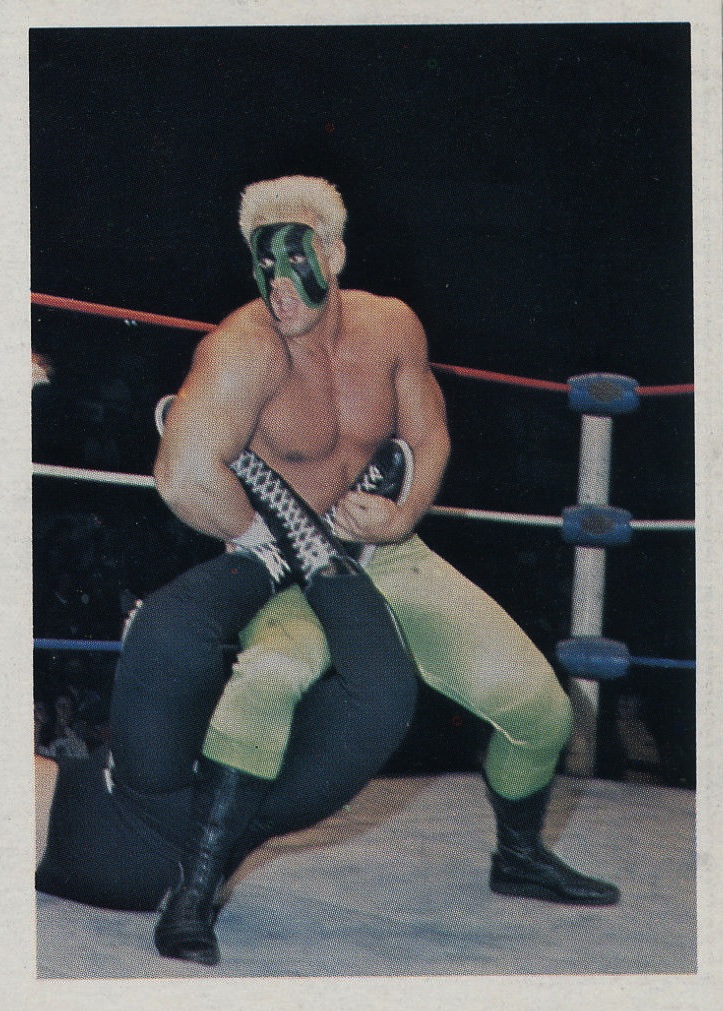 2. 1988 Wonderama NWA #17, $1.25
Beckett Media doesn't classify Rookie Cards for wresting, but collectors have latched onto the key early cards of many names and strong markets have emerged for graded specimens of said cards. Sting has several cards in the 1988 Wonderama release, but this one is his main card. It's not an easy find but it's also not too expensive.
—
3. 2009 TRISTAR TNA Impact Sting Face Paint Blue #S1 Black /25, $75
TRISTAR's TNA sets that began in 2008 have pushed the envelope for wrestling cards and this one is one of a few that shows how. The print on the card is from Sting's famed face paint — a no-brainer of a cool card choice when you consider he's spent a career in paint. (A different one has chunks of the latex peeled directly off his face after a match.)
—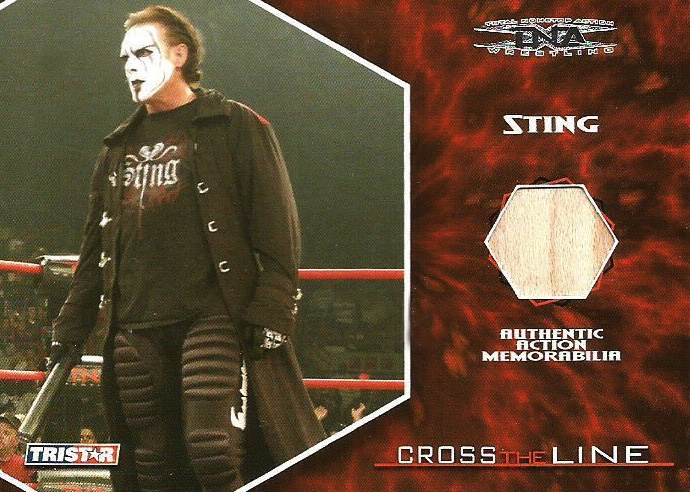 4. 2008 TRISTAR TNA Cross The Line Authentic Action #MS /99, $25
Another key card for a Sting fan? A memorabilia card showing a slice of one of his baseball bats — a key piece of his equipment since the WCW years. They're not all that pricey, making them an attainable iconic card.
—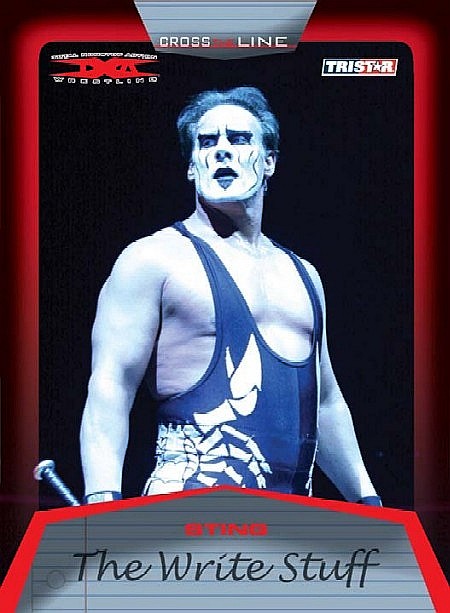 5. 2008 TRISTAR TNA Cross The Line #82, $1.50
The second wave of TNA cards from TRISTAR included a "Write Stuff" subset in the basic set where wrestling media members were asked to select a competitor and write something about that person on the card back. You'll never guess who did this one.
—
Chris Olds is the editor of Beckett Baseball and Beckett Sports Card Monthly magazines. Have a comment, question or idea? Send an email to him at colds@beckett.com. Follow him on Twitter @chrisolds2009.