Top 5: Shelby Miller Rookie Cards to own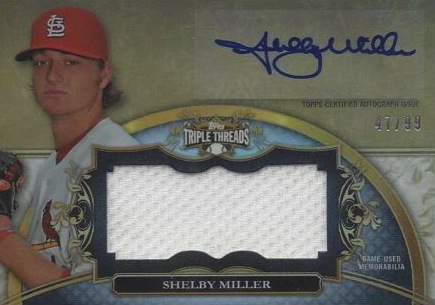 By Chris Olds | Beckett Baseball Editor | Commentary
The Atlanta Braves and St. Louis Cardinals pulled the first blockbuster trade of the off-season on Monday with a four-player deal that sent pitcher Shelby Miller to Atlanta and All-Star outfielder Jason Heyward to the Cardinals.
Miller, 24, has gone 26-18 in parts of three seasons, winning in double-figures in the last two. He's got a 3.33 ERA and 312 strikeouts in 370 innings as a big-leaguer. Heyward, on the other hand, has a .262 average and 84 homers in five seasons since his dramatic early season showing during his rookie season in 2010. He'll be 25 next season.
Miller appears on 1,232 cards in the Beckett database with 416 of those being certified autographs. Excluding rarities, his cards are worth $10,660. Heyward checks in at $17,697 for 2,129 cards in the system with 624 autographs and 11 Rookie Cards.
The winner in this one on cardboard might be Miller — and here are my picks for his five best Rookie Cards (he has 20 total) from  2013.
1. 2013 Topps Triple Threads #144 JSY AU/99, $30
Miller has one of the nicest autographs of any younger MLB players — and maybe nicer than a few veterans — and it's showcased here on his most-expensive Rookie Card that's not a standard-issue release. (His prospect card debut came back in 2009, so demand here might not be as high as one might think.)
—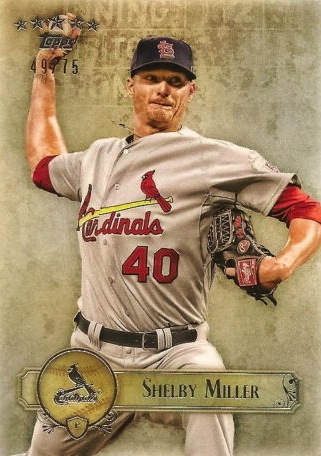 2. 2013 Topps Five Star #10 /75, $30
Miller's priciest standard card is a limited one as this Topps Five Star base card is limited to only 75 copies. In fact, it's his rarest RC period.
—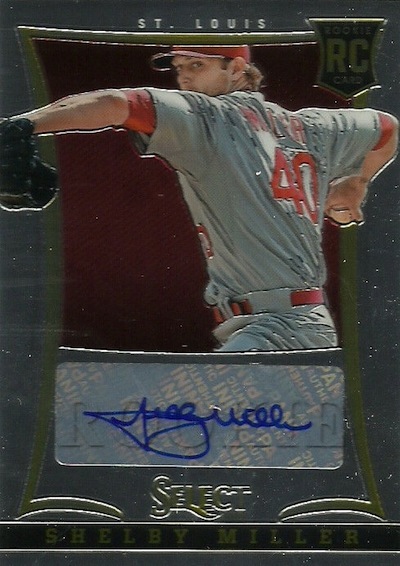 3. 2013 Select #244 AU/500, $20
There were quite a few rookies in Select last year that didn't have RC autos anywhere else. Miller is close — the Triple Threads RC auto above his his only other one. This Panini America brand wasn't cheap, so finding one of these in wax would be a lot tougher than just shelling out the $20 it books for.

—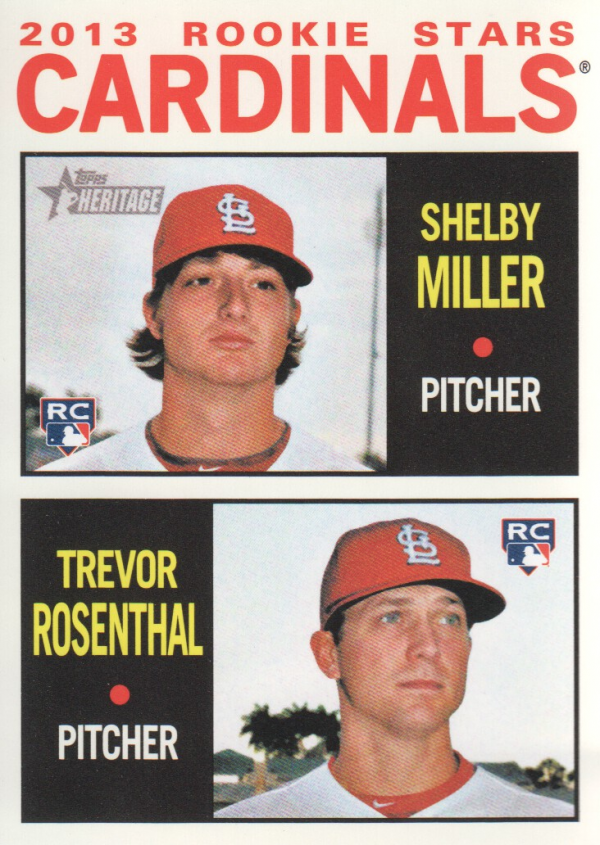 4. 2013 Topps Heritage #262 w/Trevor Rosenthal, $4
A simple throwback option is this card carrying the 1964 Topps design. While Rosenthal has other previously issued RCs, this one is a true RC for Miller — and it's a truly affordable one from a popular brand.
—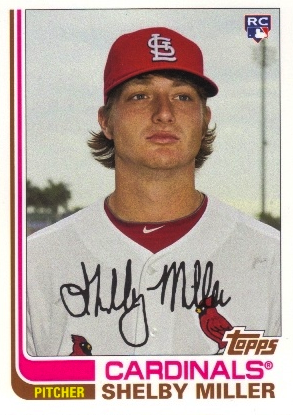 5. 2013 Topps Archives #61, $2.50
For younger collectors seeking a throwback design, there is this Topps Archives RC that uses the 1982 Topps design. It's cheap but it's from a fun set. In all, 17 of Millers RCs are cheap, all selling for $6 or less.
Chris Olds is the editor of Beckett Baseball and Beckett Sports Card Monthly magazines. Have a comment, question or idea? Send an email to him at colds@beckett.com. Follow him on Twitter by clicking here.