Top 5: Japanese players in MLB history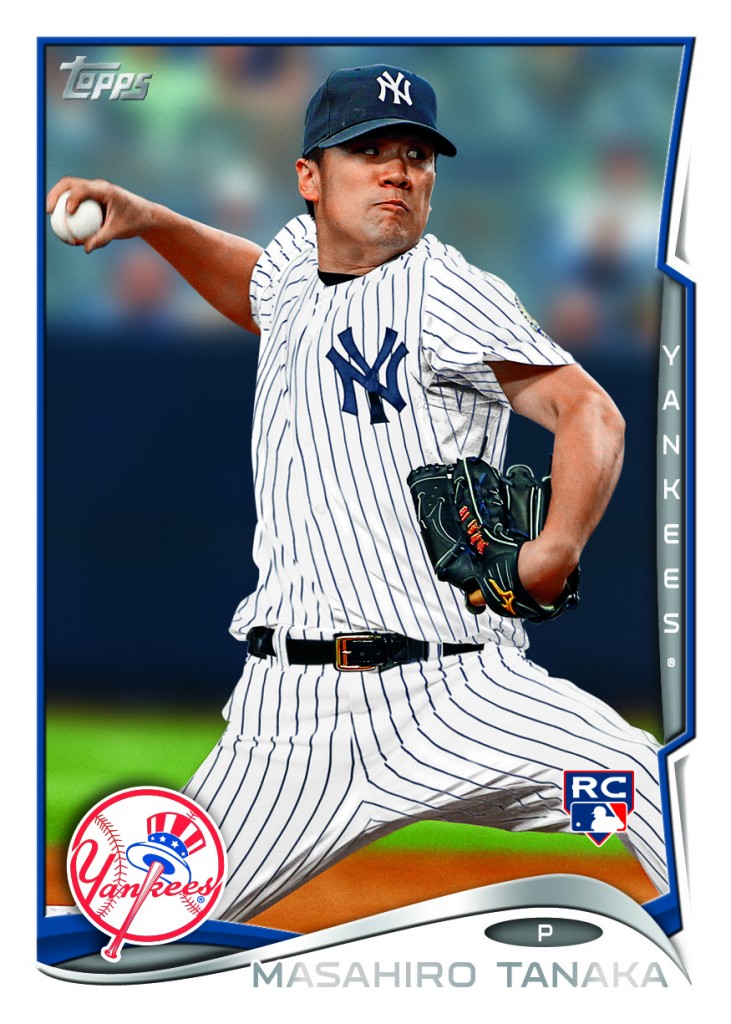 By Chris Olds | Beckett Baseball Editor | Commentary
The final game of the Japan Series is scheduled for Thursday with MLB and Japan splitting the first six games.
That got us thinking — who are the top players in MLB today and in MLB history?
Who's No. 1? We'll let you decide … after the jump.
Masahiro Tanaka (click for Beckett.com stats)
Pitcher | Yankees 2014-current | Age 25
Career Stats: 13-5, 2.77 ERA, 141 strikeouts in 136 innings
He was the biggest thing in The Big Apple this past season and his bigness can't truly be assessed on cardboard because the rookie doesn't yet have any MLB certified autographs. We'll have to be satisfied for now with his Relics from Topps and Panini America releases this season. If you want more of a challenge, his earliest Japanese cards from his time in Nippon Professional Baseball are in 2007 sets from BBM and Calbee.
—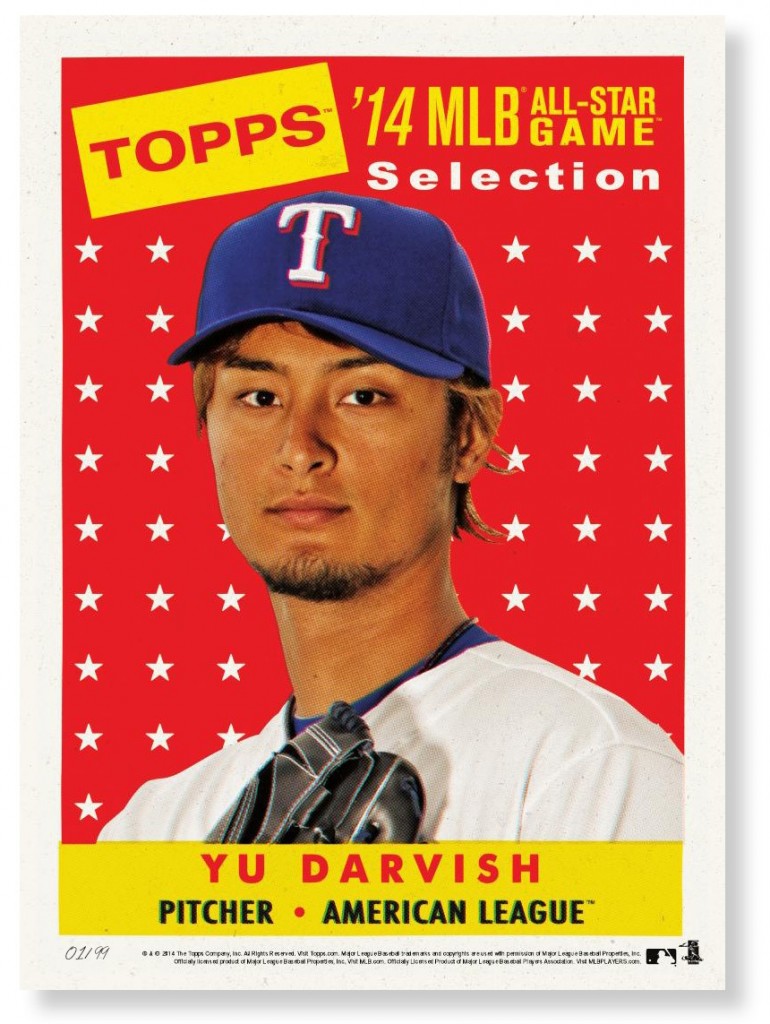 Yu Darvish
Pitcher | Rangers 2012-current | Age 27
Career Stats: 39-25, 3.27 ERA, 680 strikeouts in 545 innings
His record may not say it, but the Rangers' ace has been a dominating arm since coming to MLB. He's also been a steady source of quality cardboard. His priciest RC is his 2012 Topps Triple Threads card, No. 139, which was issued as a redemption but features an autograph as well as a game-used jersey piece. It sells for as much as $200 and is limited to just 99 serial-numbered copies. His cheapest RC is from 2012 Bowman Draft, which sells for $4 or less. His earliest Japanese cards arrived in 2005 when he played for the Nippon Ham Fighters, while he has 22 MLB Rookie Cards from 2012. There's plenty to collect here, so once Ichiro Suzuki retires Darvish just might be the go-to guy for many Japanese collectors.
—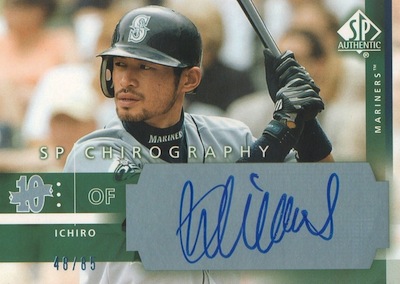 Ichiro Suzuki
Outfielder | Yankees 2001-current | Age 40
Career Stats: .317 Avg. 112 HRs 717 RBI
Without question, the biggest MLB star to ever come from Japan, Suzuki will be a first-ballot Hall of Famer when he decides to hang them up. He's got 2,844 career hits and if he gets to 3,000 his career total as a pro would be more than MLB hit king Pete Rose. That should tell you how productive he's been. On cards, he's also an unquestioned king among Japanese players with serious interest in his certified autographs and rarer Rookie Cards.
—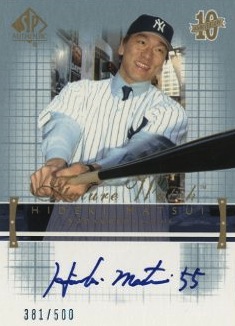 Hideki Matsui
Outfielder & Designated Hitter | Yankees, Angels, Athletics, Rays | 2003-2012
Career Stats: .282 Avg. 175 HRs 760 RBI
He earned the nickname "Godzilla" from Japanese fans during his powerful days as a member of the Yomiyuri Giants before trading in his NPB gear for Yankees pinstripes. As a Yankee, he was a two-time All-Star and he was the 2009 World Series MVP after he hit .615 with three homers and eight RBI in the Fall Classic. "Matsui moved runners when he had to move them, he got big hits, he drove guys in, he wanted to play every day," Derek Jeter told ESPN.com. "The biggest thing — he never made excuses. Never heard him talk about any injuries, which I appreciate. He's always been one of my favorite teammates and always will be."
—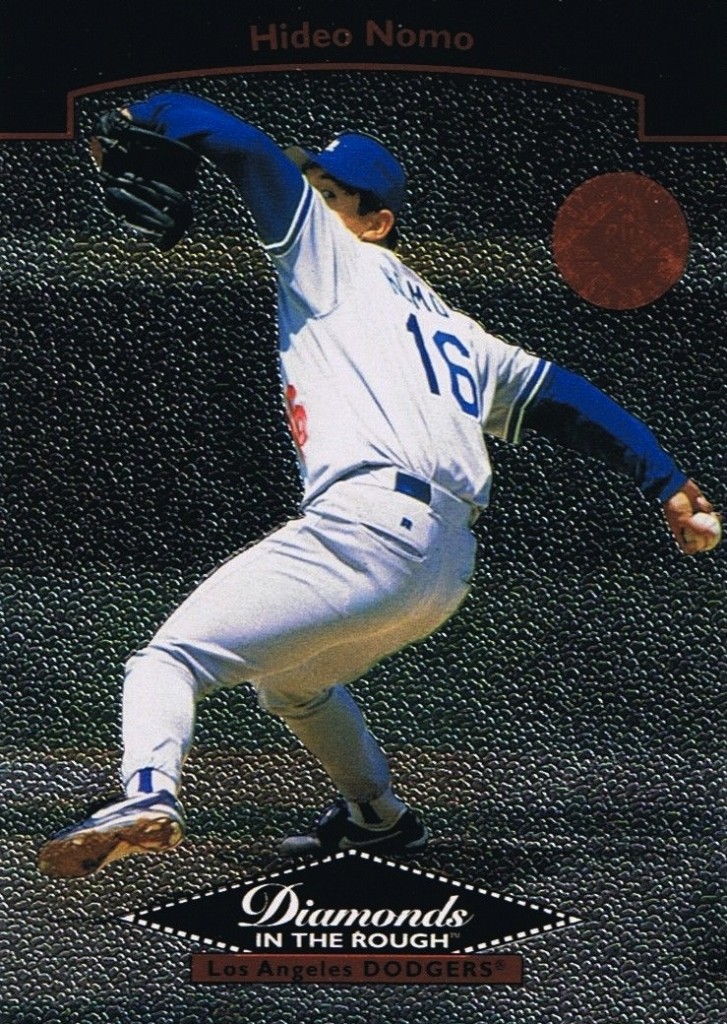 Hideo Nomo
Pitcher | Dodgers, Mets, Brewers, Tigers, Red Sox, Rays, Royals | 1995-2008
Career Stats: 123-109, 4.24 ERA, 1,918 strikeouts in 1,976 innings
When "The Tornado" arrived in MLB with his whirlwind wind-up, he took the hobby by storm winning National League Rookie of the Year honors while going 13-6 with a 2.54 ERA and a league-leading 236 strikeouts in 1995. Nomo never won 20 games in any of his 12 big-league seasons (his best was 16-6 in 2002) but he's one who is remembered and his autos are chased. Earlier this year, he was the youngest player inducted into the Japanese Hall of Fame — a first-ballot selection and only the third in history.
—
And a bonus … the first MLB player to come from Japan.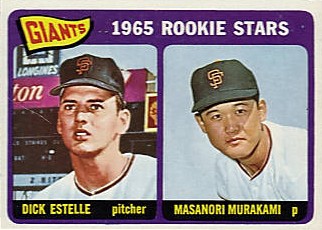 Masanori Murakami
Pitcher | San Francisco Giants | 1964-65
Career Stats: 5-1, 3.43 ERA, 100 strikeouts in 89 innings
Although he shares his 1965 Topps Rookie Card (No. 282) with Dick Estelle, there's a great story behind Murakami's card. Long-time collectors may remember him from a 2002 Topps insert set, but his place in hobby history is an interesting and largely unknown one even though he made baseball history way back in 1964. His feat? He was the first player from Japan to play in MLB. He returned home after two seasons and played in NPB until 1982. The Giants have honored him a few times, including a ceremonial first pitch this season.
—
Loading ...
—
Chris Olds is the editor of Beckett Baseball and Beckett Sports Card Monthly magazines. Have a comment, question or idea? Send an email to him at colds@beckett.com. Follow him on Twitter @chrisolds2009.