Top 5 2018 New York Comic Con Funko Exclusives
Last weekend, New York Comic Con took place and, like every year, Funko brought out the big guns. Their 2018 NYCC exclusives covered everything from Batman to Dragon Ball Z. Many first pieces were revealed, such as Professor Quirrell from the Harry Potter franchise and a Game of Thrones three-Pack that included George R.R. Martin.
Like everyone else, I have my favorites and my top five includes several pieces that reflect pop culture favorites from my childhood and teen years. Here they are:
1. Funko Pop Animation #435 Jabberjaw
As a kid, I was obsessed with sharks and still have an affinity for them. Unfortunately, Jabberjaw was only around for one season. But it was still an important staple in satiating my shark appetite. I've been waiting for Funko to produce this one for years and I shall finally have it!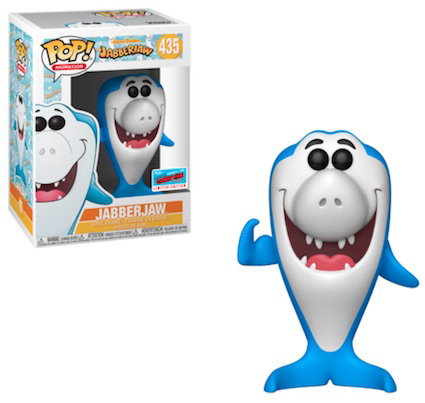 2. Funko Pop Heroes Superman Chrome 3-Pack
Superman is easily my favorite DC superhero and Funko has been slaying it with the chrome figures lately. So, it makes sense that the Man of Steel would get an amazing chrome treatment. The red, silver and blue gives this piece that "truth, justice, and the American way" motif that Superman is so well known.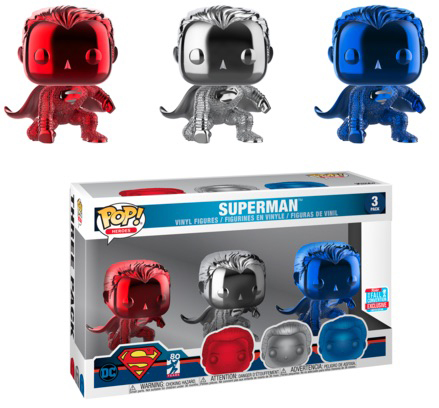 3. Funko Pop Garbage Pail Kids #1 Adam Bomb Metallic
Even though GPK Pops have been out for a while, this is the first one to really catch my eye. Why? The metallic finish really brings out Adam Bomb's features and the colors really pop. Throw in the fact that this Pop is limited to 3,000 pieces and that only adds to its appeal.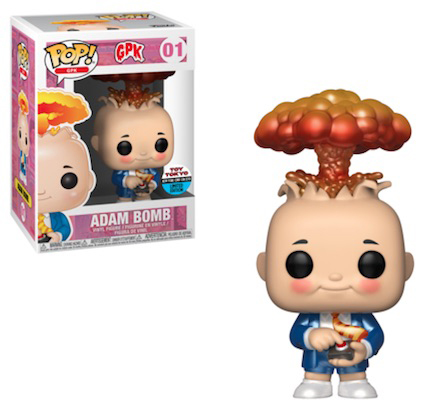 4. Funko Action Figures Married with Children 4-Pack
These figures go together like a horse and carriage. The exploits of the Bundy family were a guilty pleasure as a teen and this pack of figures is a perfect allegory to Al's misery: he just can't get away from his family.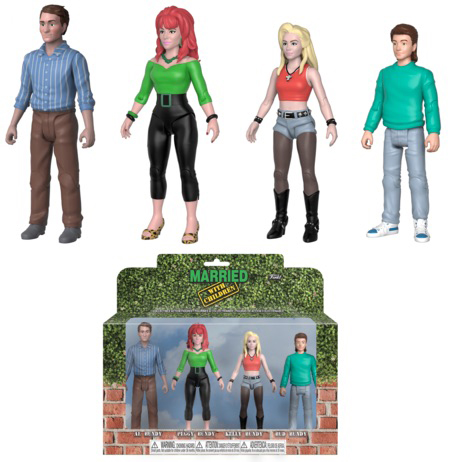 5. Funko Rock Candy Movies The Grady Twins
The Shining scared the wits out of me when I was a kid. Who can forget Danny's spine-tingling confrontation with the twins in the hallway of the Overlook Hotel? I already have the Target-exclusive Pops of the Grady Twins, but this piece is more reminiscent of that infamous scene with Danny, especially the blood stains that offer a glimpse into their grim fate.