Top 10: Alabama football fans who need an auto
When you click on links to various merchants on this site, like eBay, and make a purchase, this can result in this site earning a commission.
By Chris Olds | Beckett Sports Card Monthly Editor | Commentary
A pair of upcoming games in the college football world and one other major development on the college football trading card front has had this University of Alabama grad thinking.
Sure, there are a pair of football games to come soon that could lead to the school's 16th national championship — its fourth since 2009 — but I've been thinking about all the possibilities for Crimson Tide cardboard. Why? Panini America is expected to have deals in place with nearly all of the major schools next year, creating a college-card push we may not have seen before in the hobby.
So, the company that took one of  Paul "Bear" Bryant's iconic Houndstooth fedoras and made it into a card (above), might now be exploring the history and the tradition of Alabama football. There are plenty of possibilities — Paul W. Bryant Museum cards showing iconic pieces in its archives, Walk of Fame cards, Bowl game program cards, campus landmarks, stadium seat memorabilia cards, game-used cards and so much more. And, of course, there would be autographs.
The autograph front is one where another past creation of the company, the autographed celebrity cards launched about a decade ago called "Fans of the Game," could truly make a school-centric card release even more interesting. Sure, we all expect the gridiron legends to appear in a card set — and Alabama has a few with the likes of Joe Namath, Bart Starr, Ozzie Newsome, Derrick Thomas and many, many more in more recent years — but a college-centric Fans of the Game inclusion could be interesting to even non-collectors.
Here's my list of 10 iconic Alabama superfans or famous grads who would be cool certified autographs to find in packs … after the jump.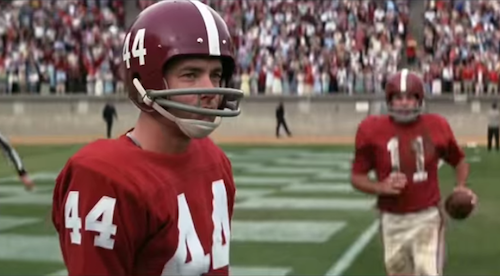 1a-1b. Tom Hanks & Winston Groom — Forrest Gump
First, let me debunk a few "myths" out there — Gump won't be found on the all-time Alabama Crimson Tide letterman's list and Greenbow, Alabama, does not exist. However, the creator of this memorable character is Groom, who is an Alabama graduate, so put him on my checklist. Hanks has never had a certified autograph card — and for that matter there's never been an official Gump trading card, either. Hanks may not be a fan and he's not a famous grad, but who wouldn't want a card showing him in uniform with an autograph?
—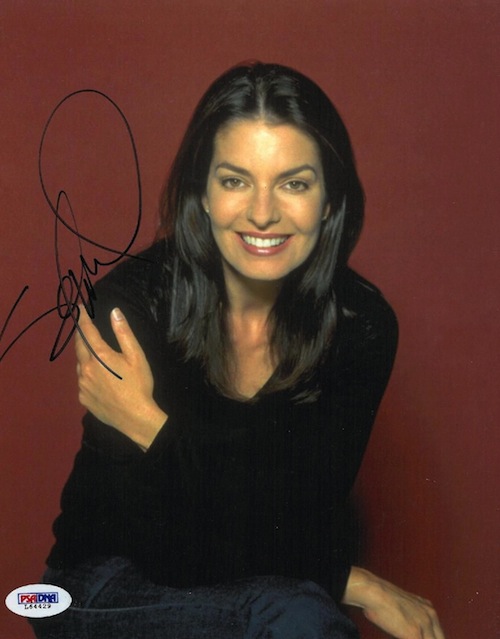 2. Sela Ward — actress
This Alabama grad and former cheerleader for the Crimson Tide during the Bryant years has appeared in dozens of television and movie roles with lengthy runs on CSI: New York, Sisters and Once and Again, where she won a Golden Globe and an Emmy. Her most-recent credit was in Gone Girl, while other film credits include The Day After Tomorrow and The Fugitive. Click here to hear her talk about her time at Alabama.
—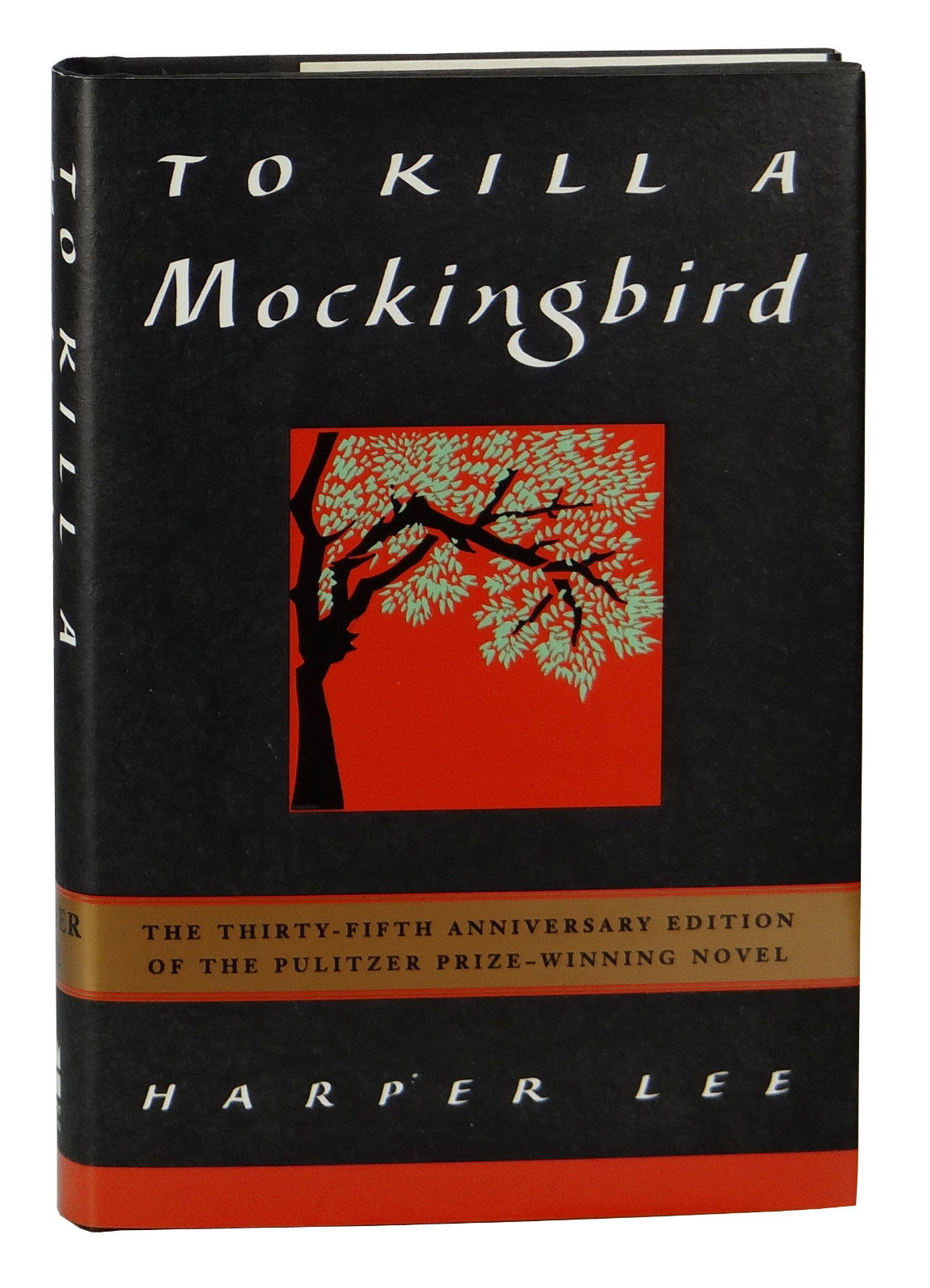 3. Harper Lee — author, To Kill a Mockingbird
She published just one novel, but it won a Pulitzer Prize and became an Academy-award winning film. This book has sold millions of copies and is a classroom staple. In 2006, librarians were asked to select a book that every person should read and this one topped the list. Signed copies of Mockingbird are in demand with more recent printings commanding hundreds while earlier printings and signed letters can sell for much more.
—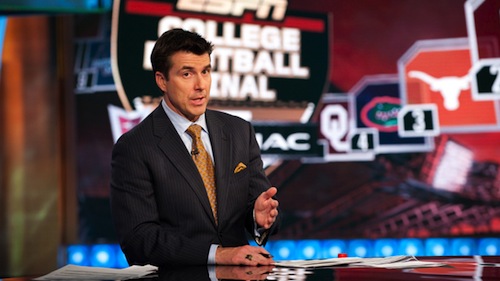 4. Rece Davis — ESPN host
If you've watched college football or college basketball on ESPN in recent years, then you've seen this 1988 Alabama grad. Despite there being plenty of ESPN-related cardboard and autographed cards of personalities in the past, Davis never made his way onto cardboard. He would be an easy sports-related inclusion. (Although he's no longer with us, legendary broadcaster Mel Allen, who was one of the first two winners of the Baseball Hall of Fame's Ford C. Frick Award as well as the long-time host of This Week in Baseball, would be another great inclusion as a cut auto in an Alabama-themed set.)
—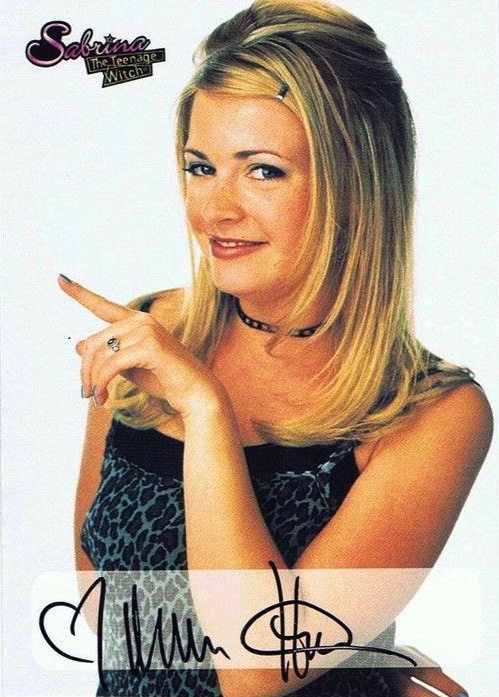 5. Melissa Joan Hart — actress
She's probably best-known as Sabrina The Teenage Witch, but these days she's also known as a bit of an Alabama football superfan. She didn't attend UA or even grow up a fan — she married a diehard fan. You can see her explain her fandom in the video below. She has nine different autographed cards in the Beckett.com database but they're all cut autos except for one, which is in the 1999 Sabrina set by Dart FlipCards.
[youtube]https://www.youtube.com/watch?v=P-zPw0RHLxY[/youtube]
—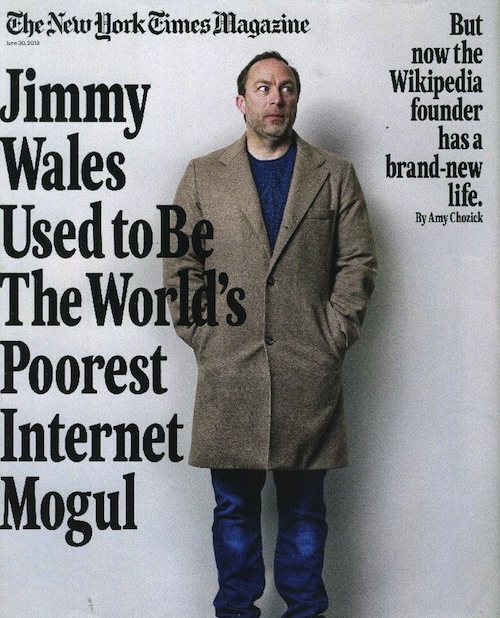 6. Jimmy Wales — co-founder of Wikipedia
He was born in Huntsville, Ala., and attended Auburn for his undergraduate work before attending grad school at the University of Alabama — all this according to his Wikipedia page, of course. We've seen tech geeks get their due on cardboard in recent years with the likes of Steve Wozniak on cardboard — floppy disk memorabilia cards, anyone? — so why not this one? It's just different enough to be interesting.
—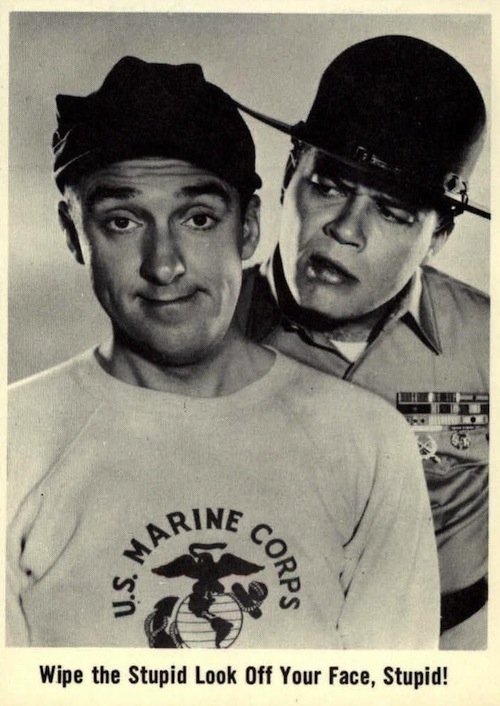 7. Jim Nabors — actor
This veteran actor was part of the cast of The Andy Griffith Show before getting his own run in Gomer Pyle U.S.M.C., so he's appeared on a decent amount of cardboard through the years. (Both shows have had card sets.) His involvement with the sports world — singing "Indiana" before every Indianapolis 500 for years — even led him to having a single Skybox card in 1995, but he's never had a certified auto that's not a cut. He, of course, got his start as a performer at Alabama.
—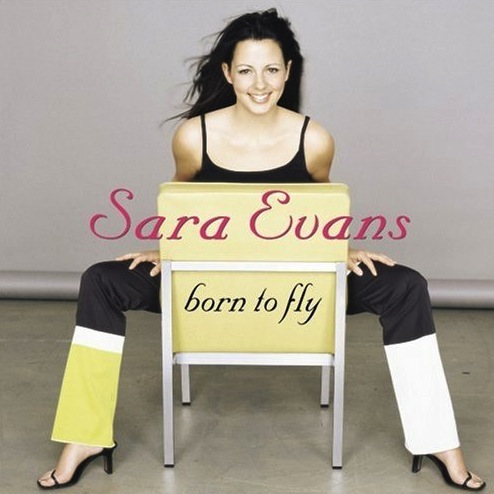 8. Sara Evans — singer
Like Hart, Evans didn't attend the university or grow up a Crimson Tide fanatic. In her case, she married Alabama football royalty. Her husband since 2008 is former Crimson Tide quarterback Jay Barker, who led the team to a national championship in the 1993 Sugar Bowl. Panini already has her slated to appear in its first country music set scheduled to arrive in January, so this one would already would be that much closer to reality.
—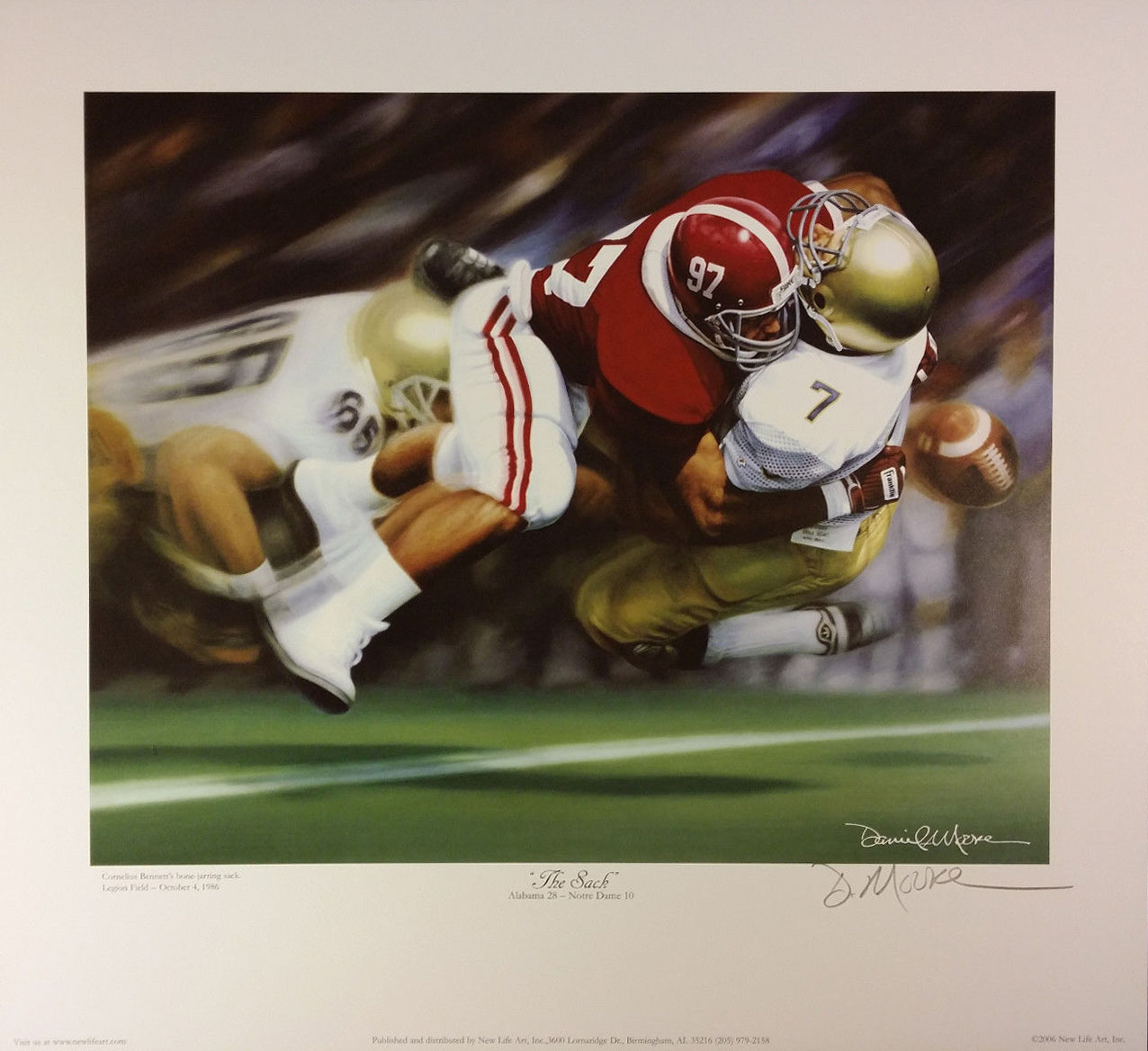 9. Daniel A. Moore — sports artist
For years, Moore has captured memorable moments in Crimson Tide history via his artwork that has been found on lithographs, calendars and other merchandise. For example, in 1997 he was selected as the artist for a series of memorable college football stamps — one of them was of former Crimson Tide coach Paul "Bear" Bryant. It would be fascinating to see his pieces appear all together as part of a card set, but the school and the artist have battled over trademark/licensing rights in the past.
—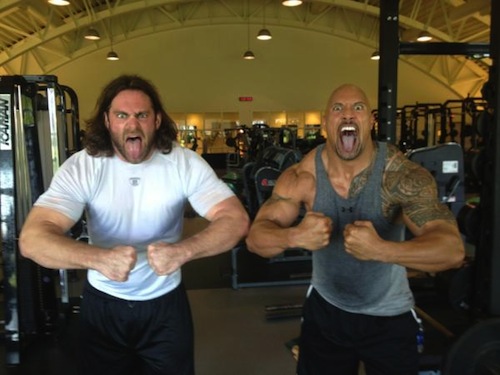 10. Evan Mathis — former Crimson Tide player
This serious card collector and notorious prankster has played 10 seasons in the NFL and even made a Pro Bowl, but until this season he had appeared on just a single NFL card. Topps included him in its 2014 flagship release, ballooning his database total to 14 but one thing remains missing for this Philadelphia Eagles guard, though — a certified autograph. He's not alone — there are a lot of players who don't have cards — but I think he's different because he's a collector and, in turn, a natural ambassador for the hobby. Interestingly, Mathis' uncle is former Miami Dolphin and Alabama player Bob Baumhower. He played fewer seasons but still has a pair of autographed cards. (If he hadn't had any, he would have made my list with his status as a wings impresario who has several restaurants throughout the state.)
Chris Olds is the editor of Beckett Baseball and Beckett Sports Card Monthly magazines. Have a comment, question or idea? Send an email to him at colds@beckett.com. Follow him on Twitter by clicking here.