Tom Brady Private Autograph Signing with TRISTAR Announced
Fresh off his sixth Super Bowl victory, Tom Brady has a private autograph signing with TRISTAR Productions set for March. While it will not be open to the public, collectors can send in items to be signed. TRISTAR also has items available for pre-order.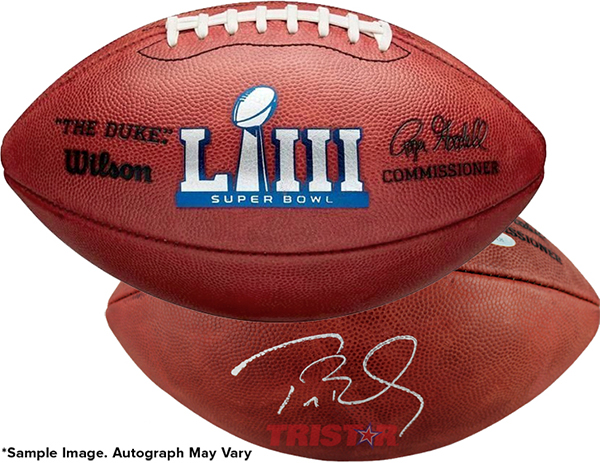 TRISTAR will begin taking orders for mail-in items on Wednesday, February 6.
Between Brady's relatively elusive signature and his Super Bowl-winning ways, prices aren't that of your average superstar.
For mail-in items, prices start at $699 for a football card. Getting a Rookie Card or any other from 2000 is $799. Things jump to $1,049 for flat items other than art up to 11 x 14 in size. Mini helmets, footballs and larger flats are $1,079 while jerseys, full-sized helmets and over-sized flat items are $1,099.
Super Bowl tickets are also $1,099 although there's an extra fee for Super Bowl LI and LIII.
A full list of mail-in prices and exceptions are available on TRISTAR's website.
As for pre-order items, TRISTAR has a variety of items available. Signed 8 x 10 photos from Super Bowl LI and LIII are $1,099. That jumps to $1,199 for 16 x 20 pictures. Footballs, helmets, jerseys and artwork can also be pre-purchased.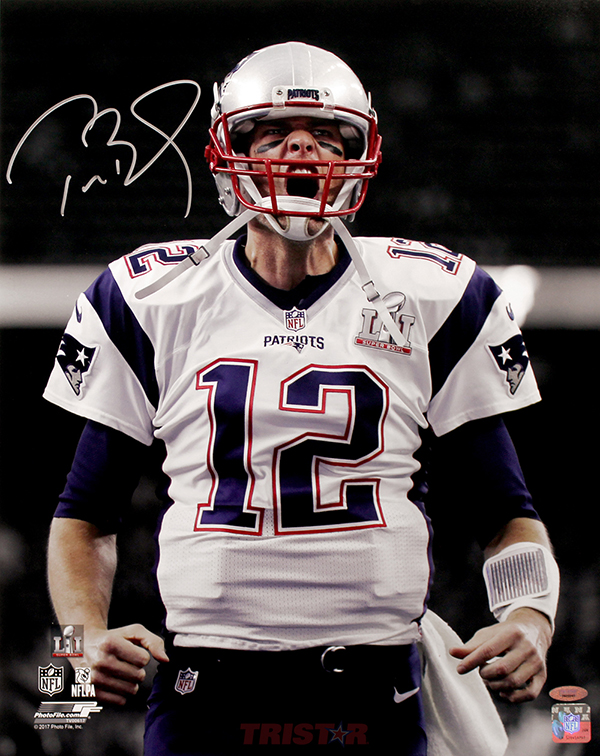 Inscriptions are also available starting at $299.
The signing is scheduled for March 8 with items slated to be returned about a month later
Full details, including instructions on how to mail items in, customization requests and a full FAQ can be read here.