Tim Raines Cards Through the Years — Topps Edition
Although he's one of baseball's greatest lead-off hitters, Tim Raines cards have never truly taken the hobby by storm. Sure, he has his fans and tremendous respect but if you're looking to collect the Expos legend, the vast majority can be found on the cheap.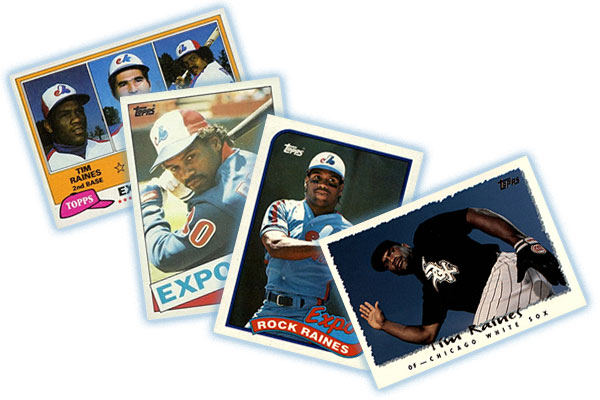 Is value all that matters? Of course not.
Raines' career covered a time when baseball cards were still one of the most convenient way to track a player's stats from year-to-year. It wasn't until he was far past his prime that the Internet and its endless stream of instant data became available.
Looking back at all of the Topps Tim Raines cards from his playing days showcase the speedster's style and swagger. From his early glory days with the Expos to his time with the White Sox through the end of Raine's career bouncing through New York, Oakland and Florida, it can all be summed up over the span of a few nine-pocket pages.
Like a lot of players in the 1970s and early part of the 1980s, the first Topps Tim Raines card put him alongside a couple of other rookies. In this instance, it was Roberto Ramos and Bobby Pate. By the end of 1982, Raines had more stolen bases than Ramos' and Pate's combined career total for MLB games played.
Raines's first solo Topps card came a few months later with the release of 1981 Topps Traded. Going forward, Raines would appear in every flagship Topps baseball set 1997. During the 1980s, he normally had a handful of cards wit subsets like League Leaders, Record Breakers and All-Stars. The final Topps Tim Raines cards from his playing days are from 2000 Topps and 2002 Topps Traded.
Topps Tim Raines Cards Through the Years
Here's a look at the career of Tim Raines and how he changed over the years as told by his Topps baseball cards.
1981 Topps RC #479 with Roberto Ramos RC/Bobby Pate RC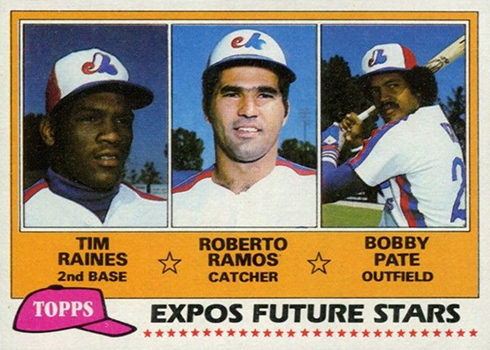 1981 Topps Traded #816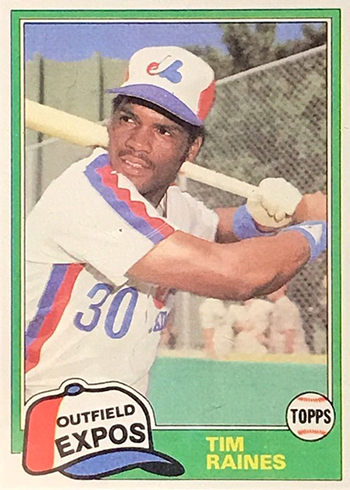 1982 Topps #70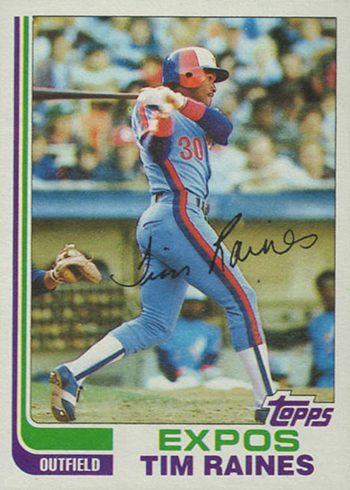 1983 Topps #595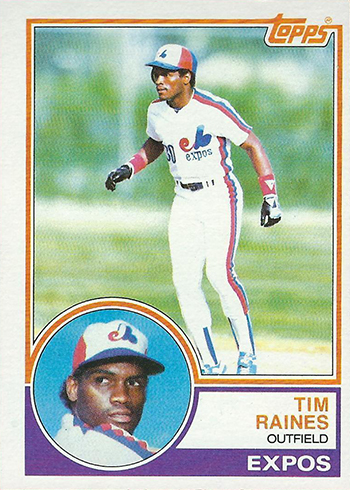 1984 Topps #370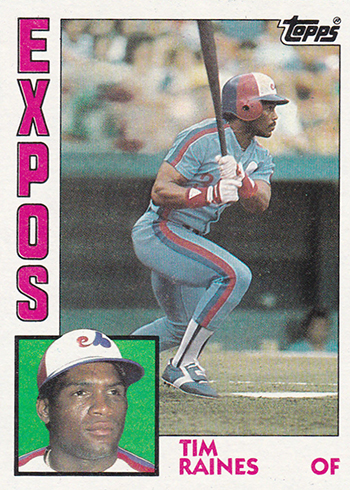 1985 Topps #630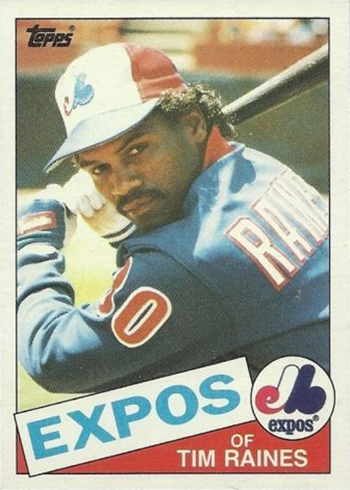 1986 Topps #280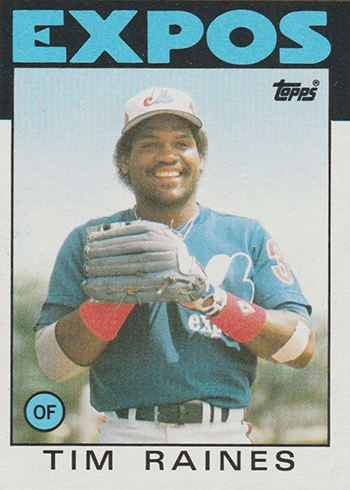 1987 Topps #30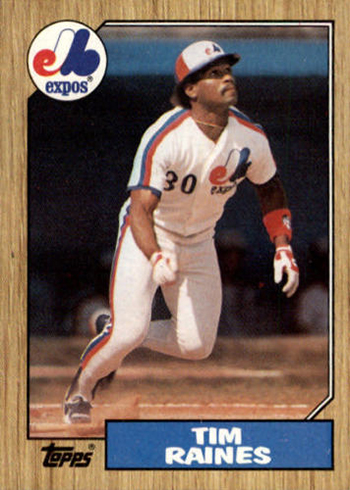 1988 Topps #720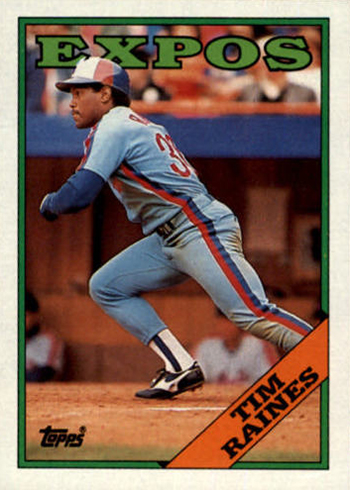 1989 Topps #560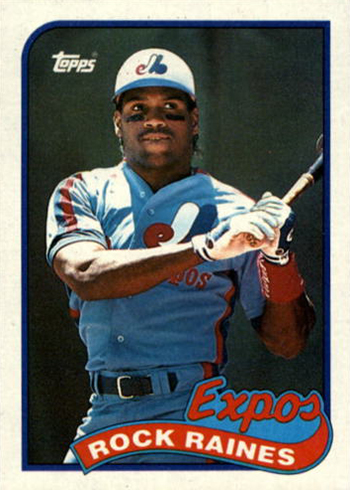 1990 Topps #180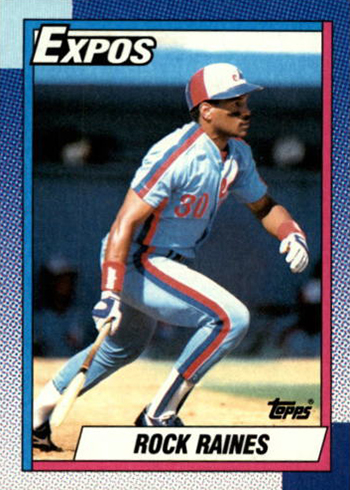 1991 Topps #360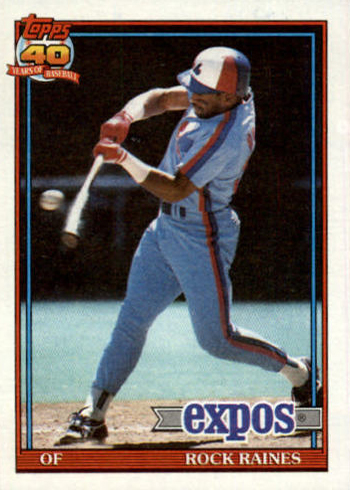 1991 Topps Traded #94T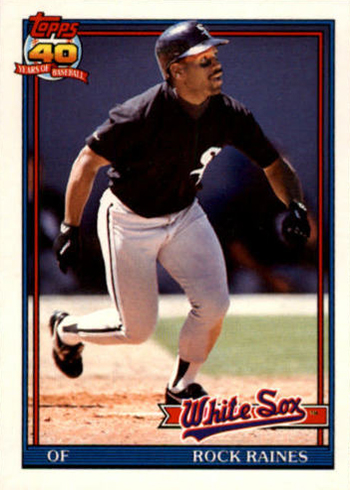 1992 Topps #426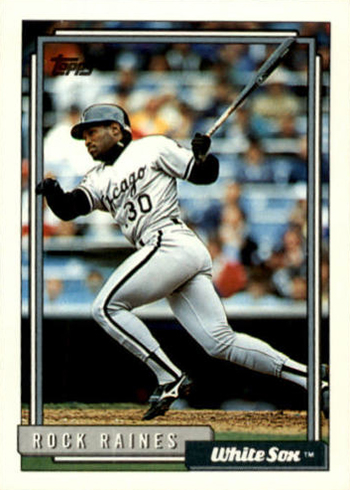 1993 Topps #675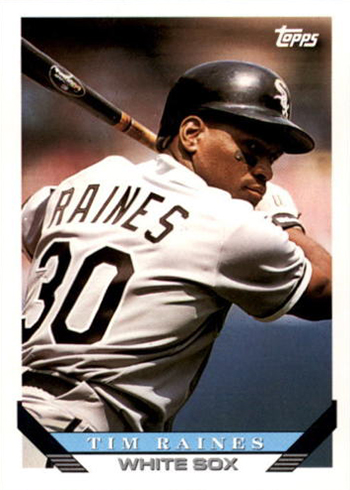 1994 Topps #243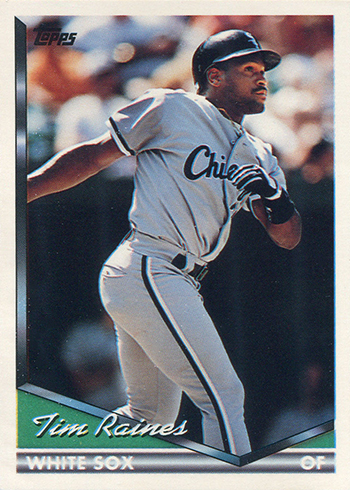 1995 Topps #77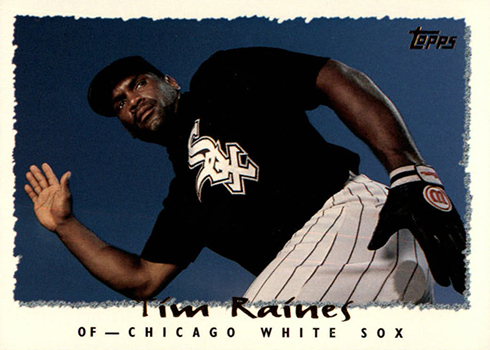 1996 Topps #272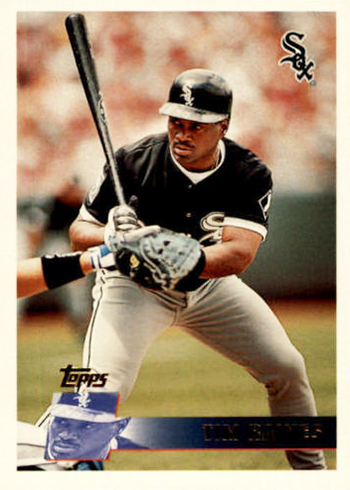 1997 Topps #334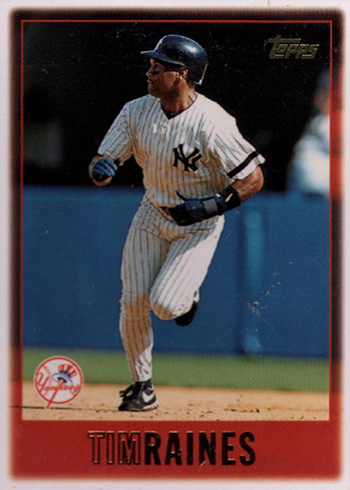 2000 Topps #71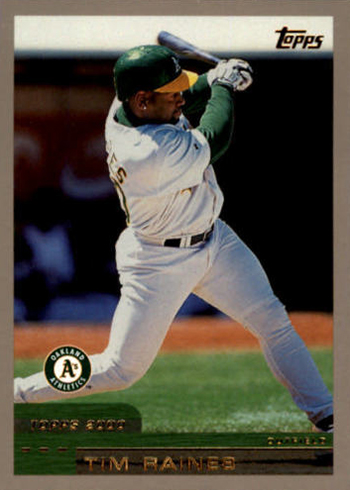 2002 Topps Traded #T52