Tiger Woods, Michael Jordan highlight 2012 SP Authentic Golf
Collectors have had to wait about eight years for a new golf set from Upper Deck. In that time, we've seen some great tournament runs and golfers endure rises and falls. This week marked the return for the sport with 2012 SP Authentic Golf from UD highlighting some of the most popular male and female golfers.
Golfers in the set include Tiger Woods, Mike Weir, Brittany Lincicome, Cristie Kerr and See Ri Pak.
But the most popular cards in SP Authentic might not even come from professional golfers. Upper Deck has included a Parade of Stars subset featuring celebrities who enjoy hitting off the tee.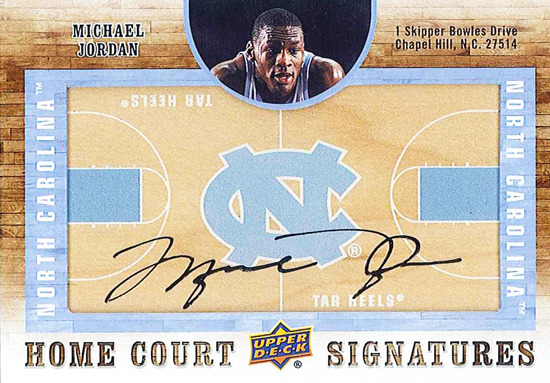 Michael Jordan is one of the biggest names of this subset, which comes in autographed and non-autographed form. The autograph versions of this card is listed online for about $3,000 right now.
– 2012 SP Authentic Michael Jordan autos
Other non-pro golfers in the Parade of Stars subset include
– Hockey legend Bobby Orr

– Baseball Hall of Famer Mike Schmidt

– Soccer star Landon Donovan

– New York Giants legend Lawrence Taylor
The golf product doesn't just feature all the best male athletes.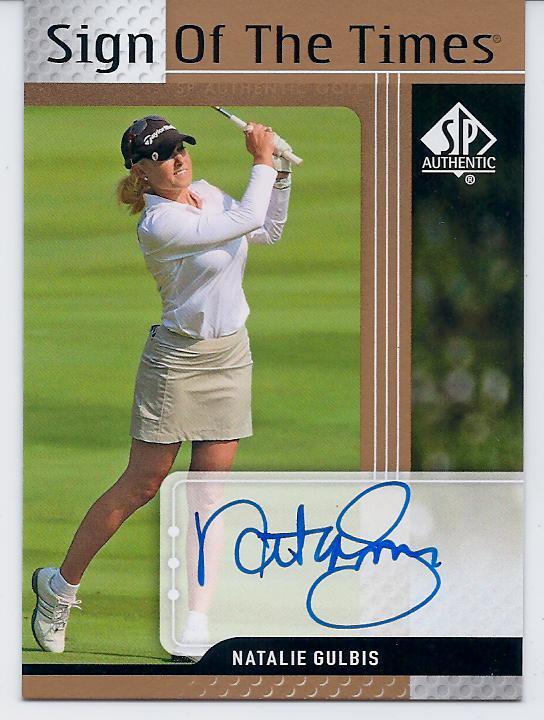 The women get good play in SP Authentic as well. LPGA stars Natalie Gulbis
and Paula Creamer
are some of the big signers. They are popular on the tour with many fans and girls who look up to them.
Even with their popularity among golf fans, their autographs are still reasonably priced.