Thursday Night Football Throwback: Brett Favre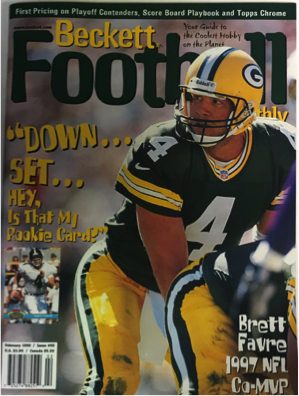 Thursday Night Football is the perfect excuse to for some Beckett Football #TBTs. This week for Bears vs Packers, we dug through our library of old Beckett Football magazines to find the best Brett Favre covers through the years.
February 1998
The top photo is of Super Bowl XXXI Champion and NFL Co-MVP Favre from the February 1998 Football Card Monthly. It would be Favre's only Super Bowl winning season, though they would play in Super Bowl XXXII the following season.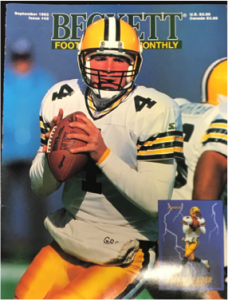 September 1993
Going back to earlier in Favre's career, the September 1993 cover features Favre In his second year with the Green Bay Packers, he would make his second consecutive Pro Bowl, one of 11 Pro Bowls that he reached in his 20 year career.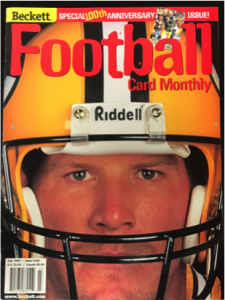 July 1998
The 100th Anniversary of Football Issue of Beckett Football Card Monthly features QB Brett Favre. In his 20 year career with the Falcons, Packers, Jets and Vikings, Favre threw for over 71,000 yards and completed 508 touchdowns. He holds the NFL records for completions, attempts, starts, interceptions, and wins. Oh, and he was 22-10 against the Chicago Bears.