This Is Only a Test: Topps Test Cards Continue to Intrigue the Hobby
Test cards are a small and largely obscure part of the hobby but that's one of the reasons they hold so much fascination for high-end collectors. After all, it's the hunt that inspires and entices most hobbyists, and what could be more desirable than to find something old that was hard to get, even when it was new.
Test cards were made when a company, usually Topps, had a property they would like to market but were not entirely convinced it had wide enough collector appeal to make for a sure fire hit. Enter test cards, small releases distributed to a limited market in a way that would allow the company to gauge projected success of national distribution.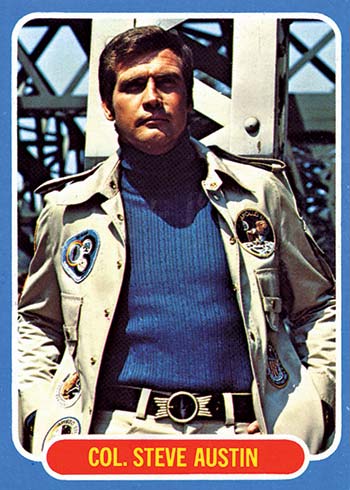 Sometimes test sets with positive sales results went wide without any changes to the cards, box or wrapper. Other times they were tweaked before full release, making for subtle differences between test and regular editions. Test sets with negative results were quickly pulled from points of sale, never reaching a large customer base. The worse these cards sold, the faster they were pulled, and the faster they were pulled, the more difficult they are to find today. There are also from-the-drawing-board cards that never even made it to the test stage, like Bewitched, Bonanza and Laverne & Shirley, that none-the-less still surface, albeit rarely, today.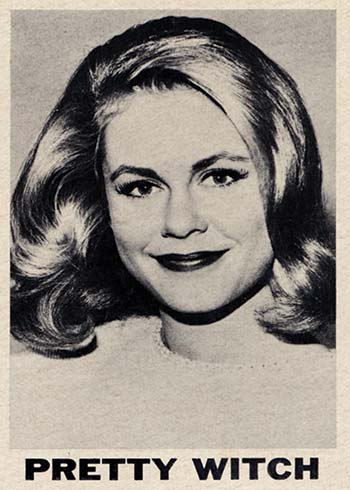 For super rare items, note there is only one known proof card of Gidget and only sections of an It's About Time proof box that exist. Nothing else has ever been found from either show and likely were never created. Finally, there are the cards, like F-Troop, Green Acres and I Dream of Jeannie, that are rumored but largely exist only as the stuff of legend.
Here are some vintage test cards that still remain highly sought-after today:
1965 Topps Daniel Boone
Maybe Fess Parker should have quit after the wildly successful Davy Crockett cards were released nine years earlier. Instead, he's featured as another western hero in the extremely rare, black and white photoed set of 55 (presumed) cards. Card fronts include an action caption while backs feature the card number along with a narrative and an illustration of the famed frontiersman.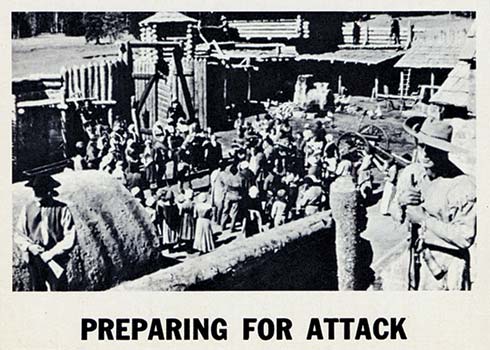 Because these cards are so rare, anytime one does come to market, pricing remains largely unpredictable.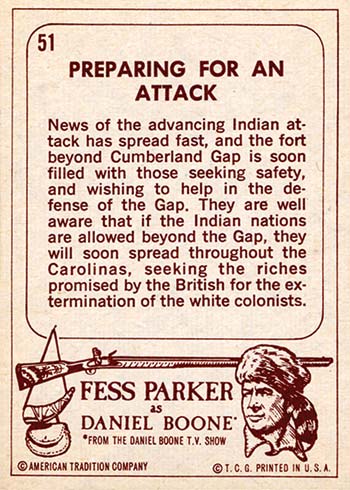 1965 Topps Flash Gordon
Only a very few collectors have been able to piece together a full, 24-card set of one of the hobby's most elusive prizes. The set spotlights Buster Crabbe as the early sci-fi hero on B&W card fronts with short text and a Gordon illustration on numbered, salmon-colored backs. It is believed the cards were only made available in generic Fun Packs and were not released as an independent test issue. It has been confirmed that since all printed card #14's have been accounted for, putting together any new complete sets is impossible. Still, singles remain in high demand, with asking prices often in the $1,000+ range for highly graded samples.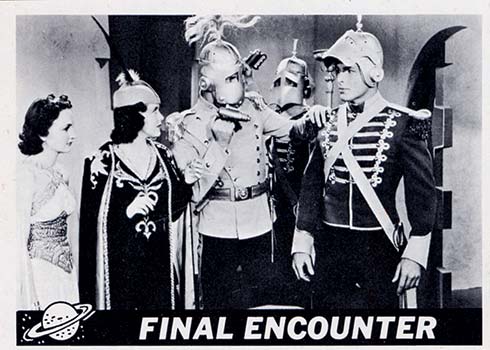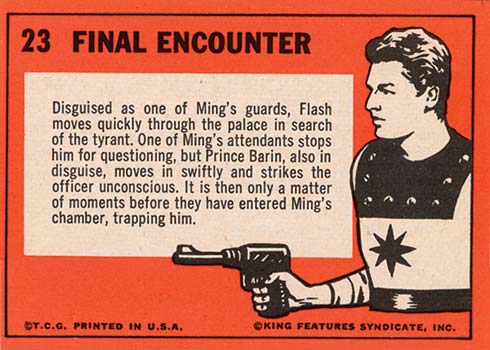 1965 Bubbles King Kong
The King may have made it to the top of the Empire State Building but not to the top of the marketing heap in this straight B&W photo adaption of the classic film released 32 years before this 55-card set. Fronts provide danger filled titles like Moments of Fear and Kong is Loose, while backs feature movie text. Topps released this set under its play-it-safe Bubbles label. Cards from this set are extremely rare today. Although a proof box has been seen, no wrapper is known to exist. Singles have sold in the $300-$400 range. Donruss had better luck the same year with a Kong set that added humorous word balloons to each card front photo.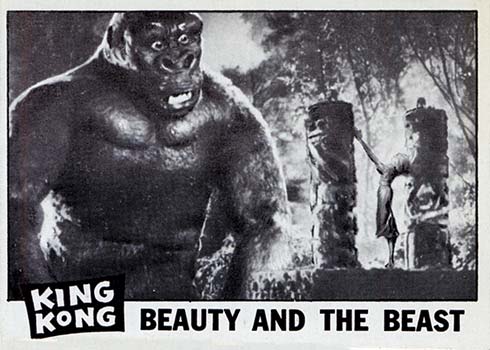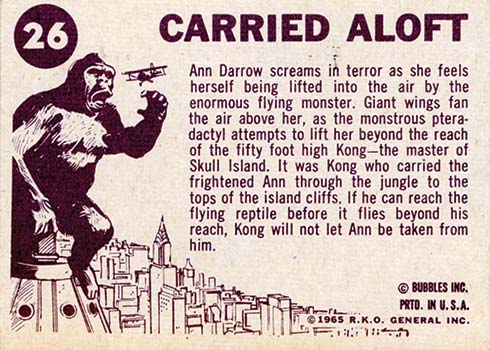 1966 Topps Flipper
"They call him Flipper, Flipper, faster than lightning, no-one you see, is smarter than he," begins the soapy theme song for the world's most popular underwater mammal. Unfortunately, that popularity didn't translate to trading cards as this B&W photo-based 30-card test issue quickly sank without much of a trace. Card backs displayed a puzzle and no box or wrapper has ever been found. Testing the waters on this one first proved to be the right decision for Topps. Heritage Auctions sold card #23 in 2009 for $478.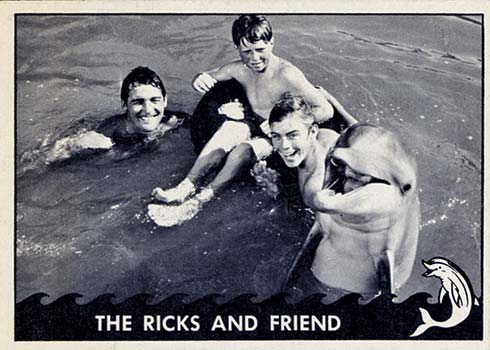 1967 Topps Soupy Sales Color
Most seasoned non-sport collectors are familiar with the Topps standard B&W Soupy Sales issue but few are even aware that a blank-backed color 2nd series exists, albeit in an early, unnumbered proof card only version.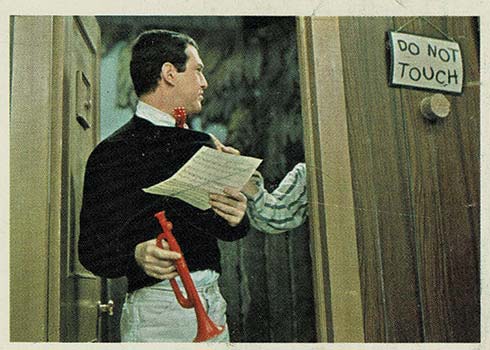 1967 Topps Twiggy
Lesley Hornsby, who was known professionally as Twiggy, was the fashion world's biggest sensation during the height of Carnaby Street and the Austin Powers-like swinging sixties. As one of the world's first supermodels, this diminutive darling graced at least 36 cards and a photo-based test wrapper. She even shared one card with Patrick Macnee of British Avengers fame. It is debatable whether this set was ever actually released. Robert Edwards Auctions sold an uncut proof sheet in 2017 for $960.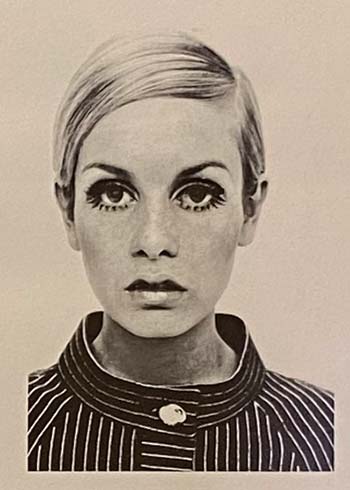 1968 Topps Land of the Giants
Being the highest budgeted show on TV at the time didn't help Irwin Allen's Land of the Giants last more than two seasons. The colorful trading cards didn't do much better as they never made it past the test stage, except in England where a smaller version of the cards was released by A&BC. Backs displayed the story in comic book-like panels.
When singles do pop up they usually go for $100-$150 each.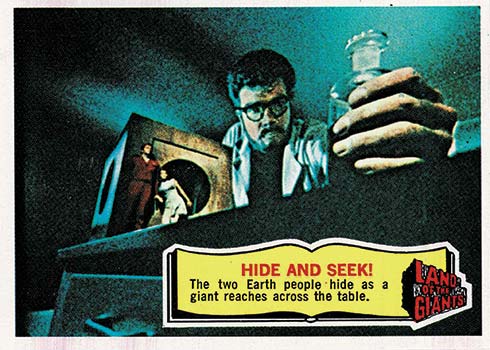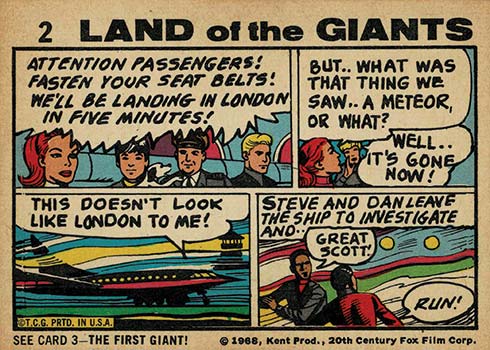 1970 Topps Hee Haw
Cornpone comedy was the aim of the colorful cards devoted to TV's Hee Haw, a 55-card set that displayed it's deluxe yucks in word balloons over photos of wise-crackin' country folk. Card backs provided additional jokes revealed by employing the magic red paper included in every pack. No wrapper or box has been seen for this elusive test issue.In 2007, Huggins & Scott auctioned a set missing 15 cards for $14,000.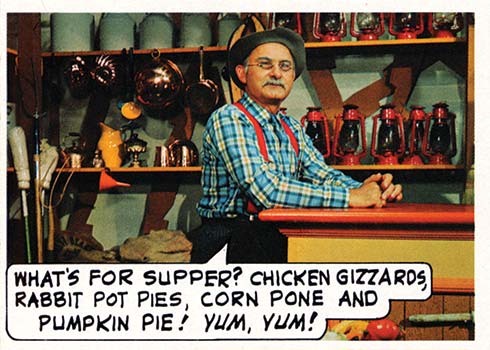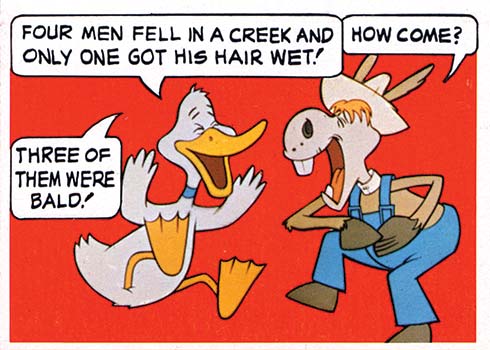 1971 Topps Bobby Sherman "Getting Together"
Fifty-five vividly colored photo cards came with three types of backs—puzzle pieces, "Ask Bobby Sherman" Q&A's and Fan Club information. The cards, as well as a sticker-based test wrapper, can be found with some diligence. As card #44 attests, the set was "Pure Bobby!"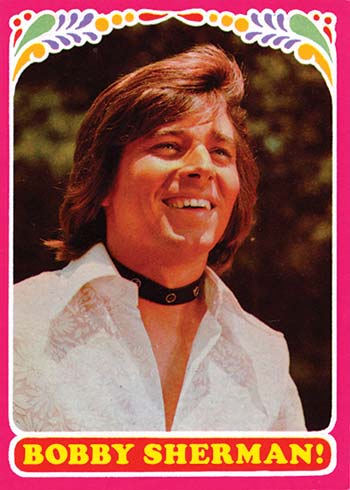 1978 Topps Battlestar Galactica Series 2
Generally considered to be an unpublished edition, all 132 blank back color cards have been seen. Samples are extremely rare in this, or any other, galaxy.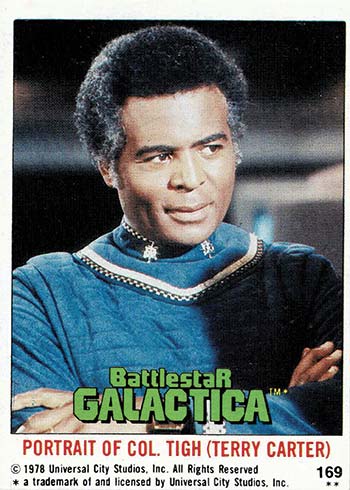 Some Other Topps Test Sets to Be on the Lookout for:
1960 Stupid Scratch-Offs
1965 Dave Clark 5
1966 Fold-A-Roos
1966 Superman in the Jungle
1967 Angry Stickers
1967 Black-bordered Planet of the Apes
1967 Captain Nice
1967 Krazy Little Comics
1967? Nutty Tickets
1967 Phoney Records
1968 Crazy T V
1968 Julia
1969 Mod Stickers
1969 Real Hip Stickers
1969 Room 222
1970? Flying Things
1971 Bobby Sherman Plaks
1971 Brady Bunch
1973 Blue-bordered Kung Fu
1973 Emergency!/Adam 12
1973 The Rookies
1973 The Waltons
1974 Six Million Dollar Man
1975 Fancy Pants
1975 Funny Ad Foldees
1975 Shock Theater
1976 Bay City Rollers
1977 Funny Puzzle
1982 E.T. Series 2 (unpublished)