This Day in History: Tom Glavine Earns His 300th Win – Beckett Pricing Insider
On August 5th, 2007, Tom Glavine, then pitching for the Mets, defeated the Chicago Cubs 8-3. In the process, he notched his 300th career win. The then future Hall of Famer would add five more wins to his career total before his final Major League appearance a year later.
Looking to add some cool Glavine cardboard to your collection? Here are four cards to get you headed in the right direction.
The Minor League Card- 1986 Greenville Braves ProCards Tom Glavine #9
Produced by Procards, this is Tom Glavine's first trading card. Not terribly difficult to find, raw copies can be found on the secondary market in the $40-$80 range, while professionally graded Gem Mint copies will set collectors back between $150-$300.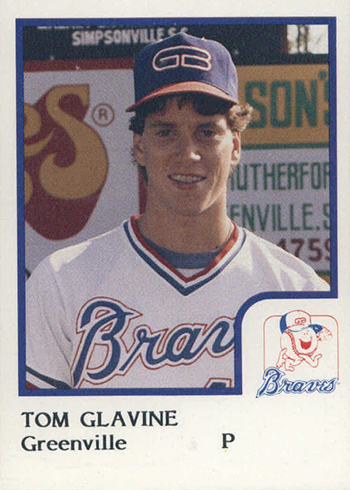 The Rookie Card – 1988 Topps Tom Glavine #779
While Glavine had Rookie Cards in 1988 Donruss, Fleer and Score products, it's the classic Topps Rookie Card featuring the close-up portrait of the babyfaced Glavine that's the one to get. Raw copies of this – and all of Glavine's RCs – can be found in quantity for less $3.
Though not a "true" Rookie Card, the Tiffany versions of the 1988 Topps RC is extremely desirable. Expect to pay at least $300 for professionally graded Gem Mint copies.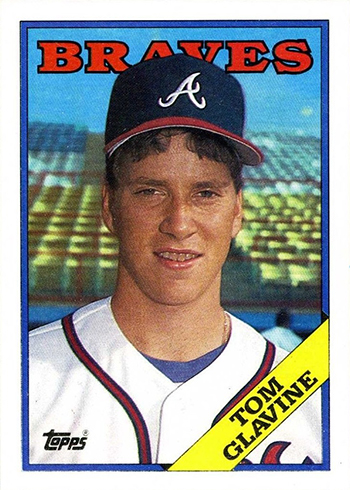 The Autograph Card – 1996 Leaf Signature Extended Autographs Tom Glavine
Glavine currently has 1,285 certified autograph cards cataloged in the Beckett Online Price Guide. His key early signature can be found in the 1996 Leaf Signature Extended Autographs set. While most players in the 218-card set signed 5,000 copies of their card, Glavine is one a handful of short prints, signing only 1,250. The card can be found in the $25-$60 range.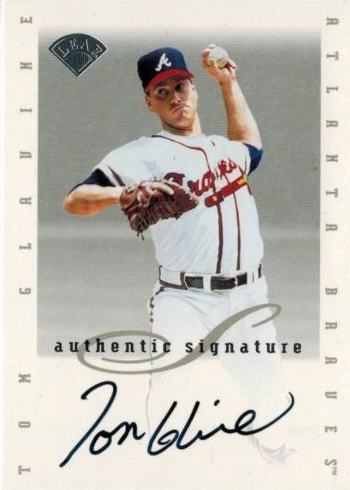 The Memorabilia Card – 2005 Absolute Memorabilia Tools of the Trade Swatch Single Jumbo Tom Glavine #189
To this day, the memorabilia cards released in 2005 Absolute Memorabilia are some of the best and most memorable game-used cards every produced. While there are many – probably too many – parallels of the 2005 Absolute Tools of the Trade memorabilia set to choose from, this basic, oversized Glavine jersey card is more than sufficient. Limited to 250 serial-numbered copies, the card is affordable in the $5-$12 range.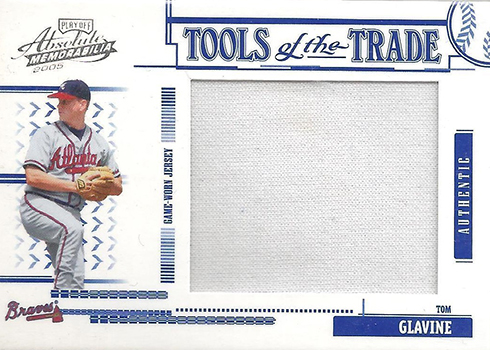 This edition of the Beckett Pricing Insider is sponsored by MN Nice Cards.