This $200 Ty Cobb card could be yours … if you submit your SuperCollector info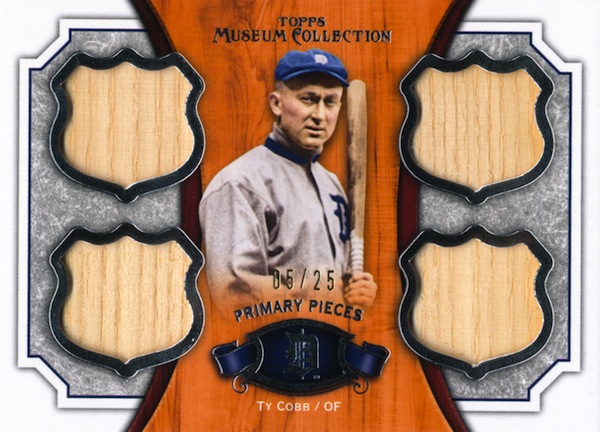 Update: Deadline is extended … we want your entries!
By Chris Olds | Beckett Baseball Editor
If there's one thing I've come to  appreciate more and more over the last few years at Beckett Media, it's the tales of collectors — specifically, those of SuperCollectors who clearly are so focused on their niche that only one word applies.
Insanity.
And it's a good thing. Imagine my thoughts today as I dipped into the SuperCollector mailbag and saw that we didn't really have too many new and amazing entries piled up from the last few weeks.
I did the only sane thing I should do … I went and found this 2012 Topps Museum Collection Primary Pieces Ty Cobb card — one of just 25 made — and am randomly giving it away to one SuperCollector who submits all the necessary info between now and Feb. 1.
The card is an impressive one — the last selling for $210 on eBay — and we'll make sure it's in someone's hands … as long as they submit their info about their collection.
How can it be yours? Read the instructions on submitting your SuperCollector info (any sport, any player, any niche)  … after the jump.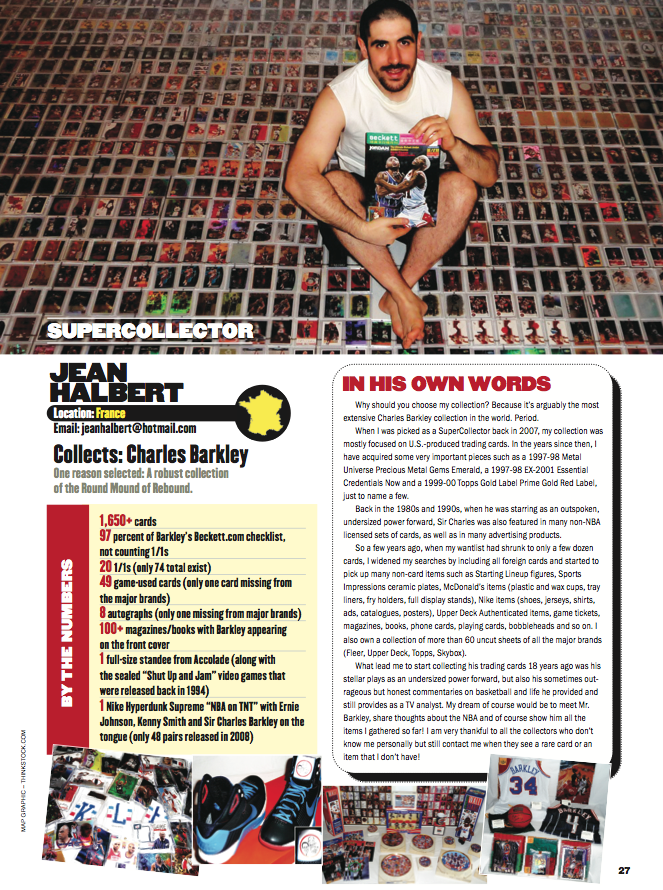 How can you be a SuperCollector? Your instructions …  read them carefully!
You don't have to have the most-expensive collection on the block but it needs to be unique — downright crazy — in some way that it stands out.
Send in an email to Beckett editor Chris Olds at colds@beckett.com the following information:
1. Name, age, your email address, your location (city, state) and who/what you collect.
2. Statistics about your collection (total cards, number of 1/1s, number of autographs, number of game-used cards or items, etc., as seen on the examples seen here).
3. Tell us why you should be selected. Sell us on what makes your collection the best — and how/why your collection started. Tell us what makes your collection special and unique.
4. Send us LINKS to images that we can examine or use with your item — including one showing you with your collection. (Bad images won't help your case … and 900-MB attachments won't either!) Warning: Any emails over 10 MB will NOT arrive and will not be seen.
5. Be complete — and be patient. We WILL be in touch if you are selected or we need more information. If you sent info in the past, it's likely outdated by now — so update it and send it again.
6. Act fast … we want your info.

Check out the SuperCollectors below if you need to see more … we're awaiting your email.
Chris Olds is the editor of Beckett Sports Card Monthly magazine. Have a comment, question or idea? Send an email to him at colds@beckett.com. Follow him on Twitter by clicking here.