These are printing mistakes, NOT 2016 Topps Heritage variations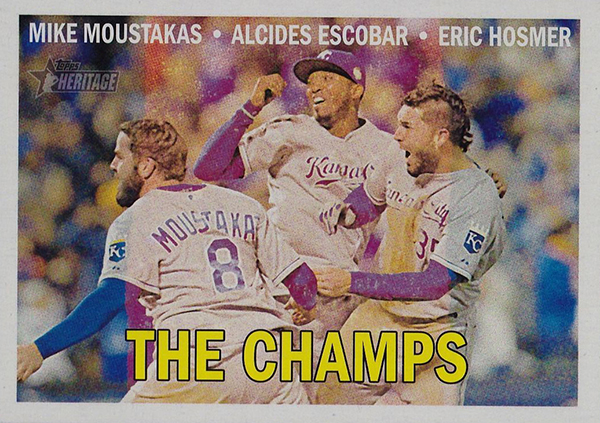 By Ryan Cracknell | Hobby Editor
With a list of more than 75 variations, it's easy to call everything into question in 2016 Topps Heritage Baseball. And while that dot in Mike Zunino's facsimile signature might be the difference between a tough sell at $0.50 and an easy $50, not every variation is intentional.
Some are just printing mistakes.
As in, they're botched and you probably won't want to pay more than a buck or two for some novelty value.
Whenever you print a lot of something, weirdness is going to ensue. Take this Ned Yost, for instance.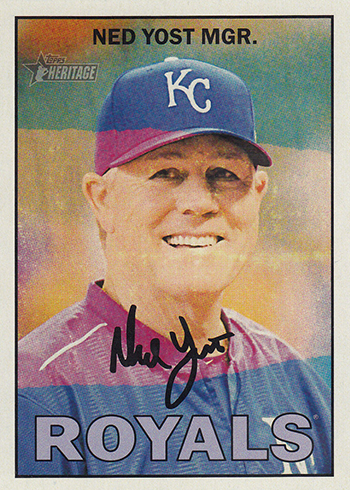 While it's not the only one to surface like this, there is no official "Spilled Coffee" parallel.
And then there's this miscut card.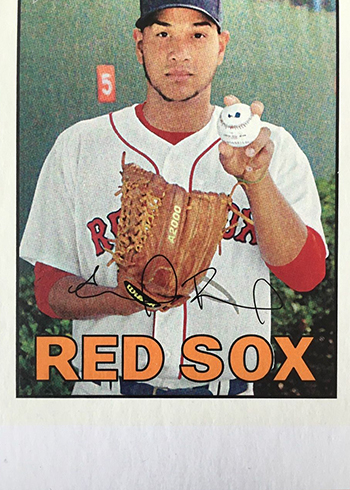 Even if vintage cards are notorious for being off-center, they're not generally this off-center to the point where it should be considered something intentional.
And if you find an oil blotch on the back of your card? It's just an oil blotch, not a parallel.
What makes it tough is that there are so many variations and parallels where it's easy to think that these might be done on purpose. Gum Stain Damage is an official parallel with the brand now. And that wasn't announced until people started uncovering them last year. Ink Blotch and Mis-Cut Damage parallels might not be a stretch for some.
Except they're not parallels.
They are printing errors and nothing more.  If it's worth it to you or you're working on a set, you might want to consider writing a letter to Topps and sending them in for replacements. They're not much different than if you've opened a pack of cards and found the foil name missing from the front or crimping along the bottom from where the pack was sealed. Mistakes happen and, to most, these are damaged goods.
And yet some of the mistake cards are fetching fairly hefty bids far beyond what you might expect.
By all means, if you like these quirky printing errors, snatch them up at whatever price you're comfortable paying. That said, if you are buying them thinking they're intentional "errors" in the variation sense, don't. They're not and your master set will survive without them.
Comments? Questions? Contact Ryan Cracknell on Twitter @tradercracks.