The Story of 5 2017 Topps Definitive Baseball Patch Swatches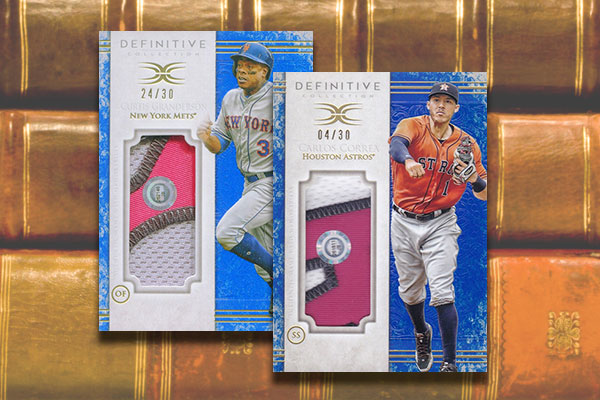 2017 Topps Definitive Baseball has some of the biggest and juiciest memorabilia cards of the year. Given the product's price tag, that shouldn't be a surprise. Many of the set's relics come with a story that's not hard to find, either.
That's because the regular Jumbo Patch inserts come with MLB Authentication. This means that collectors can look up exactly which game the swatch came from. Simply go to the MLB Authentication website and type in the serial number that's on the hologram sitting on the swatch.
Within a couple more clicks, you can see exactly what happened and build the story of the card.
Let's dive into five such stories, some of which may be a little more exciting than others.
Curtis Granderson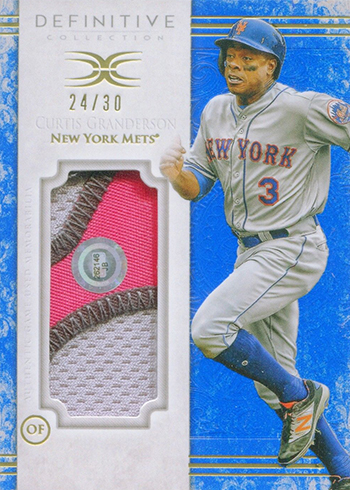 Date: May 8, 2016
Against: San Diego Padres
Score: 4-3 Mets
What Curtis Did: 1-4, 1 BB at the plate, outfield assist to help get Andrew Cashner out at home in the field.
Felix Hernandez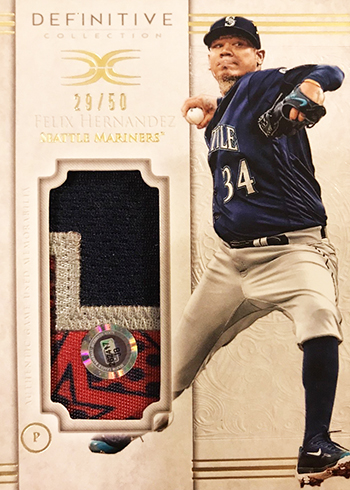 Date: July 4, 2016
Against: Houston Astros
Score: 2-1 HOU
What Felix Did: didn't pitch
Josh Donaldson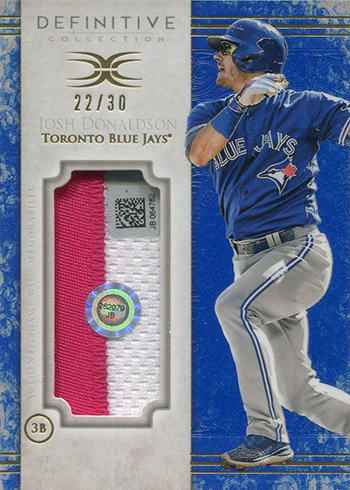 Date: May 8, 2016
Against: Los Angeles Dodgers
Score: 4-2 for LAD
What Josh Did: went 0-4 at the plate
Justin Verlander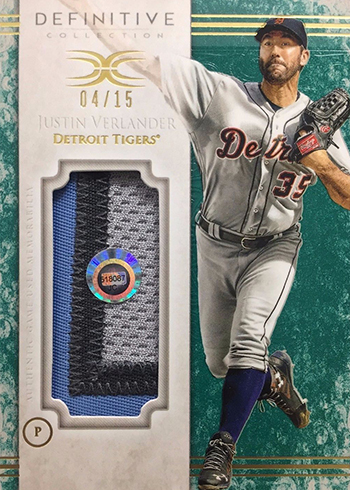 Date: June 19, 2016
Against: Kansas City Royals
Score: 2-1 for KC
What Justin Did: didn't pitch
And in case you're curious whether swatches for the same player come from the same jersey, Carlos Correa matches up (at least with the couple of cards we checked).
Both of the swatches below come from a jersey that had an original MLB hologram marked JB764303. This is noted with the online look-up.
Carlos Correa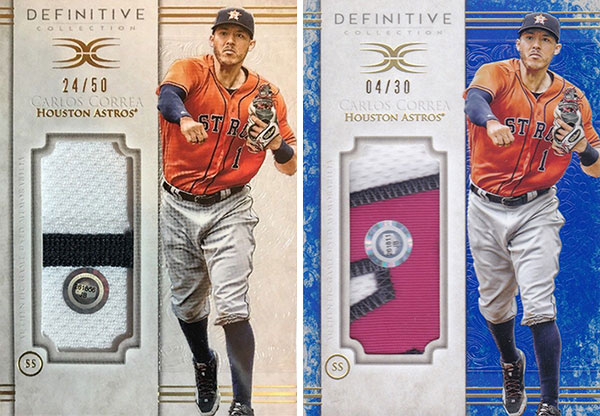 Date: May 8, 2016
Against: Seattle Mariners
Score: 5-1 HOU
What Carlos Did: went 1-3 with 1 RBI, 1 BB and 1 SB
Baseball is a sport where you don't always do something notable in every game. This is particularly true with starting pitchers who only take the mound every few games.
But there's a common theme in many of the jerseys from this set. They come from special games honoring things like Mother's Day, Father's Day and Independence Game.
So even those that may not have seen any on-field action, they still have a tale to tell.
Are you a fan of memorabilia cards with MLB Authentication? Do you go out of your way to collect them versus relics without them? Let us know in the comments below or on Twitter by tagging @beckettmedia.
Comments? Questions? Contact Ryan Cracknell on Twitter @tradercracks.