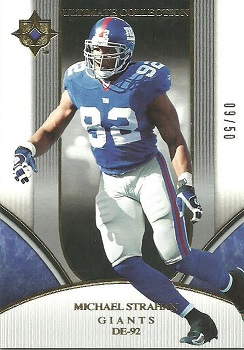 By Susan Lulgjuraj | Beckett Football Editor
The 2014 Pro Football Hall of Fame class was announced on Saturday.
The newest class includes a punter, Super Bowl champs and a talk show host.
Here's a look at the 2014 HOF class on cards:
Michael Strahan, DE
Strahan spent his entire 15-year career playing for the New York Giants. Strahan has 141.5 career sacks, 854 career tackles and three career touchdowns. Strahan owns the record for most sacks in a single season with 22.5, which he did in 2001. He sits fifth all time in career sacks since the stat has been recorded.
Card stats
Total cards: 1,318
Rookie Cards: 10
Autographs: 52
Memorabilia: 284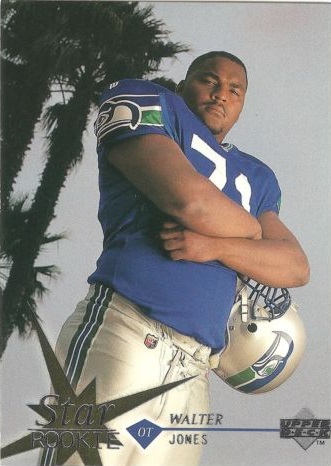 Walter Jones, OT
Jones made the Pro Bowl nine times with the Seattle Seahawks, which retired his His No. 71. Jones gave up just 23 quarterback sacks in his career.
Card stats
Total cards: 197
Rookie Cards: 20
Autographs: 11
Memorabilia: 9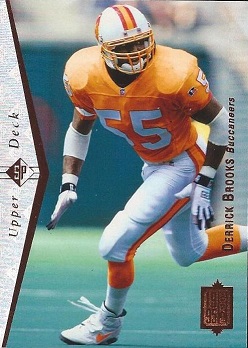 Derrick Brooks, LB
Brooks played his entire career with the Tampa Bay Buccaneers. He made the Pro Bowl 11 times and won Super Bowl XXXVII. He had 1,715 career tackles in 224 games. He had 25 interceptions and seven touchdowns.
Card stats
Total cards: 767
Rookie Cards: 15
Autographs: 48
Memorabilia: 84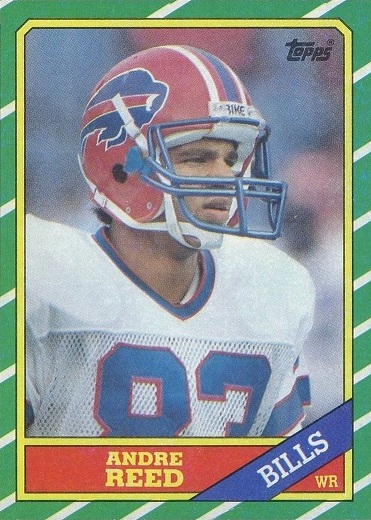 Andre Reed, WR
One of the all-time best Buffalo Bills wide receivers was named to the Pro Football HOF. Reed had 13,198 career yards (13th all-time) with 87 touchdowns (12th).
Card stats
Total cards: 1,193
Rookie Cards: 1
Autographs: 99
Memorabilia: 93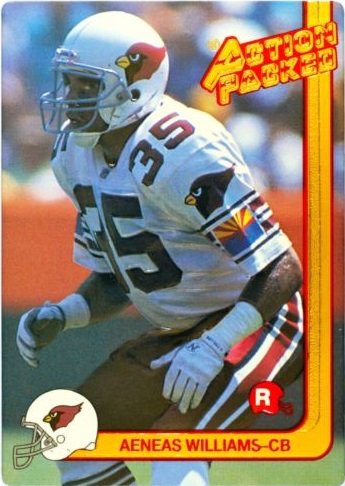 Aeneas Williams, CB/S
The eight-time Pro Bowler played for the Arizona Cardinals and St. Louis Rams during his 14-year career. He had 55 interceptions in 795 career games, which is 20th all-time.
Card stats
Total cards: 445
Rookie Cards: 7
Autographs: 3
Memorabilia: 10
Ray Guy, P (senior)
Guy was the first pure punter to get picked in the first round of the NFL Draft when the Oakland Raiders drafted him with the 23rd overall pick in 1973. He made the Pro Bowl seven times and won the Super Bowl three times.
Card stats
Total cards: 82
Rookie Cards: 1
Autographs: 16
Memorabilia: 0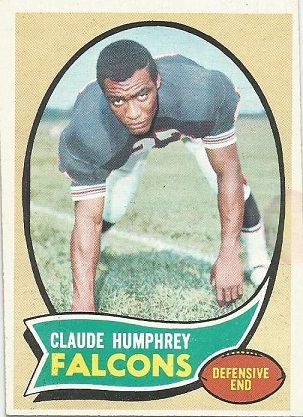 Claude Humphrey, DE (senior)
He played for the Atlanta Falcons and Philadelphia Eagles, becoming one of the best pass rushers in his day. He won the 1968 Defensive Rookie of the Year and was selected to the Pro Bowl six times.
Card stats
Total cards: 33
Rookie Cards: 1
Autographs: 0
Memorabilia: 0
Susan Lulgjuraj is an editor at Beckett Media. You can email her here with questions, comments or ideas. Follow her on Twitter here. Follow Beckett Media on Facebook and Twitter.