The year is 1969, and things are getting interesting in the world. The US and USSR, along with 100 other countries sign the NPT (nuclear nonproliferation treaty). Muammar al-Qaddafi comes into power by deposing Libya's King Idris, and here at home Richard Nixon is sworn in as our 37th President. The sports world is about to get interesting too. The Jets and Mets both win titles while the Celtics and Habs further their dominance. All this leads into the league's drafts, and that's where things really pick up. Let's find out why with The Ones: 1969 edition.
MLB – Jeff Burroughs – Washington Nationals
Jeff Burroughs may not be a household name, but he played 16 seasons in the bigs, was a two-time All-Star, and won the MVP in 1974. Looking back over this series, that's more than what can be said for the other first overall picks in the MLB draft thus far. Burroughs was a career .261 hitter with 240 home runs and 882 RBI. During his MVP campaign, Burroughs batted .301 with 118 RBI.
Now, the sad part here is that Jeff doesn't have a ton of cards to collect. In fact, if you're not a die-hard Rangers fan you may not even be looking for his cards. With just 177 total cards in the Beckett database, this former first overall selection doesn't really stand out in the hobby. Likewise, Burroughs has just two rookies available, 16 certified autographs, and no memorabilia cards. So, die-hard Rangers fan it is then.
Shop Jeff Burroughs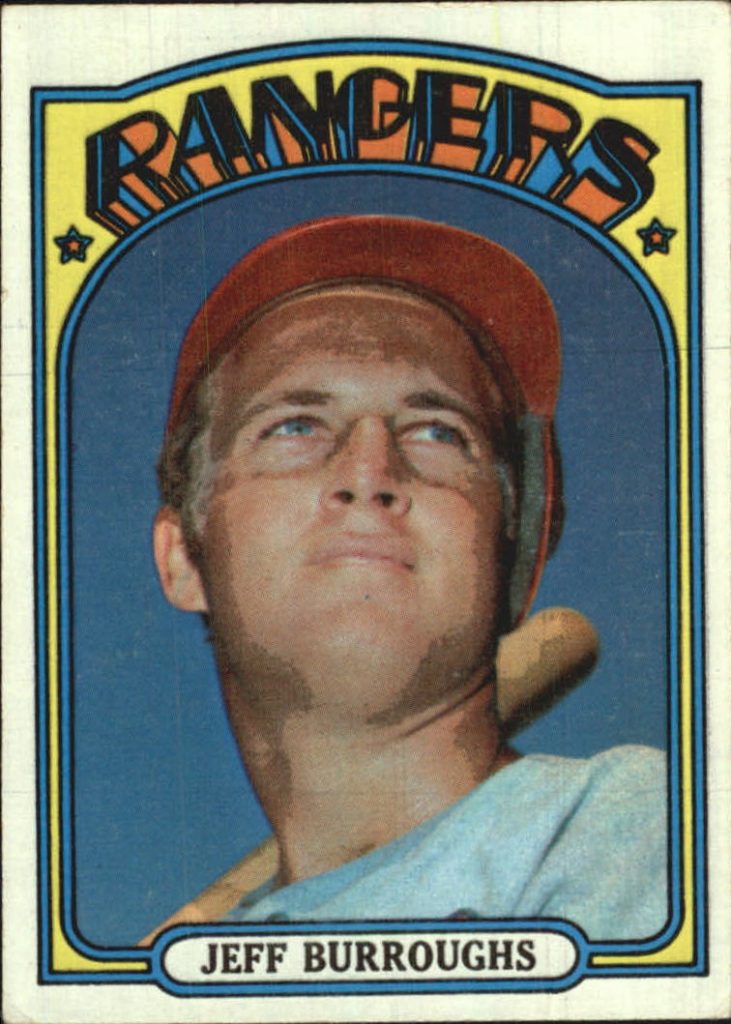 NBA – Kareem Abdul-Jabbar – Milwaukee Bucks
Last week I said that the Rockets got it right when they drafted Elvin Hayes first overall in the 1968 NBA Draft. Well, if the Rockets got it right, then the Bucks did so to the millionth degree when they selected Lew Alcindor (Kareem Abdul-Jabbar) first overall in 1969. Not that his career needs explaining, but the Hall of Famer accomplished everything he wanted. Among the accolades and awards, the 19 All-Star selections and six MVPs really stand out. Not to mention he's still the NBA All-Time leading scorer, but Lebron is lurking.
As one would assume, there are plenty of options for collectors when it comes to Kareem. Currently, he has 3,536 listed in our database, but that number seems to grow with each new basketball set that is released. Kareem's total book value, $186,444, is as impressive as his career averages. That is 24 points, 11 rebounds, and 3 assists a night.
Shop Kareem Abdul-Jabbar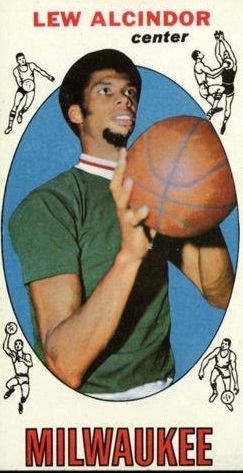 NFL – O.J. Simpson – Buffalo Bills
With the first overall selection in the 1969 NFL Draft, the Buffalo Bills select, O.J. Simpson, Running Back, USC. We all know what happens with O.J., allegedly, in the future. However, here, in 1969, The Juice is a fresh-faced All-American poised to unleash his abilities on the NFL. During his Hall of Fame career, O.J. was a six-time Pro Bowl selection, five-time All-Pro, two-time Player of the Year, an MVP. Impressive indeed.
However, despite all that, in the hobby, well, in life really, O.J. is persona non grata. With that said, Simpson's lone rookie has always been a popular buy. Collectors seem to be willing to overlook his shortcomings for this one particular card. The other 309 cards Simpson has in the Beckett database aren't really paid attention to.
Shop O.J. Simpson
NHL – Rejean Houle – Montreal Canadiens
If you aren't familiar with NHL history, you may not know that the Canadiens are pretty much the equivalent of the New York Yankees. The franchise has won 24 Stanely Cups in their history, but the last one came in 1993. However, here in 1969, they are in the midst of dominating the league. In fact, they won 10 Stanely Cups from 1960 through 1979, and that is Rejean Houle's claim to fame as he was a part of five of those teams.
In fact, despite three seasons in the WHA, Houle spent his whole career with the Habs. However, outside of those five Stanley Cups, Rejean's career numbers don't really stand out. Still, Montreal fans are fierce collectors so he's a must-have for them. Houle has 76 certified autographs and 43 memorabilia cards which are numbers I don't think you would find had he not played in Montreal. Go Habs Go.
Shop Rejean Houle