The year is 1968, and the world is in turmoil. The Vietnamese launched the Tet Offensive, a real turning point in the war. The United States massacred 347 civilians at My Lai, and Russia invades Czechoslovakia. Things are no better closer to home as Dr. Martin Luther King Jr and Bobby Kennedy are assassinated. On a much lighter note, the Packers win back-to-back Super Bowls, the Tigers are World Series Champions and the Celtics reign over the NBA. How did things shape up in the drafts that year? Let's find out in The Ones: 1968 edition.
MLB – Tim Foli – New York Mets
It might be fair to say the Mets may have missed on Tim Foli in the 1968 MLB Draft. However, since we're being fair, at least Foli made it the bigs, unlike their 1966 first overall pick. While Foli enjoyed a 16-year career, he played just 218 games with the team that drafted him, spread out over 4 seasons. Otherwise, he was a career journeyman who spent time with the Expos, Pirates, Angels, Giants, and Yankees.
Foli did win a world series in 1979 with Pirates, but other than that nothing stands out. A quick look at the Beckett database and you can see that played out in the hobby. The career .251 hitter has just 92 total cards available and a total book value of $88.
Shop Tim Foli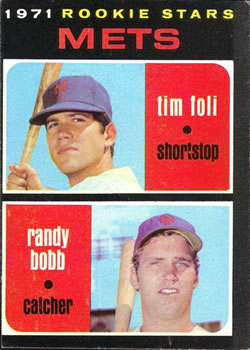 NBA – Elvin Hayes – San Deigo Rockets
For the first time in this series, I feel like I can say a team got it right. With the first overall pick in the 1968 NBA Draft, the San Deigo Rockets selected the 6'9″ Power Forward from Houston, Elvin Hayes. Though most of his career was spent with the Bullets, Hayes would begin and end his career with the Rockets. His Hall of Fame career is highlighted by his 12 All-Star selections, a scoring championship, six All-NBA teams, and an NBA title in 1978.
Hayes has also been prolific in the hobby as well. He has a total of 1,213 cards in the Beckett database with an average book value of $8.30 each. Though Elvin has 800 certified autos available, he has just one rookie and it can be found in 1969-70 Topps.
Shop Elvin Hayes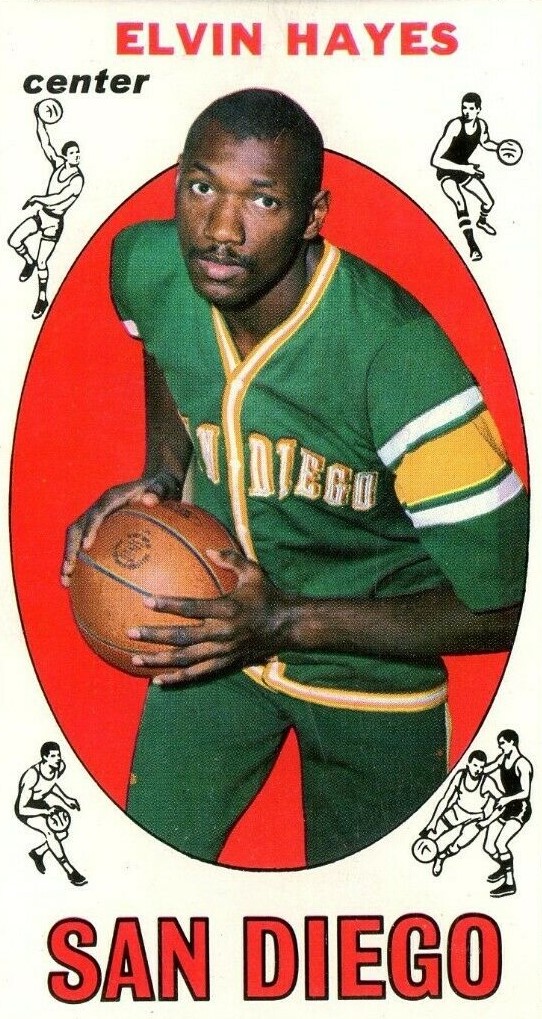 NFL – Ron Yary – Minnesota Vikings
With the first overall selection in the 1968 NFL Draft, the Minnesota Vikings select, Ron Yary, Tackle, USC. Ron Yary was as advertised when he was selected first overall by the Vikings. The 6'5″, 255-pound lineman was a force to be reckoned with in the NFL. 14 seasons, seven Pro Bowls, six All-Pro selection all adds up to the Pro Football Hall of Fame.
Sadly, much like other linemen, Yary doesn't have many cards for collectors to enjoy. However, many of his 240 total cards are worthwhile. Of those, 159 of them are certified autographs. When you consider that his average book value is just a little over $5, you realize that's not a bad price for a Hall of Fame autograph.
Shop Ron Yary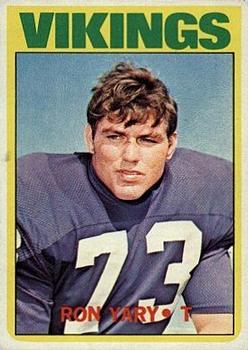 NHL – Michel Plasse – Montreal Canadiens
The Canadiens took a shot at the hometown goaltender with the first overall pick in 1968. Sadly, his career would never amount to anything for the Habs. Plasse played in just 32 games over two seasons before heading to Kansas City. Much like Foli above, he bounced around from team to team before calling it a career with Quebec.
Plasse played in 298 games during his 11-year career but had a win/loss record of 92-136. That's not going to get it done. Collectors won't find many cards of him either. Plasse only has 32 cards in the Beckett database and a total book value of $65. As I said before, that's not going to get it done.
Shop Michel Plasse