The National: Plans are starting to come together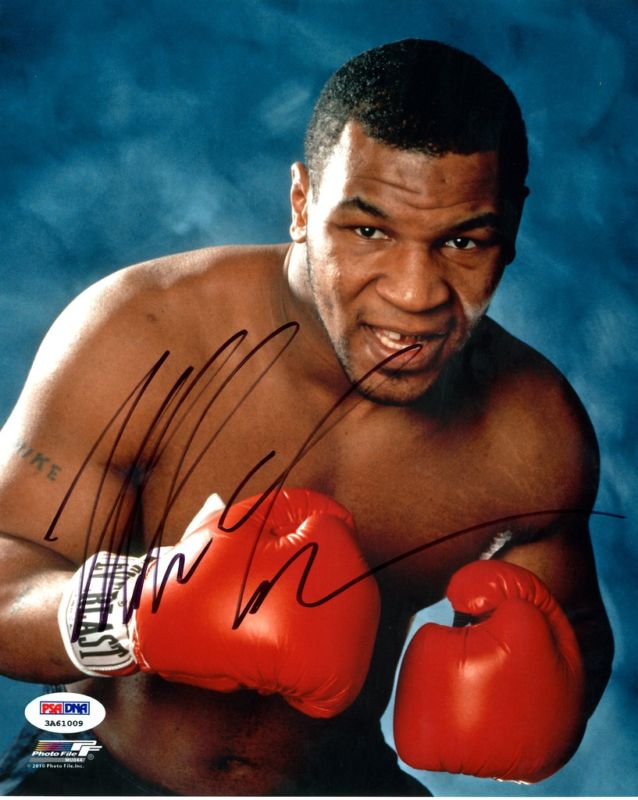 By Chris Olds | BSCM Editor
"I love it when a plan comes together."
With apologies to George Peppard — or is it Liam Neeson? — the famed A-Team line just seemed apropos for the nuggets of news coming in regarding plans for this year's National Sports Collectors Convention in Chicago, which runs from Aug. 3-7.
While The Show Issue of Beckett Sports Card Monthly is still in production, an A-List autograph guest was announced by TRISTAR on Tuesday — one that prompted an immediate re-write of the five autographs to get rundown of guests at the show.
The new signer? Mike Tyson.
His autographs will start at $119 — Hangover not included.
In other news for the show …
— TRISTAR will be promoting its forthcoming Obak football card set, its baseball release and the latest TNA Wrestling set that arrives the day of the show. The company will have several TNA wrestlers signing autographs as part of its wrapper redemption program.
— Topps will have a five-card set of 1961 Heritage-styled cards for the VIP bags — we'll save the specifics for later — along with a rookie card wrapper redemption.
— Panini America will have wrapper redemptions and possibly an autograph guest for the show.
— Upper Deck will have wrapper redemptions while showcasing a new wave of bug cards from its Goodwin Champions set, its Evolution video cards and more.
— Press Pass will have a VIP set, as previously announced, as well as Pack Wars and wrapper redemptions for its NASCAR products.
We'll have more on the show as it's announced and look for all this and more in the next issue of Beckett Sports Card Monthly.
Chris Olds is the editor of Beckett Baseball. Have a comment, question or idea? Send an e-mail to him at colds@beckett.com. Follow him on Twitter by clicking here.