The late 1980s: The gift that keeps on giving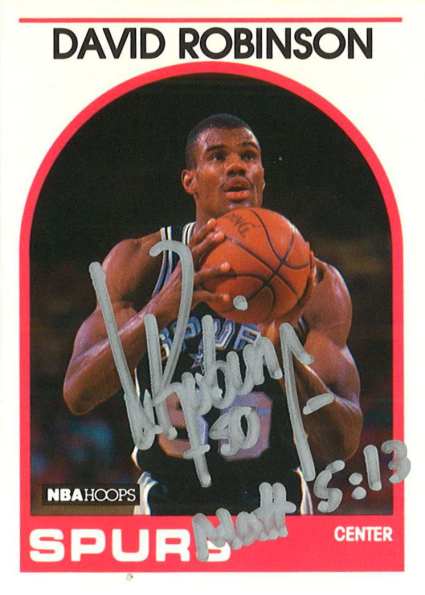 By Chris Olds | Beckett Basketball Editor | Commentary
If you weren't around collecting in the late 1980s, then you missed out on a whirlwind of epic proportions that shaped much of the cardboard world we know today.
But thanks to overproduction, you can relive it all over again in a few ways — but now it's even better.
One example of that can be found — enhanced — in the re-launched NBA Hoops line of basketball cards that arrives next week from Panini America. It will have autographed buybacks of David Robinson's second card from his rookie year in tow, and that's a pretty impressive inclusion that might not resonate with some, but it will with many others.
You see, Hoops — and 1989 in particular — was a game-changer for the hobby.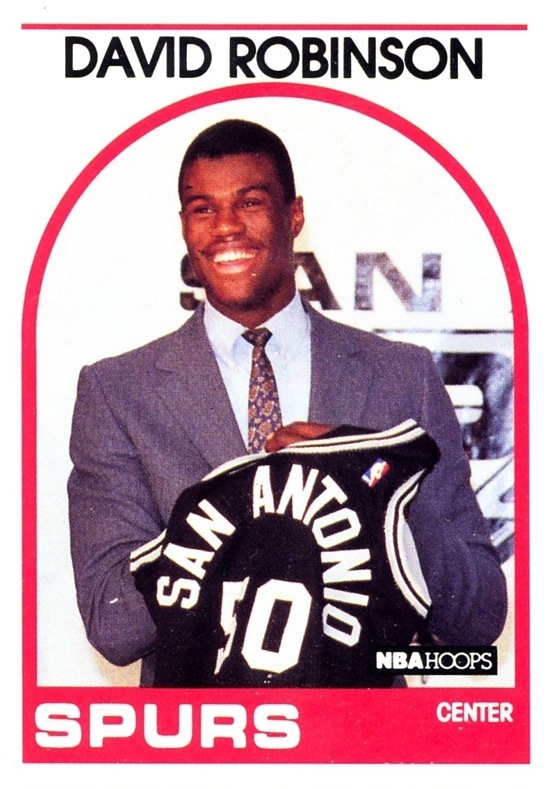 The late 1980s was a time of massive change for the hobby as more card companies — and more products — entered the fray as collectibles moved to the forefront of many minds — young and old alike — as we all aspired to be the cardboard-made moguls of our block. (Gordon Gecko would have been proud.)
In 1989, for example, there were three companies making football cards (Pro Set, Score and Topps) when there had only been one company — and largely just one set — for years before that. In 1989, Upper Deck arrived in baseball, and its influences could be seen for years to come. In 1989, NBA Hoops arrived on the hardwood, bringing photographs to card backs and a substantial checklist to basketball for the first time in a  long time — if not ever — and some cards that collectors had to chase (more on that in a bit). In December 1989 Beckett Football magazine was born and a few months later (albeit in 1990) Beckett Basketball and Beckett Hockey were, too. (And that's just the five-minute Cliff's Notes version.)
Countless collectors snapped up whatever cards they could — I being one of them — regardless of whether they followed the games or not. Cards were the thing to do and they were available everywhere one turned — grocery stores, gas stations, wholesale clubs and card shops (which were plentiful) to name a few. Many childhood cash-outs occurred as we all could find something for nothing as there were plenty of potential buyers, too. And do we need to do the math considering how so many shop owners could make livings selling packs for under $1?
Demand was high, and, looking back using today's perspective, so was supply.
But there's no denying the dynamics that were in play as cards such as The Admiral's Rookie Card (found in Series 1 packs of Hoops) single-handedly sold box after box — and plenty of singles — before his "in-action" card (seen signed above) arrived to additional cardboard acclaim in Series 2. While the Robinson RC can be found for $10 or less today, it commanded much more attention back then. And that in-action card? Way more significant than its perhaps-generous $2 pricetag today. (Oh, and the Detroit Pistons were a bit en vogue then, too, as they were O.S. — the Original Squirrels — as a short-printed champions card was a tough pull, too. Gimmicks today, my friends, are nothing new.)
All these years later, that plentiful supply of cardboard from the era allows us to revisit greats like Robinson without the wear and tear of collecting age. That gluttony allows you to enjoy them all today just like it was 1989 — you know, when you might have had a few fewer pounds on you and a few more bucks (to name a few things). You can find unopened packs of NBA Hoops and much of the product from the era — all minty fresh — for often less than it cost back then.
It's that greed of that time, that overproduction that really wasn't as there were plenty of potential suitors for every pack that left the factory, that allows a company like Panini America to go out and land plenty of copies of a key card such as this Robinson to get a distinctly modern cardboard touch added.
You know … the swipe of a pen for an autograph.
If you collected through the late 1980s and into the 1990s, you, too, should remember the rewards of the time. Many times, products were gifts that just kept on giving as one player emerged … then another … and another.
In this case, thanks to Panini America, 1989-90 Hoops is something that can give again — and it will start giving back straight from the packs of a brand-spanking-new 2011-12 product.
Then again, if you don't find the Robinson, maybe you'll find his 2012 equivalent … you know, that Lin guy.
Chris Olds is the editor of Beckett Basketball magazine. Have a comment, question or idea? Send an email to him at colds@beckett.com. Follow him on Twitter by clicking here.