The Last Dance Collection: Steve Kerr
Part 7 – Steve Kerr
I'm not sure I have ever heard of anyone adding to their Steve Kerr personal collection. In fact, I don't think Steve Kerr is really going to move a lot of needles in the hobby. However, you can't put together a '97-98 Bulls collection without him.
With all due respect to the five-time NBA Champion, someone call Booker T, Steve Kerr was just a guy who rotated in off the bench when Ron Harper was winded or there were some cleanup minutes to be had. Well, at least to the casual Bulls historian. A closer look at all the little things Kerr was able to do and you will see why he was such a good fit in The Windy City.
He had great ball-handling skills, was fantastic in transition, and he could finish at the basket. Oh, and he was absolutely lethal from beyond the arch. He shot just over 45% on his career from three which is still the NBA record.
On a team that was dominated by Jordan and Pippen, Steve Kerr filled his role nicely. Come in, scrap, sit down. Kerr may not have been a household name in that era but fans in Chicago remember him well.
Let's take a look at a few Steve Kerr cards to add to your Last Dance collection:
This card is readily available so you shouldn't have an issue finding it. With that being said putting together a whole '89-90 Hoops set could be a fun project as well. The nostalgia alone would be worth it to me. Kerr looks eager here on his only rookie card. Who knew at that time he would go on to win championships as a player and a coach. That Cavs logo is great as well. Again, this card isn't going to cost you an arm and a leg, so its shoo-in here.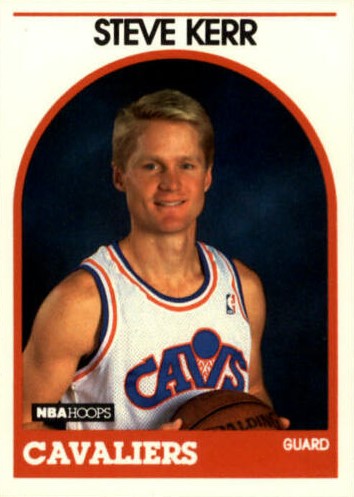 This set has been mentioned on this list before, and for good reason, collectors love it. There are six Chicago Bulls that have autographs in the set which would be a great way to add Jud Buechler and Randy Brown to a Last Dance collection. All six of those Bulls also appear in the Century Marks parallel /100, which carries a premium. This Kerr autograph has to be in a '97-98  Bulls collection.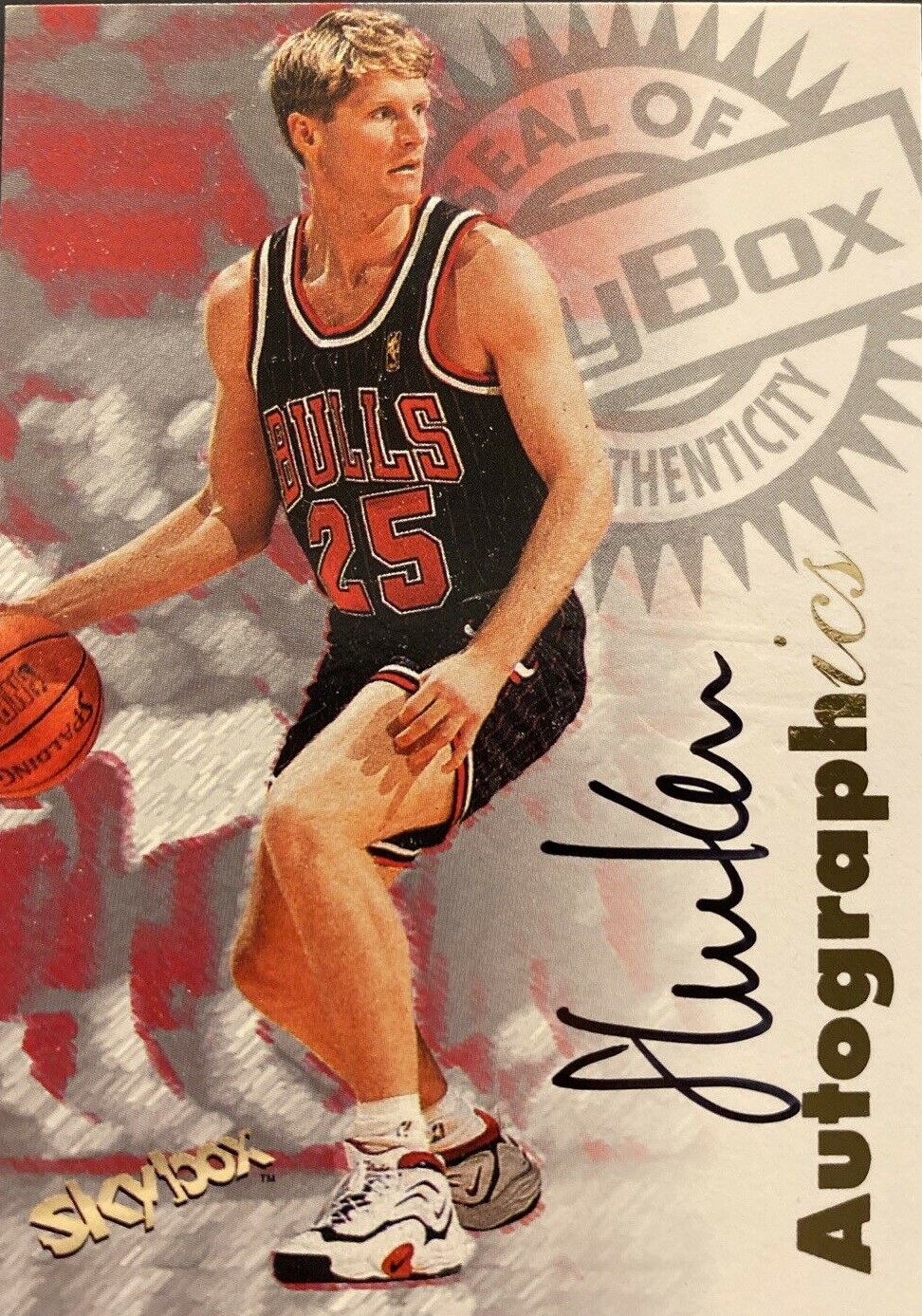 Opulence is a newer brand from Panini but that doesn't mean you won't find a little vintage love in it. The Golden Vintage autographs set is full of basketball memories with a little bit of every era of the NBA mixed in. Although its a premium brand, picking up singles on the secondary market won't set you back if you're looking for guys like Kerr.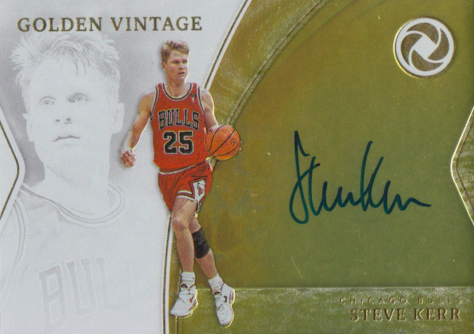 Need more Steve Kerr in your life? Check out the Beckett Marketplace.