The King and S.I. — New Jersey collector pursues lifelong autograph project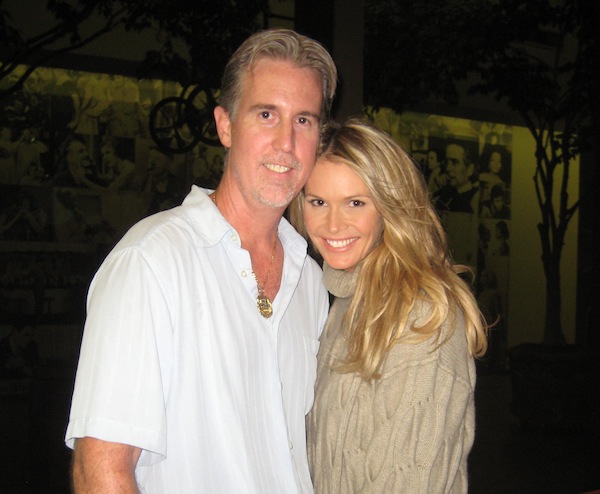 "The S.I. King" Scott Smith has a collecting mission — to get the autograph of every person who has appeared on the cover of Sports Illustrated. That, of course, includes Swimsuit Issue models Elle Macpherson — and he's amassed more than 94 percent of cover subjects in the near 60-year history of the weekly magazine.
—
By Chris Olds | Beckett Sports Card Monthly Editor
Imagine a collecting challenge that spans decades into the past and has at least one new autograph addition arriving every single week.
That's the life of Scott Smith, and it's been that way for years now.
His quest? To get every issue of Sports Illustrated — the weekly magazine that has been around since 1954 — autographed by its cover subject. That's nearly 60 years' worth of magazines as S.I. will celebrate its diamond anniversary this August, and it's a project that started for "The S.I. King" way back in 1982.
"My grandmother gave me a subscription to S.I. in 1973, and I collected and saved every issue and stacked them up in my closet," said the 49-year-old former investment banker from New Jersey. "Like any kid who saves anything, I saved every issue. Wayne Gretzky's Sportsman of the Year was the first signed S.I. I got when he passed through town playing against the Devils. Went to Oilers team hotel in New Jersey."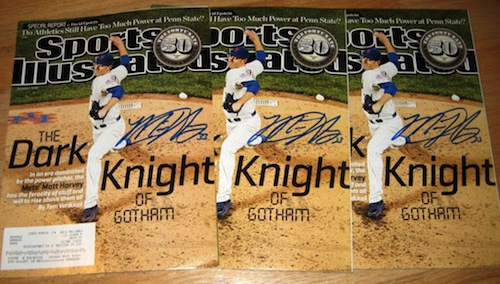 At one recent event this month, Smith met Mets pitcher Matt Harvey, who signed three copies of his cover appearance. 
—
How does this collection stack up? How much of a challenge is this one to take on and maintain? Well, the numbers speak for themselves. According to Smith, there are 3,224 issues of the magazine in existence right now. Of those, 153 do not show a person as older issues would show wildlife, scoreboards or other images unlike today's magazine. Cross those off.
"I have 2,913 of 3,071 individual issues signed — 94.8 percent of the entire history of the magazine," he said. "On those 2,913 issues, I have 4,413 signatures as many magazines have multiple athletes on the covers."
Each week is a new start with a new issue — and, of course, past hunting never truly stops. He's turned his passion for hunting autographs into a business as well as his lifelong hobby. His extras are sold at sikingcollection.com.
"Every week is different. Every season different," he said. "I'm out running two-to-four days a week at all hours of the day and night depending on when teams check in or leave for games as well as monitor TV schedules for live TV appearances on various shows in NYC. If I have the time, I'll do it, but family always comes first."
Look for much more from "The S.I. King" in the Autograph Issue of Beckett Sports Card Monthly arriving in January.
Chris Olds is the editor of Beckett Baseball and Beckett Sports Card Monthly magazines. Have a comment, question or idea? Send an email to him at colds@beckett.com. Follow him on Twitter by clicking here.