The Hunger Games offers digital cards to fans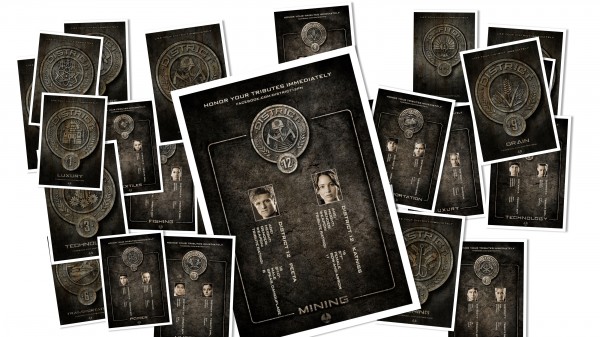 By Susan Lulgjuraj | Contributing Editor
The Hunger Games became a sensational literary hit last year. A dark tale about redemption, freedom and an unlikely hero.
The books were such a success that the story has been created into a movie, which will premiere in March.
And these days, any good movie has a trading card set to go along with a marketing blitz.
The Hunger Games free trading cards have been released, but only found in digital form. Fans can go to this link to download 26 cards.
The trilogy takes place in a dystopian society where a war has cordoned off pieces of civilization into districts. Each district has its own unique aspect such as agriculture or mining.
Every year, two tributes – a boy and a girl – are chosen from each district to represent their area in The Hunger Games. It's essentially a fight to the death where the last person standing is the only who comes out of the dome.
The free cards represent the tributes from the 12 districts in addition to a card about The Capital that has President Snow and Seneca Crane on it.
These cards are great for anyone who wants to get to the know the characters, however, they are very basic for regular card collectors.
Perhaps there will be a real trading card set down the line.
Susan Lulgjuraj is a contributing editor for Beckett Media. You can email Susan here. Follow her on Twitter here.