The game may have its flaws, but baseball cards help tell the stories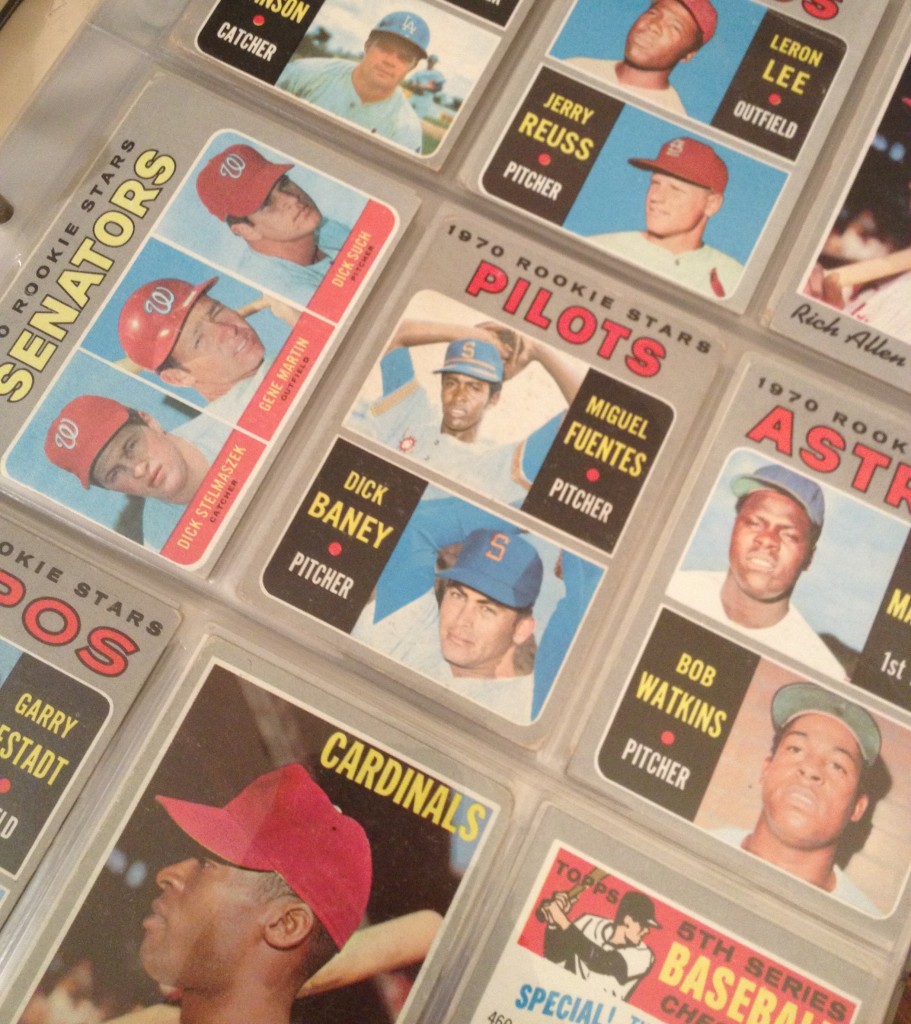 By Chris Olds | Beckett Baseball Editor | Commentary & Opinion
Years ago, I picked up the 1970 Topps Rookie Card of Miguel Fuentes and Dick Baney that you see here for pocket change — literally a quarter or so because of its rounded corners, small creases and other cardboard fraying that looks like it's been handled more than a few times by more than a few people.
And for years now it's been sitting in the page you see here nestled among a group of multi-player RCs from that set which perhaps better marks the end of the 1960s than the beginning of the 1970s with its white cardboard — a finale that stood for more than two decades before an encore. You see, in my younger years, I often found it more interesting to dig into the boxes of the past to spend my pocket change than rip into another pack of a brand I had already pored over plenty other times. That's how Fuentes and Baney came to reside between cards of Richie Allen, John Mayberry, Jerry Reuss and a Senators card (Wow, defunct team!) that included three players (Three times as good!) and one of the longest names (other than Yaz) I had seen on cardboard as a kid, "Stelmaszek."
The card here caught my eye because it was an RC of players from the Seattle Pilots, a one-year wonder in MLB that became the Milwaukee Brewers the following season when Bud Selig bought and relocated the franchise. On top of that, I knew that Fuentes held a somber place in baseball history as he was a somewhat promising pitcher whose September call-up and final pitches in the franchise's final game also were his last as he was murdered less than four months later.
But that's only half of the story of this Rookie Card.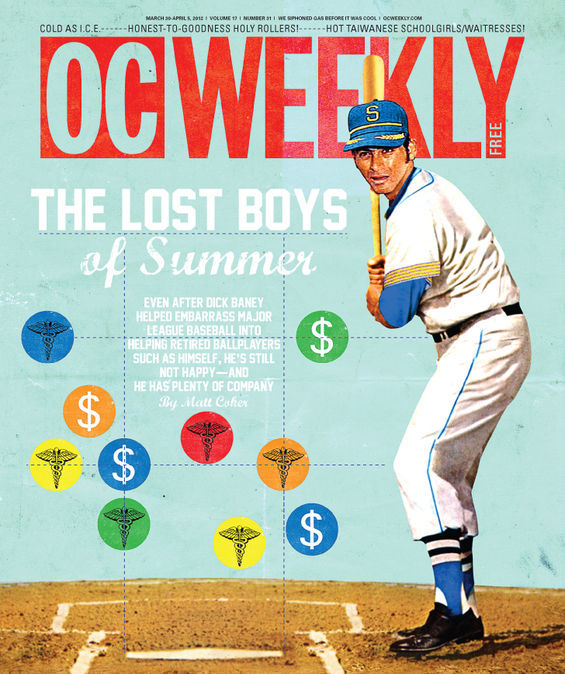 Baney pitched just nine games that season in Seattle and went on to appear in 33 more a few years later for the Cincinnati Reds before his career was over with a 4-1 record with a 4.28 ERA and 38 strikeouts. Underwhelming for a guy who was the ninth-overall pick of the 1966 January secondary draft, taken 11 spots before the Atlanta Braves took Tom Seaver — and that's a story of its own.
In recent years, though, Baney has been an advocate for past players' rights, helping fight Major League Baseball to help get those who played a total of fewer than four full big-league seasons from 1947 to 1979 a full pension. Players whose service time checks in at 3.99 years? They got nothing for decades until an adjustment to the Collective Bargaining Agreement was made in 2011 getting them some benefits, but nothing like what's guaranteed to the players of today.
As it works now and as it has since 1980, any player who is on a roster for 47 days — days — gets an annual pension of $10,000 a year in his golden years. Any player on a roster for a single day now? He gets health benefits.
Baney's story and that of many other players is examined in A Bitter Cup of Coffee: How MLB and The Players Association Threw 874 Retirees a Curve, a book by Douglas J. Gladstone. Published in 2010, it helped get the 2011 change, but the fight remains to get something for many of those guys appearing on our baseball cards before there were massive contracts before it's too late.
"I feel [the settlement] was a way to say, 'You guys are a bunch of nobodies. You never made it big,'" Baney told OC Weekly for a cover story in March 2012. "But who was giving up all these home runs to Harmon Killebrew and Willie Mays? I was part of it."
So much could be said, so much could be done. Meanwhile, these days we're watching the A-Rod drama unfold while his millions in the bank earn more on interest than most of us will ever see. Meanwhile, I never knew a thing about Baney's story until I stopped to look at a card and decided to Google the name that I didn't know.
The game may have its flaws, but its cards? Well, some seem to have a little more value to me — some more than ever.
Chris Olds is the editor of Beckett Baseball and Beckett Sports Card Monthly magazines. Have a comment, question or idea? Send an email to him at colds@beckett.com. Follow him on Twitter by clicking here.