The Fleer Jericho mystery: A bad cut? A prank?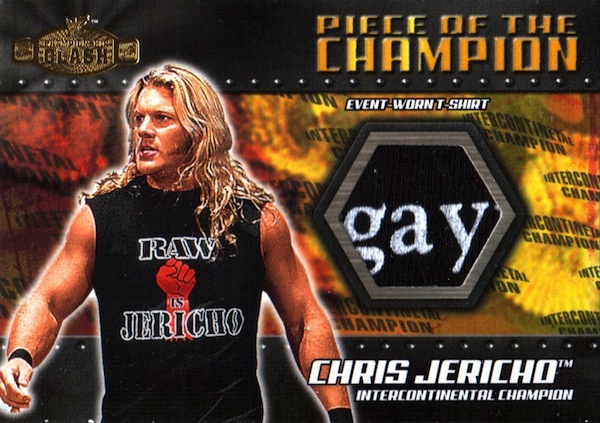 By Chris Olds | Beckett Sports Card Monthly Editor | Commentary
Sometimes, memorabilia cards can go wrong — and this Chris Jericho card from Fleer shows a potential example of how that can happen.
But it's a mistake that also made somebody some money.
Back in 2001, the 41-year-old multi-time world champion and son of former NHL player Ted Irvine was one of 13 WWE stars found in the Fleer WWF Championship Clash Piece of the Champion set — a release where a piece of a shirt or other worn memorabilia was cut up and a swatch placed into a card. (Need a checklist or OPG? Click here.)
This card recently was found and sold on eBay for $99.99 — much more than the typical $10-$20 price that the card normally commands.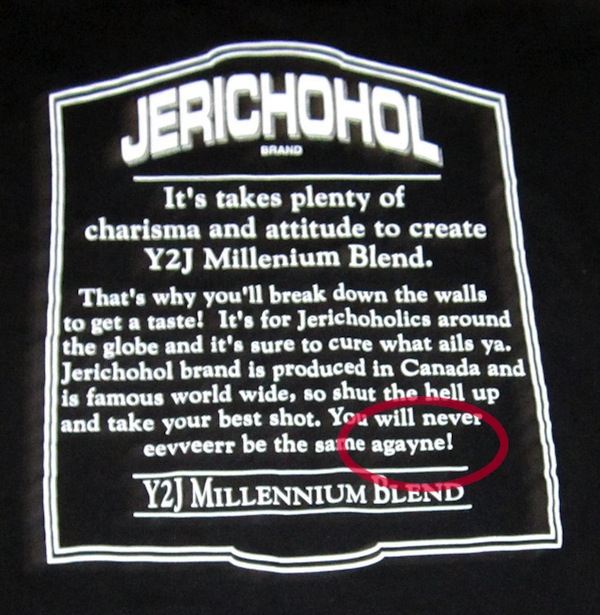 Now, when a swatch like this one is found, the natural notion is to think that it might be faked. However, there's no obvious signs of tampering based on that scan and the WWE star did have a t-shirt with a long phrase printed on the back that includes one of the boisterous performer's catch-phrases printed on the back. That shirt, seen above, has some alternate spellings to reflect the way that Jericho delivers the line.
Fleer is no longer around (it went out of business in 2005), so there's nobody to ask at the company whether there were safeguards in place to prevent potentially embarrassing cards like this one. (One that WWE probably wouldn't have allowed out.) Some companies won't allow wrestling mem cards to be released if swatches have blood on them, for example.
So, we want to know what you think …
—
Loading ...
—
Chris Olds is the editor of Beckett Sports Card Monthly magazine. Have a comment, question or idea? Send an email to him at colds@beckett.com. Follow him on Twitter by clicking here.