The File: AL Cy Young winner Corey Kluber
–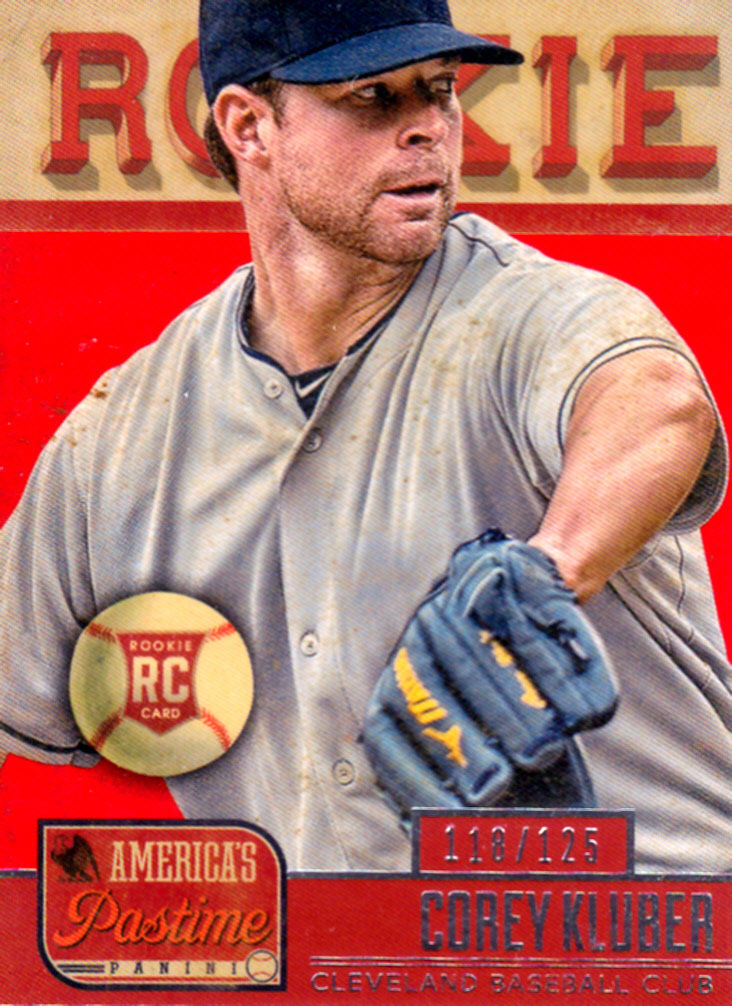 By Chris Olds | Beckett Baseball Editor
The File on … American League Cy Young Award-winner Corey Kluber as seen in this month's Beckett Baseball.
Corey Kluber
Starting Pitcher, Cleveland Indians
2014 Stats: 18-9, 2.44 ERA, 269 strikeouts, 51 walks, 235 innings pitched
Quick, name a pitcher in recent Cleveland Indians history to strike out more batters in a single season than this right-hander did this year. The only way you might be right is if you said Ricky Vaughn because his stats are a bit hazy. Nobody on the Indians' real Major League field has struck out more batters in recent years or recent decades. Kluber posted the best Indians season since 1970 and the sixth-best in the history of the franchise.

He led the league with 18 wins and 34 starts, too, and should be an AL Cy Young contender — not bad for a guy making way less than a million bucks this year in his fourth big-league season. On cardboard, it's almost as if he's a rookie — but most top rookies have far more cardboard once they arrive. He's got just four RCs and he has autographed cards in just two past products — 2007 Donruss Elite Extra Edition and 2013 Select. While his prospect cards date all the way back to 2007 — where his name is spelled wrong on his first Bowman cards — his Rookie Cards are from Panini America's Pastime, Select, Topps Update and Topps Heritage High Number made last season. His stuff is what bargain-hunter dreams are made of — if you can even find his cards.
Beckett.com Stats
Total Cards: 115
Memorabilia: 0
Rookie Cards: 4
Autographs: 9
Total Value: $416.55 (updated since magazine; excludes rarities)
Chris Olds is the editor of Beckett Baseball and Beckett Sports Card Monthly magazines. Have a comment, question or idea? Send an email to him at colds@beckett.com. Follow him on Twitter by clicking here.