The Field Shrinks for 2016 Topps Garbage Pail Kids Mega Tuesday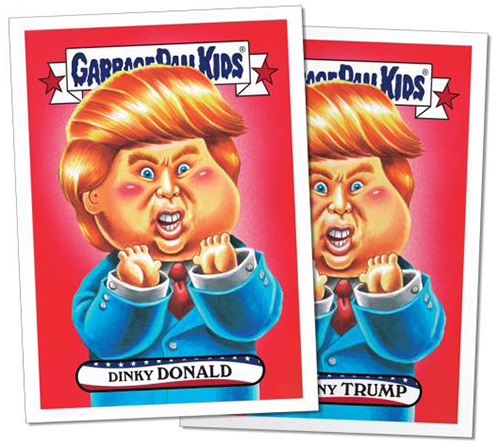 By Ryan Cracknell | Hobby Editor
The list of names of who might be moving into the White House in 2017 is shrinking. But that's slowing the opportunities for satire. 2016 Topps Garbage Pail Kids Mega Tuesday prove that.
The fourth series of politically themed online exclusives highlights some of the knocks against the four remaining hopefuls.
This time, each candidate has two sets of cards, each with its own new image and pair of names. Donald Trump and Ted Cruz are the two remaining Republicans. Bernie Sanders and Hillary Clinton continue to stand for the Democrats.
As with the previous sets of political Garbage Pail Kids, cards were sold in two-card pairs or as a set of 16 cards. Pairs initially cost $7.49 while the set was $39.99.
Cards were available for 48 hours and the print run will be based on the number of sets ordered.
2016 Topps Garbage Pail Kids Mega Tuesday Checklist
Released print run info noted for each card.
1a Dinky Donald – 377
1b Teeny Tiny Trump – 377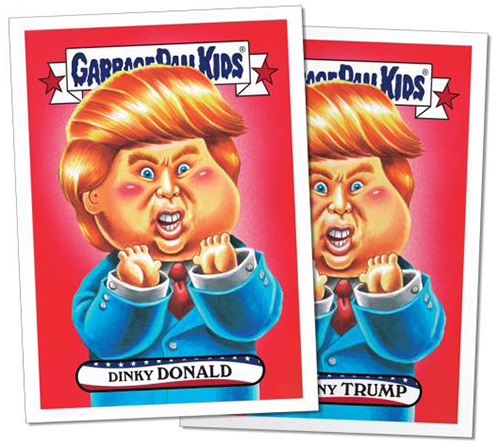 2a Dodgy Donald – 353
2b Trickster Trump – 353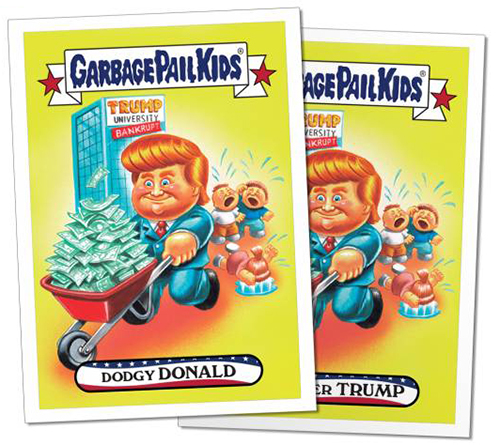 3a Tasty Ted – 337
3b Chews Cruz – 337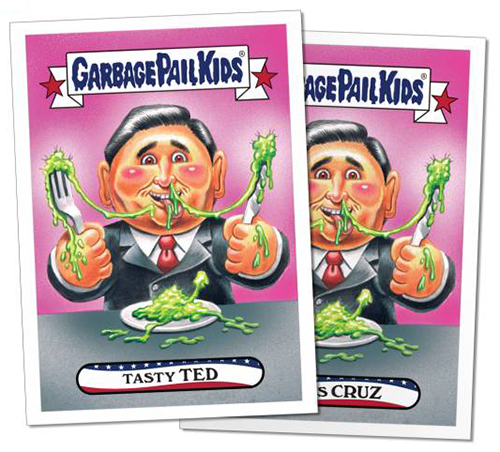 4a wanTed – 338
4b Capricorn Cruz – 338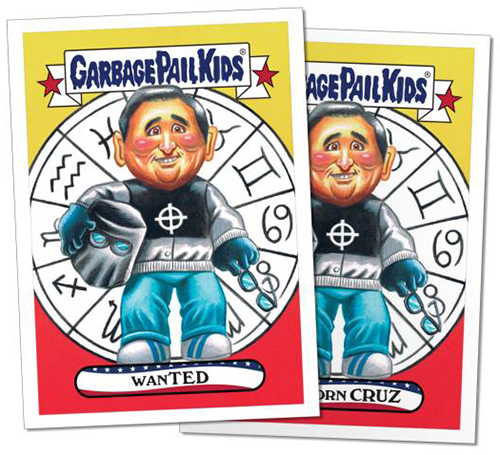 5a Hollering Hillary – 338
5b Shrillary Clinton – 338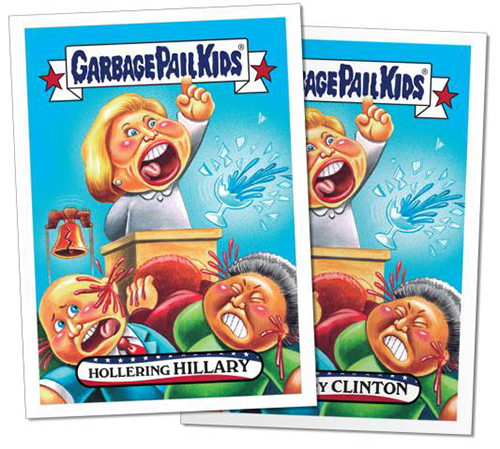 6a Replica Rodham Clinton – 339
6b Copycat Clinton – 339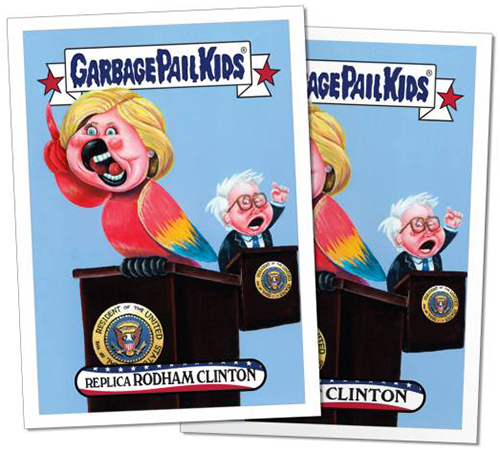 7a Brunin Bernie – 339
7b Scorching Sanders – 339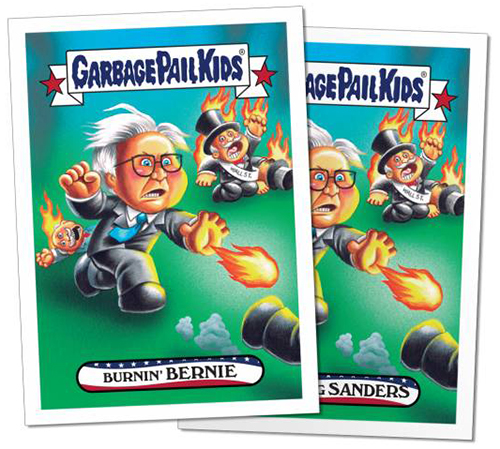 8a One Beat Bernie – 338
8b Single Note Sanders – 338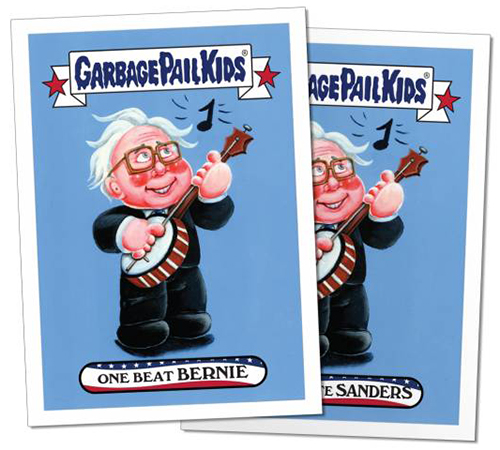 Comments? Questions? Contact Ryan Cracknell on Twitter @tradercracks.