The fantasy card.
It's not a counterfeit card but a card that never actually existed. I personally hate these more than any other fraudulent card on the market. The fantasy card preys on collectors that do not have the knowledge to protect themselves from such junk.
A search on online auction sites will show there are a growing number of these junk cards out there and some sell for hundreds of dollars.
When these come through grading, I can't help but think someone is about to find out they were taken simply because they did not do enough homework before making the purchase.
There is an unknown amount of fantasy cards circulating on the market. While there are some that are seen on a repeating basis, there are new types popping up all the time. Since fantasy cards aren't based on reality, the fraudster is only limited by his or her imagination when it comes to designs and images.
An example of a fantasy card that has been around a few years now is the Babe Ruth card below.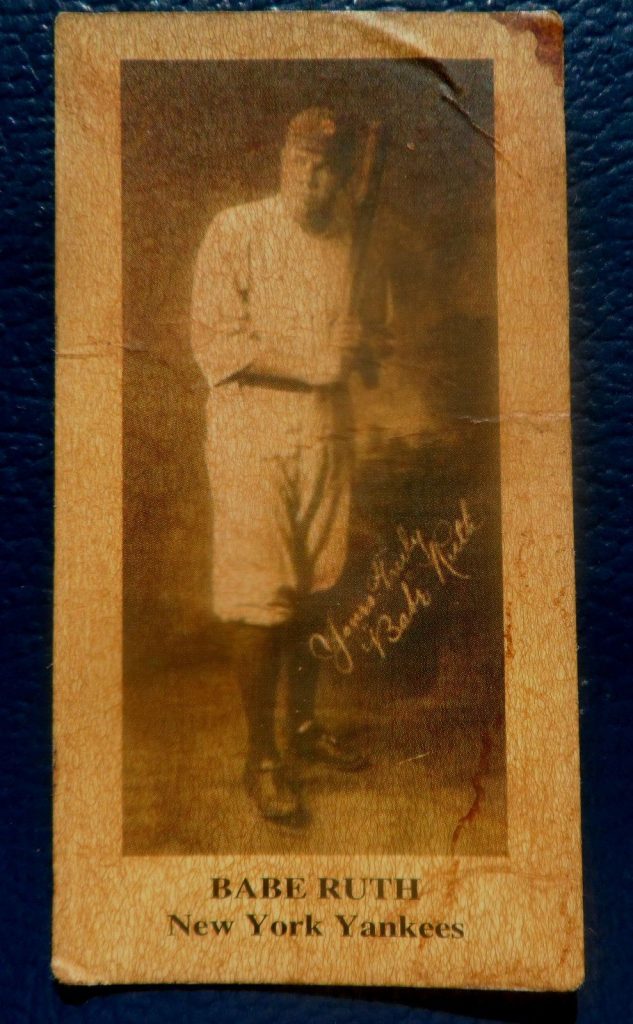 This terrible looking "card" features a cropped down image of a well known photo of Ruth.
The image of Ruth has been printed on a piece of modern stock that has been artificially aged to give the appearance of being a vintage issue. This card has been soaked in a liquid like coffee or tea and it is painfully obvious by the splotches and stains on the surface. The liquid has collected in the creases and cracks of the surface which is a big red flag as well.
The print quality is nothing like a card from the 1920s or 30s with a photoengraved image. It is very muddy and not well defined.
It is obvious that this was created with modern printing methods and not any method that existed nearly 90 years ago. All these things tell us that this is not a vintage card. But if we flip the card over, we really do not have to examine anything else.
This supposed "One free drink" promotion card is laughable. Besides the obvious grammatical errors, my favorite part is that whoever created this junk used Times New Roman font to create it. Times New Roman wasn't created and released until 1932.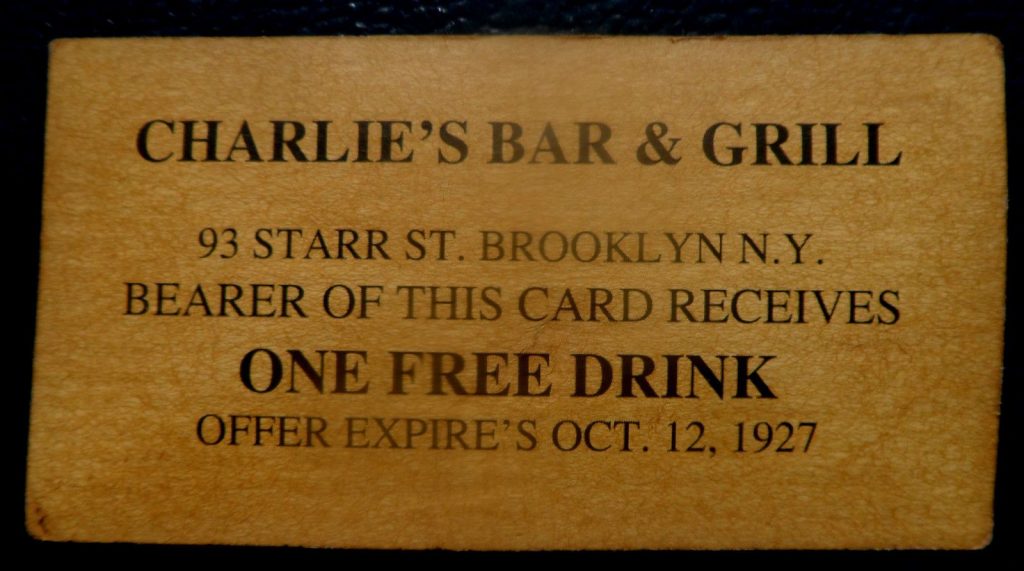 I will give the fraudster this: the address used is a real building that was built in 1910.
But how many collectors have fallen for such a fantasy piece? To the casual observer, it seems like it could maybe be an uncatalogued 1927 card of Babe Ruth. Some of these have sold for over $200.00. It isn't even worth the price paid for shipping.
What can you do to protect yourself from falling victim to garbage like this Ruth fantasy card? Learn more about what vintage card issues are catalogued. The Beckett card database can be referenced both here online and in print.
Not finding a card in our database doesn't mean that it doesn't exist or isn't a new discovery, but it does mean that precaution should be taken in researching the card to verify if it is a real card issue or not.
Real, previously uncatalogued vintage cards do still appear today, even brand new Babe Ruth cards like the recent 1922 Schapira Bros. Big Show Candy card of Ruth that Beckett Grading recently authenticated and graded.