The Daily: Mark McGwire
When you click on links to various merchants on this site, like eBay, and make a purchase, this can result in this site earning a commission.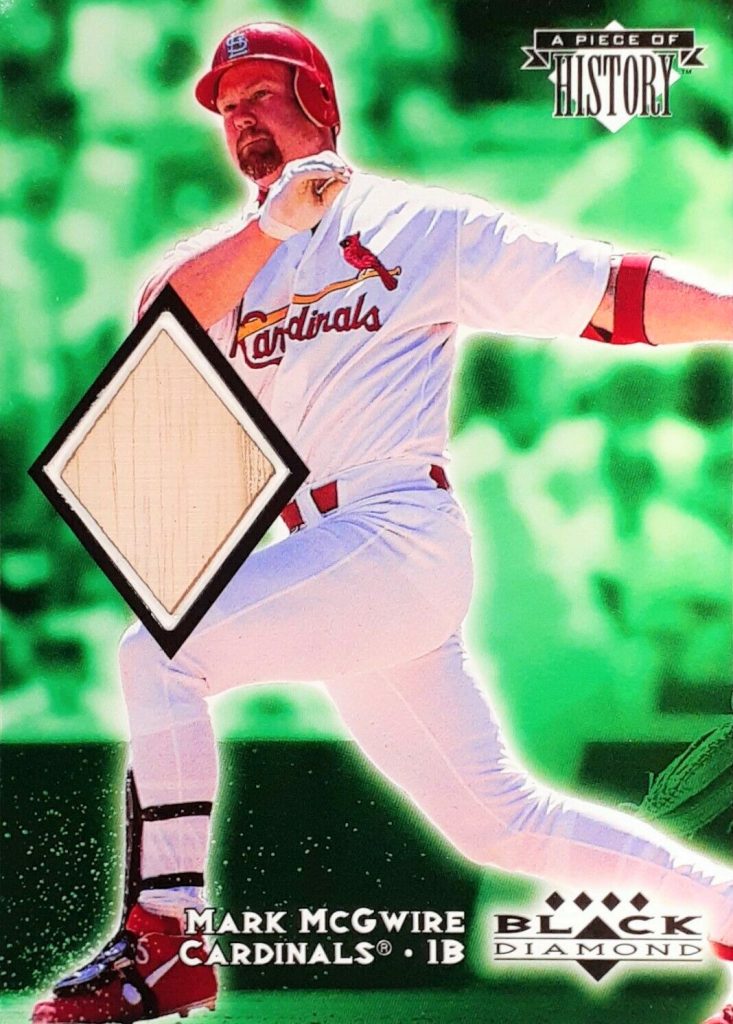 The Daily: Mark McGwire
The summer of 1998 was magical for baseball fans. We watched in awe as Mark McGwire and Sammy Sosa chased down the single-season home run record set by Roger Marris. 24 years ago today, Big Mac belted his 37th home run before the All-Star break. Now, let's check it out in The Daily: Mark McGwire edition.
Unless you are really just a Kansas City Royals fan you may not remember Glendon Rusch. To be fair he did have a 12-year career in the bigs. Still, nothing really stands out about his time in the league. Well, that is, unless you count this bomb that he gave up to Mark McGwire.
It was Mark's 37th on the season, which tied Reggie Jackson for most before the All-Star break. A record that would stand until 2001 when Giants slugger Barry Bonds hit 39. Of course, for the rest of the season baseball fans were witness to a renaissance of the game as McGwire and Sosa both went on to break Marris's record with 66 and 71 home runs respectively.
The Card: 1999 Black Diamond A Piece of History Mark McGwire
Yes, today's memorabilia cards can seem run-of-the-mill, but back in the 90s, they were anything but. They felt few and far between, and this 1999 Black Diamond A Piece of History was no exception. The game-used bat relic just felt special and mem cards from that era still carry weight in today's hobby.
Now, collectors may not have been able to place an exact date on the game-used relic, but given the gravity of history that was made in the summer of '98, I don't think it matters. With that in mind, these cards were condition sensitive, as all things Black Diamond seems to be. Raw versions still fetch upwards of $100 though, and while you can find graded copies, the pop report is very low. In fact, there are just 24 copies in the Beckett database and none are graded higher than an 8.5
Thanks for checking out The Daily: Mark McGwire edition. If you missed yesterday's post on James Worthy you can find it here.