The Daily: 2015 Topps Update J.T. Realmuto Rookie Card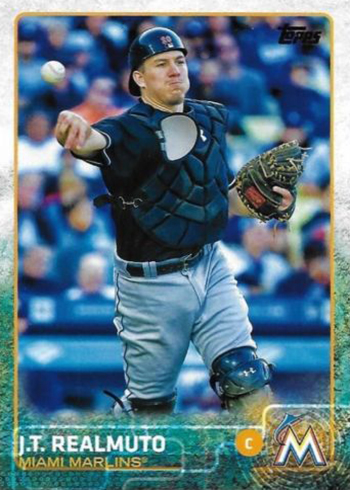 And like that, J.T. Realmuto cards just got significantly more high profile. Following months of rumors, the Miami Marlins have finally granted catcher J.T. Realmuto his wish and traded him. He ended up in Philadelphia with Jorge Alfaro, prospect Sixto Sanchez and more heading to Florida.
Over the past few seasons, Realmuto has emerged as one of the top catchers in baseball but not a lot of people have noticed it. With the Marlins not getting a lot of national attention, to say the 2018 Silver Slugger winner was overlooked in the hobby might be an understatement. But it's not exactly new either.
In an era where a lot of players end up with dozens of different Rookie Cards, you can count all of Realmuto's on one hand. On top of that, he never got that Bowman Chrome autograph that is a cornerstone card for most players today.
The most widely available J.T. Realmuto Rookie Card is from 2015 Topps Update. The card has seen a boost over the last while but it's still very much affordable, especially when you look at the fact Realmuto doesn't have nearly the same number of early options as we're used to today. Moving from Miami to Philadelphia alone should give it more attention. It will be even more so if the Phillies' young pieces start to come together in the next couple of years like the team is hoping.
The Daily highlights a key player or personality in the world of sports or collecting from the past 24 hours along with one of their key cards.