The Daily: 2015-16 Prestige J.R. Smith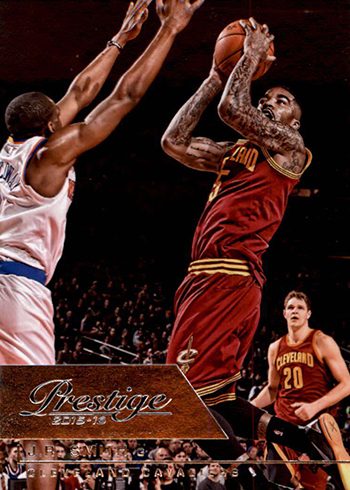 On Dallas, J.R. got shot. In Golden State, J.R. didn't shoot.
Game stays tied and heads to overtime. Warriors win and take Game 1 of the 2018 NBA Finals.
And maybe now Chris Webber finally gets his reprieve.
The Daily highlights a key player or personality in the world of sports or collecting from the past 24 hours along with one of their key cards.