The Daily: 2011 Topps American Pie Seinfeld Premieres #162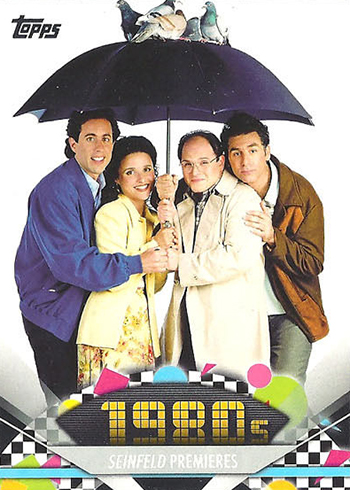 July 5, 1989 changed television. We just didn't know it at the time. That was the date a show famous for being about nothing and everything first aired — Seinfeld (or The Seinfeld Chronicles as it was originally). It didn't exactly cause a stir at the time, but it was good enough to get more episodes and build.
Eventually, it was a hub for pop culture and observation. You still hear the references today.
Seinfeld
never got a set of trading cards but there are plenty of ways you can go about building something of your own.
Some of the stars and plenty of guests have autographs
sprinkled in other sets. Jerry Seinfeld and Michael Richards (Kramer) don't have certified signature cards but Julia Louis-Dreyfus (Elaine) and Jason Alexander (George) do.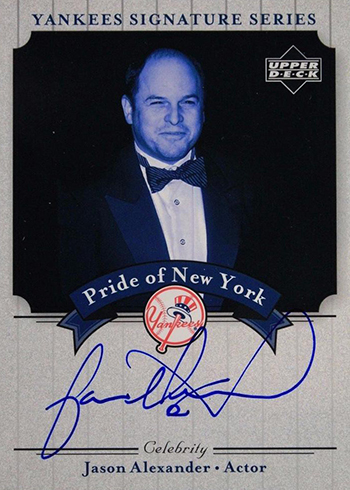 2011 Topps American Pie managed to get an actual Seinfeld card onto its checklist. The set chronicles key moments of pop culture history so it seems only appropriate The Seinfeld Chronicles is on there.
The Daily highlights a key player or personality in the world of sports or collecting from the past 24 hours along with one of their key cards.