The Daily: 1992 Bowman Mariano Rivera Rookie Card ?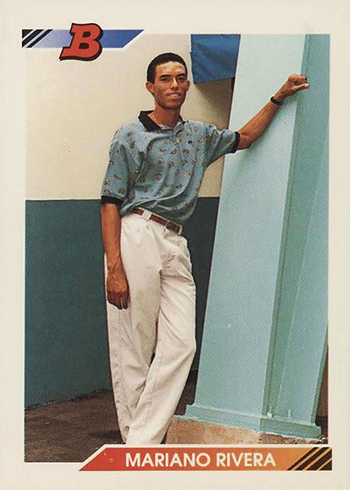 ?
Here's to a dominant career, 652 saves, five World Series Rings, one of the best signatures the hobby has ever seen and some early '90s clothes that never looked so good.
The Daily highlights a key player or personality in the world of sports or collecting from the past 24 hours along with one of their key cards.