The Daily: 1986-87 Fleer Charles Barkley Rookie Card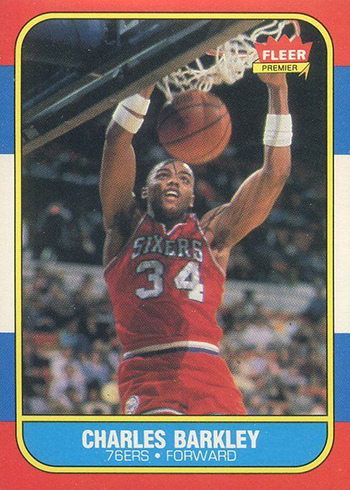 Happy birthday to Sir Charles who was born on February 20, 1963. Although Barkley never won an NBA Championship, he accomplished just about everything else during his playing career including an MVP Award, 11 All-Star appearances and a pair of Olympic gold medals.
More than that, Barkley was — and remains — one of basketball's biggest personalities. As a player, he was always good for a quote or a quip. Now he's an announcer and has taken the art to another level with plenty of strong — and strange — observations and opinions. Let's just say he's never boring.
Charles Barkley's Rookie Card is one of many from the legendary 1986-87 Fleer Basketball set. Although he might trail behind Jordan, Barkley's card has emerged as the next best thing, topping the likes of Patrick Ewing, Hakeem Olajuwon, Clyde Drexler, Karl Malone and more.
The Daily highlights a key player or personality in the world of sports or collecting from the past 24 hours along with one of their key cards.