The Daily: 1984 Fleer Update Kirby Puckett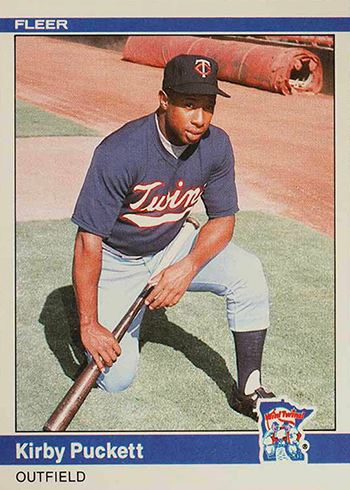 Born March 14, 1960, Kirby Puckett would go on to become one of the best and most beloved baseball stars of his generation. A two-time World Series Champion and ten-time All-Star, Puckett always seemed to look like he was playing hard or having fun. Usually, it was a mix of both.
In case you need a dose of Puckett today, here's a tribute video that was shown during a Metrodome celebration following his retirement in 1996. You might want to grab a tissue, even if you are wiping that tear with a smile on your face.
Puckett's first mainstream MLB baseball card is a classic. Found in 1984 Fleer Update, it's his only Twins card from his first season in the majors. The floodgates for Puckett cards wouldn't open until 1985.
1984 Fleer Update Baseball is one of the few sets from the 1980s to hold strong values over the years. It's a classic release that also has the first Roger Clemens card that wasn't a minor league issue. The print run was low for the era as well, which is another factor in its popularity beyond its star power.
The Daily highlights a key player or personality in the world of sports or collecting from the past 24 hours along with one of their key cards.