The Daily: 1968 Topps Mickey Mantle #280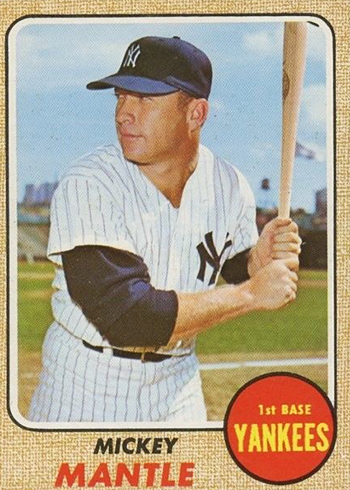 September 20, 1968–the day Mickey Mantle hit his 536th, and final, MLB home run. It came in the bottom of the third at Yankee Stadium against the Boston Red Sox. Mantle stepped up against Jim Lonborg with New York down 1-0. The solo shot would go on to tie the game, one Boston would later go on to win 4-3.
Prior to the start of the 1969 season, Mantle would announce his retirement.
The 1968 Topps Mickey Mantle is his second-to-last as a player. He also appears in 1969 Topps as #500.
Of course, Mantle remains a cornerstone in the hobby. He continues to appear in products today and his original cards are a benchmark for the industry. In particular, the 1952 Topps Mickey Mantle is one of the most iconic cards ever produced with a top-condition copy selling for nearly $3 million in April, 2018.
The Daily highlights a key player or personality in the world of sports or collecting from the past 24 hours along with one of their key cards.